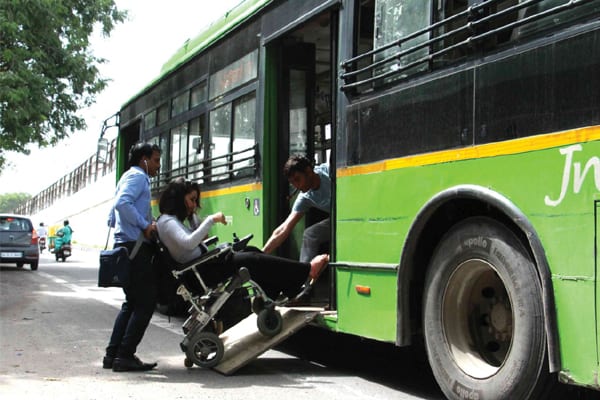 An integral element in the evolution of cities has been the development of a robust and far-reaching public transportation system. Over the past 200 years or more, urban public transport systems have evolved and advanced tremendously. Irrespective of its form or size, a public transport system is meant to move people in masses and at speed. A public transport system acts as a basic mobility service that is meant to be affordable, accessible, and easily available for all. It is for this reason, they are often referred to as the lifelines of modern cities, write Utsav Choudhury, Team Leader, Building Accessible, Safe, and Inclusive Indian Cities (BASIIC), NIUA Prabha Roy, Research Associate, BASIIC, NIUA and Kanika Bansal Project Associate, BASIIC, NIUA from the National Institute of Urban Affairs (NIUA).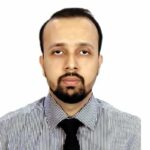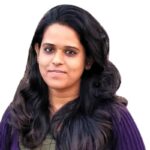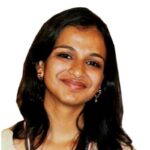 Adeveloped country isn't a place where the poor have cars. It's where the rich use public transportation," said Gustavo Petro. As cities grow, so does their dependency on their public transport system. The role of any public transport system in essence is not just to enable mobility, but to also augment economic opportunities, and improve access to education, employment, health, and overall quality of life and standard of living. Hence, it is imperative to design and build an efficient public transport system that is accessible and inclusive for all.
Sustainable Development Goal 11 is focused on making cities and communities safe, resilient, and sustainable. A stepping stone towards achieving such an outcome is to provide access to safe, affordable, accessible, and sustainable transport systems for all, especially for the vulnerable and marginalised sections of the society; persons with disabilities, women, children, elderly persons, urban poor, etc. Further, indicator 11.2.1 of SGD 11 prioritises measuring and monitoring the proportion of the population that has convenient access to public transport. Improving the walkability and connectivity of streets with home, school, work, market, public places, etc. would play a critical role to achieve the indicated goals and targets. Well-designed street networks are the backbone of the public transport system and have interlinked benefits including improved access to basic urban services and infrastructure, foster economic development, improve safety, access to public spaces and creating scope for walking/cycling opportunities. The growing awareness around the importance of accessible streets instead of a car-centric street approach would act as a gamechanger to build an efficient public transport system that is accessible, safe and appropriate for the needs of all users (irrespective of age, ability and gender).
Also Read: Accessibility to Public Transport for the Urban Poor
Opting for compact, connected and accessible street networks at a neighbourhood or ward level would create scope to integrate innovative street design elements like barrier-free elements, tactile paving, street furniture, urban greenery, signage/ wayfinding mechanism, footpaths, walkways, cycle lanes, crosswalks, median crossing islands, accessible pedestrian signals, accessible utilities, etc. and thus enabling space for safer pedestrian movement. Linking of urban spaces with accessible street networks would act beneficial for the city dwellers to indulge in outdoor activities and further improve the physical and mental well being of the end-users.
Accessibility of public transportation plays a vital role in the empowerment and independent living of persons with disabilities, the elderly, and women. The accessible street design has an influence on the perception and travel behaviour of individuals with disabilities. It helps in improving the quality of living through facilitating perceived better service, accessibility, safety, activity pattern, and availability of mode of choices. Non-existent or poorly maintained, crowded, unsafe and encroached pavements in the vicinity of stations and bus stops, haphazard local traffic behaviour have made the streets inaccessible even for an able-bodied person. The absence of universal design features like tactile tiles, kerb ramps, adequate width and accessible crossings, further make the streets unsafe and inaccessible for persons with visual impairment, wheelchair users or people using other assistive devices. The lack of adequate street furniture and shaded walkways, nuisance created by litter, and annoyance due to stray animals adds to the discomfort and lack of safety for the vulnerable group of population.
The "Street design Guidelines" prepared by Unified Traffic & Transportation Infrastructure (Planning & Engineering) Centre (UTTIPEC), Delhi Development Authority (DDA) has propagated essential features like clear walking zone, kerb height and ramps, continuous pavement, raised "Tabletop" crossings, tactile tiles, plantation system to develop the streets as shared public spaces. While these guidelines make it mandatory for all arterial and sub-arterial roads to include the features of barrier-free design, the major aspects of maintaining the street infrastructure remain unanswered.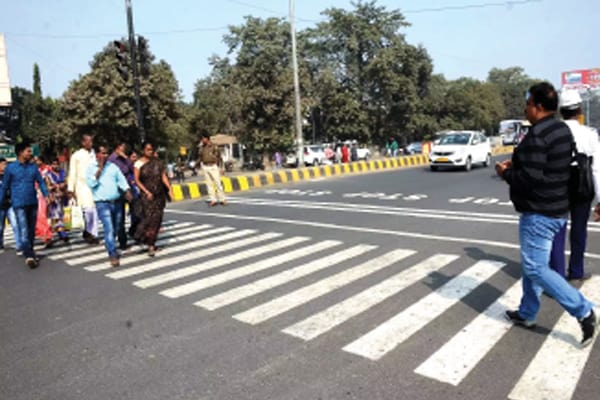 There is a persistent need to eliminate the use of single-step and replacing it with ramps, provision of grab rails along kerb ramps, maintain minimum clear walking width, employ proper signages and wayfinding system, include adequate resting place (with shade) along the street, and deploy suitable TGSIs (Tactile Ground Surface Indicators) to create compact and connect street networks. Proper illumination of the streets and adding a component of "right eyes on streets", along with the provision of manual patrolling and CCTV surveillance will strengthen the perception of safety among the users. Cautious design decisions like the selection of the appropriate type of plantation, shaded areas, placement of garbage bins to avoid stray animals and nuisance, considerate design of street furniture, auditory signal and sensors at crossings etc. will definitely enhance the walking experience on the Indian streets and will enable and ensure a sense of ownership and responsibility amongst the users to keep the streets clean, safe and usable for all. Furthermore, it is imperative to involve persons with disabilities, elderly persons, women and children in the planning and design process; evolve strategies for stringent monitoring and enforcement of accessibility standards; and promote awareness and sensitisation programmes to improve policies and decision making process to improve the street infrastructure in the Indian context.
Also Read: Access to Basic Services & Quality Housing: A Must to Fight COVID
No conversation is complete without contextualising it in the backdrop of the current pandemic. From the point of view of transit and mobility, the pandemic has taught us a lot and the cities across the globe have been receptive to it. The emphasis has been to make the cities more accessible, pedestrian and cyclist-friendly. In the Indian context, in light of the pandemic, the Ministry of Housing and Urban Affairs recommended holistic planning for pedestrian-friendly streets in various cities and municipal areas in the country. The advisory issued by the Ministry to all states/cities/municipal corporations also suggested the million-plus cities to select at least three market places for pedestrianisation and non-million plus cities to select at least one area for piloting the pedestrianisation of market places. Following which a domino effect was seen among numerous cities and a renewed emphasis on pedestrian-friendly and non-motorised forms of transportation. The vigour and enthusiasm for initiatives like the Cycles4Change challenge launched under the Smart Cities Mission have been noteworthy. Cities like Chennai, Bhubaneswar and Pune have taken the initiative to make the cities more accessible through various planning and design measures, but more importantly by being inclusive in their approach and thinking. Moving forward it will be important for all cities to encapsulate such approaches and focus on implementing the tenets of accessibility, safety, and inclusion to make cities and communities more inclusive, resilient and sustainable.