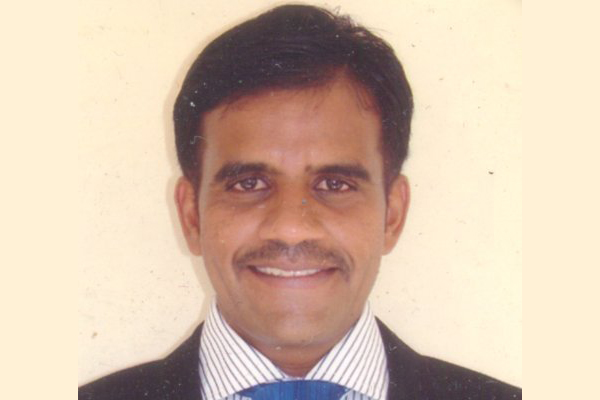 Elets Technomedia has organised a three-day India Transformation Summit from July 10 to July 12 to highlight India growth and development in various domains, especially in e-governance. B Sundar, Special Secretary, IT, Electronics & Communications Department, Government of Andhra Pradesh addressed one of the sessions themed 'Governance 4.0 for Transforming India'.
Mr Sundar commencing his address said, "Governance 4.0 is a takeoff from Industry 4.0 which essentially meant that we have to use advanced technologies like AI, IoT, etc. And, when we look at the private sector landscape, it is surprising to see nearly 20-30 percent of the companies have any idea of using such technologies in the coming two or three years."
Speaking on the Governance 4.0, he said, "How prepared are we, the government, this is Governance 4.0. And, in the post-COVID scenario, how ready are we is the big question."
Adding on Mr Sundar said, "Simple achievements are not going to solve complex issues that we might face in the near future. To be prepared and surface successfully with better and efficient systems we need to look at agencies which are well equipped with technology and immensely trained in topics like mathematics, statistics and various compute programming languages." And, here where the private sector can play a crucial role, he added.
Moreover, "There is a lack of knowledge amongst the key government officials regarding the latest technologies coming up and the hence for the capacity in implementation of the tech. And, this is one of the key challenges", said Mr Sundar.
Also Read: Governance 4.0: Adopting New Technologies & Policies Governing Them
Taking his words towards online education and challenges faced y students, he pointed out, "Students are struggling with online education. Many of them are not actually understanding the concept being taught and it is becoming difficult for students o cope up with such a format. What skills are we expecting the students to develop, typing skills, WordPress skills or drawing specific skills."
Criticising telemedicine, Mr Sundar said, "Telemedicine is not at all solving problems which we need to e happy about because for treating the patient the doctor needs to do the physical examination of the patient… For governance 4.0, I think that we need to look at first how we will deliver services citizens to the extent we think, how we will cope up with the technology angle and more."
Concluding his address, Mr Sudar states, "I am presenting a pessimistic image but this is the harsh reality. When we talk of big technologies and management and other ambitious concepts we need to realise that we are short on knowledge, expertise and capacity to deal with the coming times in the ambitious manner we hope to."