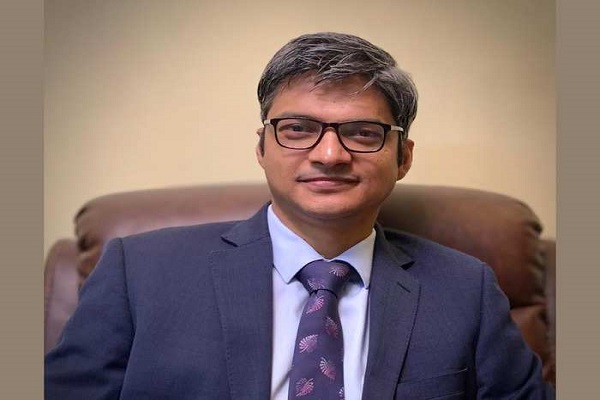 Elets Technomedia organised a three-day India Transformation Summit to bring in light how India leapfrogged in various domains and the growth in infrastructure, education, governance, trade, etc. Rajeev Singh, Vice President and Business Head Public Services, SAP India addressed the summit on 'Governance 4.0 for Transforming India'.
"Governance 4.0 as compared to Industry 4.0 and how it has impacted the post-COVID era is significant. Just like private companies, public authorities are also under pressure to digitise their processes. And, what we see is that the governments are also gearing up to get on track with the digital functioning", Mr Singh opened his address on this note.

Talking on the collaboration of SAP India with the Government of Andhra Pradesh, Mr Singh said, "We have one our flagship programmes running with the Andhra government for 'comprehensive financial management system'. We believe that the success of that project has been really good."
Addressing on transformation through Governance 4.0, he said, "With the Governance 4.0, there are huge opportunities both for the government agencies and private players." Unlike Industry 4.0, which majorly driven by technologies like IoT, in Governance 4.0, the citizen experience data will play a pivotal role, he added.
Adding on he said, "As the government and public undertakings have huge citizen data, the experiential data will play a key role. And, here when we are talking about experiential data it has to be combined with operational data. This requires an immense research as the experiential data has to be captured right at the moment. This will lay the foundation of data-based policymaking."
Also Read: Leveraging Science & Technology for Growth & Development is the Need: Mugdha Sinha
For capturing experience data, surveys are one of the options but the data can be captured through various mediums when the citizens interact with the government, told Mr Singh. "When a citizen reaches out to social media and expressing his/her angst on it. That is also where the experience data can be captured. Hence, such data that reflect the experience of individuals can be stepping stone to what we call data-driven policymaking", he added.
Concluding his address, Mr Singh said, "Governance 4.0 will eventually create its own smart supply chains that will employ various smart devices to manage different government services., These smart devices will possibly not only regulate energy consumption but it will also monitor soil health, regulate traffic congestions, initiate garbage collection and much more. As we have worked with multiple small social enterprises, we believe that industries are ready to contribute to Governance 4.0."