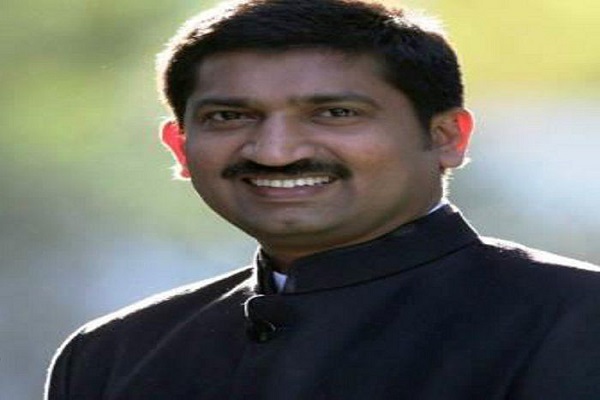 Focussing on how India is treading the path to transformation, Elets Technomedia organised India Transformation Summit. P Narahari, Managing Director, Madhya Pradesh Marketing Cooperative Federation, Secretary & Commissioner, Government of Madhya Pradesh addressed the summit on 'Vocal for the Local: Jobs & Livelihood, Reinvigorating Rural Economy and Social Entrepreneurship'.
Mr Narahari, briefing on the 'Vocal for Local' said, "In an effective response to an unprecedented COVID-19 pandemic, Prime Minister Narendra Modi gave a clarion call to be 'Vocal for the Local' while launching the Aatma Nirbhar Bharat Abhiyan." India has used a similar method during the Swadeshi Movement to fight British rule, he added.

While setting a diversified economy for steel and heavy industries, coal, petroleum, oil, etc. during the prior attempt, India lagged behind on the quality, technology and productivity. However, the PM has clarified on the current approach that it is aimed at a quantum jump to tap the economic potential of the country, told Mr Narahari. This can be realised by strengthening the existing infrastructure, creating a robust supply, enriching human resources, and using modern technologies, he added.
Adding on he said, "If we succeed with the Self-Reliance move by the government, it will be a major milestone in regaining a bigger economy." However, highlighting issues with local manufacturing and selling, he said, "Local products need to be properly identified and need to be effectively marketed. Branding is another issue which needs to be looked upon. The quality of our local products needs to be enhanced. Moreover, there are pricing issues which need revision possibly." There are federal issues pertaining to the Centre and the states, hence, Ease of Doing Business needs to be actively taken up added Mr Narahari.
Also Read: GeM posing a boon for MSMEs: Talleen Kumar
Talking on the emerging opportunities, especially considering that many countries that are in an attempt to shift businesses from China, Mr Narahari said, "There are immense opportunities emerging for India to catch hold of. Also, there is a sudden change in India's image globally as it is projected which is turning positive for us. There is a huge demand for certain products like Ayurvedic products, especially considering immunity boosting potential of such products in this time of COVID pandemic." Moreover, the way India has been dealing with the pandemic with such a massive population, it has portrayed a better image that is benefitting the India Ayurvedic product market, he added.
Also Read: At the Edge of 2020-21: A look back & forth
"Another area where the demand is rising is handicrafts, handlooms and other handmade products. The demand for these products, from the rural economy, has suddenly gone up", told Mr Narahari. Further, mentioning a few more such businesses which have seen a sudden boost in the demand, he said, "Beans and pulses production, spices farming, poultry farming and dairy, fish farming, hence, farmers can take up cultivation of various products at their farms."
While concluding he addressed the MSMEs saying, "The Government's efforts have been quite focussed on the MSMEs including the launch of various schemes, policies, programmes and a significant share of stimulus funds from the Aatma Nirbhar Bharat Abhiyan… Further, with training and proper utilisation of the skilled labour, the rural economy can take off to achieve newer heights."