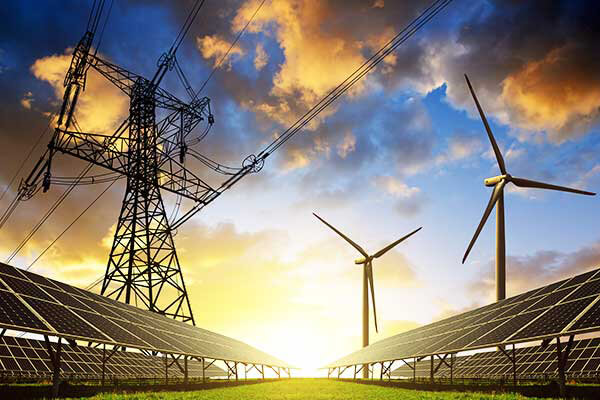 COVID-19 was an unprecedented crisis that has been hard-hitting on humanity. Along with precious lives, the pandemic has also taken huge numbers out from the economy. Various government sectors, organisations, private firms, have suffered huge losses due to the lockdowns imposed to break the chain of transmission of the Coronavirus. The power sector is one among those. Due to the closure of industrial establishments, a sudden fall in the power demands across the country has been observed. Highlighting the power sector scenario amidst the COVID crisis and in post-COVID times, Elets Technomedia organised India's first Virtual National Energy Summit on May 12, 2020, and presented by Greenko Group.
The Summit comprised four sessions addressed by an eminent speaker panel. The virtual summit saw discussions encircling the power sector scenario at present and the way forward. How a sudden slump in demands, caused due to lockdowns, have distorted the energy economy? What are the challenges being faced by discoms? What steps are the power generation companies and power distribution companies taking to stabilize the situation? Which sub-sectors like solar power, wind power, hydro, thermal, etc. have been affected the most by the crisis? How are power companies trying to convert the crisis into an opportunity? To what extent, the India power sector is prepared to meet the huge demands post-lockdown withdrawal? These were the major questions which set the core agenda of the Summit.
However, the panel vividly discussed renewable energy as the future of the power sector. How clean energy will be powering the future? The discussions also highlighted the potential and future of electric mobility, EV charging infrastructure, challenges and the way forward in the EV domain. How in IT and advanced technologies like smart metering, smart grids etc. are transforming the energy sector, was another key topic emphasised in the Summit.
PRE-INAUGURAL SESSION
The speaker panel in the Pre-Inaugural session had a policymaker and domain experts to address the agenda of the Virtual National Energy Summit. The session was moderated by Dr Ravi Gupta, Founder and CEO, Elets Technomedia and Sudheer Goutham, Senior Assistant Editor and Bureau Head, Elets Technomedia, Elets Technomedia hosted the session.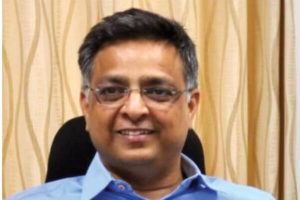 Ajitabh Sharma, Principal Secretary, Energy Department, Chairman, DISCOM, RRECL and REDCL commenced the session talking about the impact of COVID on the power sector. He said that the demands have contracted more than 30 percent in Rajasthan. Due to this our revenue has contracted to more than 50 percent.
Speaking on the impact of COVID on the renewable energy sector, Sharma said, "The issue we are facing is of the supply of panels and other raw materials as they were being imported from China for a long time and due to COVID outbreak it has stopped. This has hampered the deadlines majorly." The government intervention is required to shift the focus on domestic production of raw materials, he added.
Addressing the topic of smart metering and use of advanced technology, he said, "We need to extensively go for smart metering. It is time we should be working on remote technologies and we should be able to control things sitting at war rooms or control rooms and not to go on-site for each and everything." Unless one scales tech interventions, the initiative does not come up, he added.
Describing a serious issue of the theft of electricity and how smart metering and tech measures can help the issue, Sharma said, "In the agriculture sector the theft of electricity persists. We have provided our ground staff all the protection instruments and have asked them to follow the standard operating procedure (SOP) while talking to consumers and making them understand the seriousness of the act. However, to resolve this is not enough. It is high time we need to focus on smart metering so that such incidences can be stopped."
Sharma said, "Moreover, in the current scenario, putting forward the projections for the discoms is a difficult task so it is raising issues regarding the deviation settlement mechanism. Hence, in 2-4 months the deviation range will also vary so the state regulators have to think about that as well." On renewable energy, "Our state policy talks about different technologies that we are heading to for the first 100 EV charging stations based on solar power. So, if some company is wanting to place a solar plant in Jaisalmer and utilise the power generated in Udaipur or Jaipur. In such a case we have relaxed the carrying charges and more relaxations have been given by the government to promote renewable energy."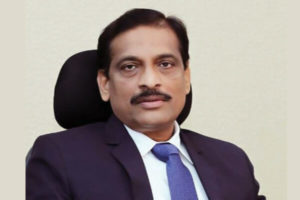 Sunil S Chavan, Joint Managing Director, Maharashtra State Electricity Distribution Company Limited commenced his address in the pre-inaugural session acknowledging the slump in energy demands. Chavan said, "Electricity demands have come down. I have a consumer base of 37 lakh of which 30 percent are agrarian consumers. In February, the demand was 22,000 MW which has dropped down to 17,800 MW by the month of May." My 60 percent revenue comes from industrial consumers and due to lockdowns industries are shut. In normal times, the revenue generated on a monthly basis was Rs 600 crore. Whereas in the present times, the revenue has dropped to roughly Rs 228 crore which is nearly a 50 percent slump, he added. "However, after the announcements by the Centre to allow the industries to reopen, we are in talks with various industries convincing them to resume so that the revenue gets back on track", Chavan said.
"Keeping in mind the farmers, we started with a high voltage distribution system (HVDS). We are giving a continuous supply of power and we are convincing them and sensitizing them so that our recovery position improves", added Chavan. Further, he said, "However, residential consumption has gone up during this time. But, the income level of all the consumers has come down so it will take time to bounce back. Hence, I feel the government should work for economic stabilisation as it is much needed."
Backing the words of Ajitabh Shama on the need to stop the theft of electricity, Chavan was of the view that technological interventions like smart meters can be an aid to this issue. Talking on smart metering, he said, "Smart metering is the only tool to prevent theft and use energy more judiciously. Human engagement for meter reading should be reduced to most possible". However, the energy audits are being conducted to know the supply and demand data and to prevent the electricity theft, he added. Moreover, Chavan said, "In Maharashtra, the area under us, we are using Automatic Meter Reading (AMR) but still for many consumers, third party agencies are being hired to collect meter readings."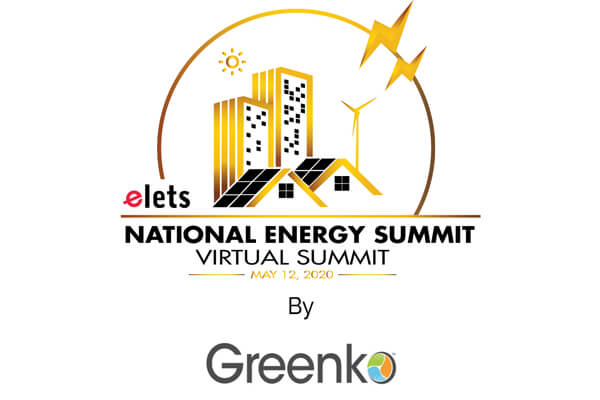 Talking on renewable energy, Chavan said, "In Aurangabad region, our solar power generation is up to 50 MW." Also, we are sensitizing gram panchayats and private owners for giving land for solar plants. We are giving roughly Rs 30,000 per acre per year as a lease rent, mentioned Chavan.
Chavan said, "Maharashtra Electricity Regulatory Commission (MERC) has come up with a new tariff because of a new userfriendly structure and they have fixed the tariff for the next 5 years. I think using these initiatives the power sector, overall, can be improved."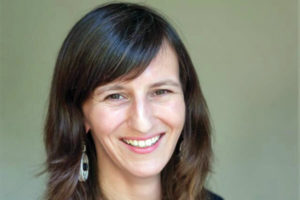 Kelly Mermuys, Country Manager, 3E India speaking on renewable energy said, "We have developed a software which monitors the solar power plants. With the help of this, we can guide the power companies on the basis of demands and supply dynamics." Citing an example, Kelly said, "If someone has a solar plant and wind energy plant then we can get all that connected to a single digital platform. The digital platform collects essential data and allows the company or the individual owner to know about the dynamics and of renewable power. Also, the company can remotely monitor the plant and control the performance of the plants. This is very important especially in times like this, COVID scenario."
Talking on the development in power sector scenario in India said, "The issues on smart metering, digitisation and all other techrelated issues persist but a major issue is of the money." Stating the examples of how India is heading towards upgrading its power sector she said, "There is a partnership with Europe and India focussing on renewable energy. And, we are also working with Telangana grid operators for making the grids smarter and for tapping the potential for smart energy and renewable energy in the state." This is important as when there is less demand from the smart grid, it can shift accordingly.
So we are working on a pilot where the companies can work on producing their open energy so that the grids are less affected. Also, looking at options for creating energy islands from where the supply can be directed, said Kelly. "With such things we are looking forward to showcasing the tech that is there and builds more awareness", she added.
Adding on Kelly said, "Awareness is very important. Money is a big issue but if you have a good idea and the technology is there then one can always find a way to find the money. So, I think it is a matter of starting a good pilot and showcasing solutions and tech and then investments can be fetched."
INAUGURAL SESSION
The inaugural session had Ajay Mishra, Special Chief Secretary, Energy Department (Thermal, Hydel and Renewable Energy sources), Government of Telangana as the keynote speaker.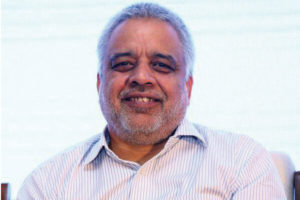 Mishra addressing the core theme. Acknowledging the effect of COVID on the power sector he said, "These uncertain few months are crucial for all of us and it means a paradigm shift in the way we do business, in terms of the power sector. Due to the lockdown and only domestic and essential services in operation, the power demands have come down by 25-35 percent. We see that in such a situation, the cost of electricity goes up and due to this discoms bear additional burden."
In order to extend a helping hand to the power industry, "In some states, depending on the government, different reliefs have been passed like waiving of late payment fees, flexible payment plans and more. The industry has suffered in the last one and half months and it's going to take a long time to recover." There is a need for the industry players, government bodies and domain experts to brainstorm out of the box solutions. Also, there is an urgent need to change prediction models, considering the present scenario and to develop an effective plan to cope up with the crisis which is a major challenge ahead for policymakers, private industry leaders and experts in the power sector, he added.
Adding on to the hardships faced by discoms during COVID times, Mishra said, "The potential of many state governments is not very encouraging financially. As you are aware that tax revenues have come down drastically in many states. So, states are also facing difficulties in supporting the discoms. For more than 80 percent of the discoms, the help should come from the government as they do not have any savings."
Adding on the present scenario, Mishra said, "Predictions model will have to undergo a change. The power mix of renewables and non-renewables also need a makeover." He added, "The supply chains have been affected despite our best efforts. There is a shift in sourcing material and sourcing people gradually." Speaking on the post-COVID scenario, he added, "One of the major lessons we learnt from the lockdown is that there is an ongoing shift from globalisation to localisation." Elaborating on the same lines he said, "Now there is a need for us to have skill development and resourcing locally."
Talking on the revival of the sector and preparing for the rise in demand post lockdowns, Mishra said, "There will be no negative impact on the captive power generation. Wherever it has been permitted or wherever it is existing. This is because the plants will be producing electricity. The industry is not running to its full capacity. What does it do as an alternative? These captive power plants have approached the governments to take the electricity. It will be some kind of effort in the days to come. How to resolve this, because it is out of the legal context. But, then the government will have to play a role in that."
Moreover, Mishra said, "Next is the issue of 'must run' status. This 'must run' status is likely to be modified in the days to come. When our energy demand itself has come down and it is not likely to rise up like before, then those plants to come up in future may have to comply with proportionate cuts and not a 'must run' status."
Acknowledging the holistic viewpoint on the present scenario, Mishra said, not all is negative and disheartening about the pandemic. "We have witnessed significant improvement in Air Quality Index (AQI) throughout the country. This is a clear indicator of what was contributing to the pollution. Partly industries and partly transport. For industries, they need to reform pollution control norms."
Adding on he said, "I am quite confident that in the coming times, the demand for EVs will rise. Technology issues related to batteries and charging infra are there but I think things will stabilize in times to come"
Answering a question on the success of the public-private partnership (PPP) model, he commented, "Execution of projects under the PPP model has limited success and that too in the urban areas. I am not very confident if it will be functional in rural areas."
Answering a question asked by Kelly on power mix and local skilling in Telangana, he said, "In our context, we are not likely to see new plants coming up for thermal and hydropower sectors but more will be coming up in the renewable energy sector. Considering the demand we need to see when it raises to feed accordingly."
TECHNOLOGIES IN ENERGY SECTOR DURING AND POST-COVID ERA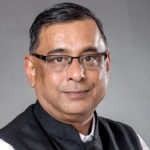 Saurabh Kumar, Managing Director, Energy Efficiency Services Limited commenced his address saying "Renewable energy, smart grids or smart metering is very relevant in the present times. We have found practical aspects of it. We are doing smart metering in Uttar Pradesh and Haryana. In UP we have almost a million meters installed 95 percent of those meters, we have been able to provide apt billing to the consumers." Kumar added, "Look at the stats of non-smart meters in UP and collection has gone down to almost zero. In UP and in NDMC area of Delhi the average increase in revenue is Rs 300 per meter per month. This is highly significant."
Moreover, Kumar said, "There are two aspects, first is the billing efficiency that we have in the country. It's 83 percent. The second is the agriculture subsidy which is Rs 90,000 cr that has been given across the country. If we look at the data of 7-8 states prominent in agriculture, the average cost of supply to agriculture is upwards of Rs 6.5 which means even that subsidy does not give you enough to recover your cost."
Further, speaking on the power consumption by the agriculture sector, Kumar said, Maharashtra has nearly about 40 lakh agricultural connections and they are highest in terms of agricultural consumption. And as per the last regulatory commission order, the cost of supply to agriculture is Rs 7.48. The state gives them the subsidy of Rs 3 per unit, therefore, Rs 4.48 is uncovered losses. Some of it is recovered but most of it is lost. "What we are proposing is that we are putting together decentralized solar plants where the land has been given by the gram panchayats for use without any rent on it. We are providing them solar at Rs 3 per unit for 25 years which is exactly equal to the government subsidy", Kumar added.
Adding on the proposal, Kumar said, "We have these lands where we are putting small solar stations, there is enough space to keep a battery system there. What we are further proposing is that at a tariff of Rs 3.87 per unit for 25 years, I can replace all the streetlights, the gram panchayat lights with energy efficiency and also I will provide them clean power at the same tariff."
Considering the tariff of Rs 5.51 that they get for the streetlights and there are 1.5 million of them. As of them, they are losing Rs 80-90 crores by supplying lights to gram panchayats. They can turn this around at a Rs 3.87 tariff, he added. "Hence, such problems need to be plugged and this is the right time for us to be slightly more innovative and we have to be more open about things and renewable energy is certainly the way to work", said Kumar.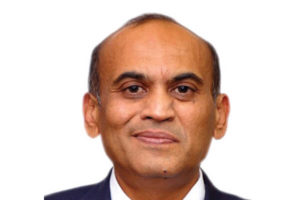 Chintan Shah, Director (Technical & Finance), Indian Renewable Energy Development Agency (IREDA), while addressing the Summit said, "In the time of COVID pandemic we have seen that everything has been shut down to prevent the virus from spreading. Offices are operating remotely and work from home has now become a norm. We have to realize that all of this was possible because of two things – Telecommunications and Electricity. Hence, the power sector needs reforms in planning and execution as in future also if required the lockdowns can occur and operations will be carried remotely. Our conventional approach needs tweaking of the learnings from the COVID pandemic."
Further speaking on the changes needed in the power sector to prepare for the times to come, Shah said, "Now instead of demand as a basis of planning, redundancy should be the focus. Moreover, we need to work on localised power generation facilities as we will be working on redundancy. Hence the question is not of consumption now but of round the clock power."  Renewables can be the resort, in this case, he added.
On learning from COVID crisis, he said, "We need to take learning from the COVID, the movement of goods is limited to essential services so we need to create more capacity at local levels and push local products. This will also prepare us for such a crisis in future."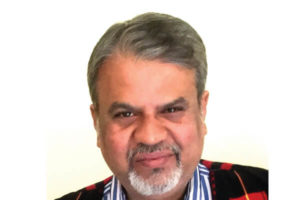 Dr Arup Kumar Mishra, Director, Assam Energy Development Agency spoke on using clean fuel and renewable energy as much as possible. He said, "The hilly areas and riverine areas have the potential for wind energy and we are working for the cause." Also, the works are being carried on rooftop solar plants and a floating solar plant as well, he added.
Commenting on shifting the public transport to cleaner energy he said, "One more thing I would like to highlight, I think public transportations like buses, which can be, must be shifted to renewables and cleaner fuels."
Answering a question on the post-COVID scenario and how it will be different from the present, he said, "Post-COVID is going to be very different. More and more such webinars and online Summits will be taking place in the future. For a state like Assam which is a hilly state, the issues here are peculiar. However, looking at the demand and potential, solar energy will be our mantra for the next five years."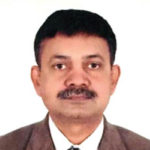 Yogesh Kumar, Nodal Officer – Smart Meters and General Manager, Department of Energy, Uttar Pradesh expressed his views on smart technology, metering and how technology has been an enabler for the authorities in times of COVID crisis. He said, "Technology is very useful especially in times like corona as no human has to go to the site for a meter reading. But there are glitches sometimes. We can read the meter, the bill is generated but in the collection part we are lagging so there is a need to sensitise people to pay their power bills online."
Adding on the topic, Yogesh Kumar added, "Smart meters are very useful during this time. However, we need to install them on a mass scale. We have already installed 10 lakh smart meters as of yet. Of the total, we only faced issues in 2,500 meters."
Kelly, in this session, described a brief on 3E India. While presenting a slide show on use of technology in the power sector and digitisation she said, "Digitization is essential and is needed in these times of COVID." Highlighting on the domain that 3E covers she said, "We are working in solar and wind sectors. We are working on storage, smart grids, and more." At present, we are working in Telangana in the renewable sector, she added.
FUTURE OF CLEAN & GREEN ENERGY AND E-MOBILITY IN URBAN LANDSCAPE – SMART CITIES, METROPOLITAN CITIES – SOLAR, WIND ENERGY, EV INFRASTRUCTURE, E-VEHICLES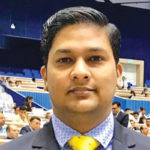 P Bala Kiran, CEO, Smart City Thiruvananthapuram and Director Kerala Tourism addressing the final session of the summit, talked on smart city initiatives. He said, "E-mobility, energy security and renewable energy have been very important in the smart city projects."
Elaborating on initiatives taken in Smart City Thiruvananthapuram, Bala Kiran said, "We have taken up two components – first e-rickshaws and e-autos. The tender has been completed and the e-rickshaws and e-autos will be playing on Trivandrum Smart City. However, due to the Coronavirus outbreak, there has been a delay.
"Trivandrum has 100 wards. Out of which nine wards are under the area based development (ABD). In these wards, we will be working on solar rooftop projects. The tenders for the same had already been completed and the work had already begun. We believe that after taking out power for domestic usage we would be left with surplus power which we will be feeding back to the discom", said Bala Kiran.
Speaking on the e-mobility, he said, "Kerala is an energy sufficient state. The government has come up with an order for all the government vehicles to be shifted to electric vehicles."
Adding on EVs he said, "We have a target of 10 lakh EVs. The government has come up with details on how registration and other formalities for EVs will be done. The problem which we are facing is not of procurement but of charging infrastructure. However, 130 locations have been identified for the same."