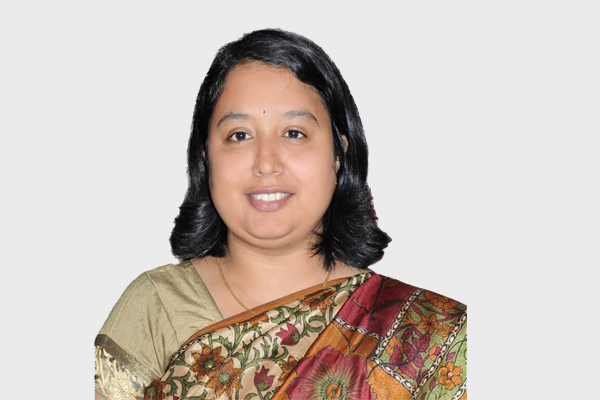 India is in a lockdown phase which has been implemented in the country to prevent the outbreak of the COVID-19 pandemic. Emergency and essential services are operational amidst the lockdown and one such service is electricity. The importance of ensuring the uninterrupted flow of electricity to keep the critical processes functional can't be overemphasized. However, the people working in discoms have their own challenges due to lockdowns. Snehal R, IAS, Managing Director, Mangalore Electricity Supply Company Limited (MESCOM) joined in a webinar  moderated by Dr Ravi Gupta, Founder and CEO, Elets Technomedia and gave her outlook on the topic – 'COVID-19 Crisis | Keeping the energy flowing: Challenges, Opportunities & Innovations- The MESCOM way',
MESCOM overview 
Snehal commenced the webinar with throwing light on the formation and evolution of the MESCOM, saying, earlier in the State of Karnataka, the Karnataka Electricity Board was maintaining the power sector. In 1999, the Government split the electricity board into two companies – Karnataka Electricity Supply Corporation Limited and Visvesvaraya Electricity Corporation Limited. However, in the same year, the Karnataka Electricity Regulatory Commission was established. Later on, in June 2002, four power supply companies were formed from the Karnataka Power Transmission Corporation Limited (KPTCL). MESCOM is one of the companies, she added.
"MESCOM is responsible for supplying electricity in the four districts of the state – Dakshina Kannada, Udupi, Shivamogga, and Chikkamagalur. Our consumer base is nearly 62 lakh people. Across the districts, we have over 130 stations out of which 90 are operated by KPTCL and 40 are operated by MESCOM", said Snehal.
Preventing power leakages and theft with Smart Metering
Addressing the issue of power leakages and transmission & distribution losses, Snehal said, "The national average of transmission and distribution loss is 15 percent, however, at MESCOM we are at 11.9 percent as of yet. And, in some districts like Mangalore, the loss is 3 to 5 percent only."
Snehal also talked on the issue of electricity theft saying, "There a few issues of theft of electricity in villages where farmers are taking electricity for irrigations and different purposes. We are working on preventing such practices." Further, she said that  MESCOM has a vigilance wing to check any leakages or theft or overuse of the electricity. "We are also regularly keeping in check the maintenance work and upkeep of our transformers to prevent loss of power", she added.
When questioned on smart metering she said, "We are looking forward to taking smart metering in the pilot phase and once it is successful we will take it forward for the entire city." Moreover, talking on the use of technology for ensuring apt use of power she said, "We have automated meter reading for almost 30,000 meters. We have reading transformers with the help of which we are able to know the consumption and billing needs to be done."
Power for all
The company has worked extensively to connect every household in the area under its jurisdiction with the grid. The exercise was carried out under the 'Saubhagya' scheme of the Centre and in this, even the remotest corners were approached for power connection. "99 percent of the households are connected to the grid now", said Snehal. Also, for those houses where the connection was not possible, we installed standalone solar panels to meet their energy requirements, she added.
Power issues and complaint redressal
Dr Gupta, while moderating the webinar said, in India quantitative power is the focus and not the quality of power being supplied. Addressing the point, Snehal said that there are issues being raised concerning fluctuations in voltage and it is more in rural areas. "As we go away from transformers such issues occur", she added. MESCOM is working to improve the quality of power supply by enhancing its systems and upgrading them under Centre's schemes like DDU power scheme. 'In order to enhance our systems and output, we have pumped in investments worth Rs 1,200 crore in the last three years'. Also, as the process is an ongoing one, it will take time to be completely done, said Snehal.
Moreover, about complaints and communication with the consumers, Snehal said, "We have social media handles on Twitter, Facebook and WhatsApp on which people can lodge their complaints. We have a call centre. If anyone is in need of any assistance, our staff is available to help them.
Elaborating upon the mitigation measures during the current lockdown, she stated 'Our consumers are not affected in this lockdown as we have not disconnected any household who has not paid  his/her bill." We had to rework our strategy to manage expenses to be prepared for such situations in the future, she added.
Snehal ended the session on the note that Karnataka is in a good position on the power front, with a healthy mix of renewable and MESCOM is further working to enhance its power infra to ensure qualitative & uninterrupted supply of power to every household in the area under its jurisdiction.
"Exciting news! Elets eGov is now on WhatsApp Channels 🚀 Subscribe today by clicking the link and stay updated with the latest insights!"
Click here!