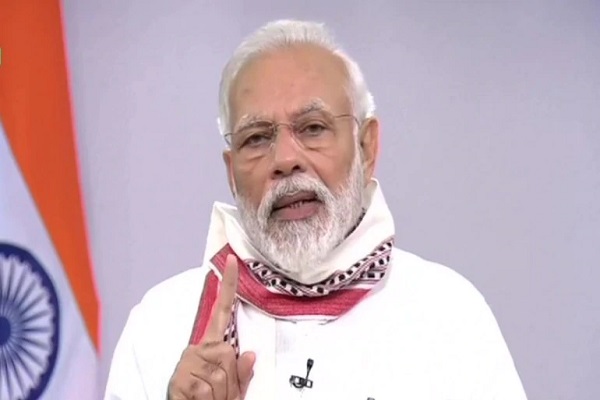 Today, Prime Minister Narendra Modi addressed the nation for the third time on the COVID-19 situation in the country and the status of the lockdowns implemented across the country and announced the extension of lockdown till May 3, 2020.
PM in his speech praised the efforts made by the citizens abiding with the lockdown norms and contributing majorly in preventing the viral spread. However, due to the rising COVID-19 cases and deaths due to the viral disease he said that extending the lockdown is the only option we have.
PM mentioned that as many as seven states including Maharashtra, Odisha, Punjab, West Bengal, Karnataka, Tamil Nadu and Telangana had already extended their lockdown period till April 30. "The virus is spreading fast. I held multiple meetings with chief ministers, authorities to find out ways to control the spread with minimum effect on the growth of India. Keeping in mind the suggestions and the risks, lockdown in India will be extended till May 3. We need to stop the spread of the virus," said the PM.
Talking about a few relaxations which can be given keeping in mind the daily waged labourers he said, "Till April 20, we will monitor how well the districts are doing. In places where the situation is improving, few relaxations will be made." However, if the situation worsens all the relaxations will be lapsed on an immediate basis, the PM added.