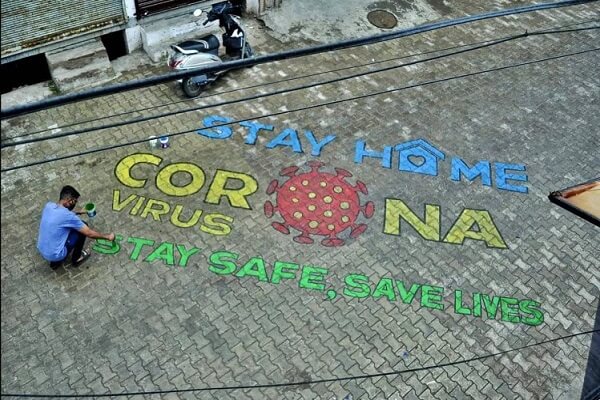 As the Coronavirus pandemic hits India and the world, many industries and businesses are set to suffer huge losses. The tourism sector is already among the worst-hit sectors, especially because of the lockdowns being implemented in many countries, restricting flights and other modes of transportation. However, to keep people safe and healthy measures like lockdown are of utmost importance to contain the viral outbreak, write Avinash Mishra and Sharmistha Sinha from NITI Aayog. 
The travel and tourism industry supports millions of people for their livelihood but in the wake of pandemic COVID19, the industry got shattered and has threatened the survival of the people dependent on it. In India, there are about 53,000 travel agents; 1 lakh tour operators; 15,000 operators in the Adventure Tourism; over 2700 businesses in the MICE (meetings, industries, conferences and exhibitions) sector; 20 lakh road tourist transporters; 53,000 hospitality establishments; and over 5 lakh restaurants. According to an estimate Travel & Tourism industry and the allied sector supports about 5 crore Indians. These are spread all across in urban centres or in rural hinterlands where tourism is sometimes the key income generator, a vehicle for social inclusion and engine of development. All the verticals of the value chain in the industry have come to a standstill staring at massive unemployment and bankruptcies/insolvencies. Layoffs have already begun in the country and it has become difficult to sustain especially for those who are self-employed.
Globally, countries have rolled out a number of progressive policies and measures to provide assistance and confidence to the travel and tourism industry. In Singapore, stimulus plans include waiving license fees for hotels, travel agents and tour guides, providing salary support through 'Workforce Singapore' of up to 70 percent of fixed monthly salaries (capped at $2000 a month per employee), a temporary bridging loan programme for cash flow support, rebates on aircraft landing/parking charges/rental rebates for shops and cargo agents at Changi and created a point-to-point support package for taxis and private hire car drivers. Further, it has created a job support scheme with one-off wage support to help enterprises retain their workers. To further enable cash flow, it enhanced its Enterprise Financing Scheme-SME Working Capital Loan as well as implementing a corporate income tax rebate for Year of Assessment 2020. The Australian government has also announced packages that include a waiver of fees and charges for tourism businesses; support business investment and providing cash flow assistance to support SMEs which also support Travel & Tourism. AUS$700 million has been allocated to increase the instant asset write off threshold from $30,000 to $150,000 and expand access to include businesses with an aggregated annual turnover of less than $500 million (up from $50 million) until 30 June 2020.  The UK has also set out a package of targeted measures like a 12-month business rates holiday and grant funding for all retail, hospitality and leisure businesses in England. The government also created the Coronavirus Business Interruption Loan Scheme. Hong Kong has created the Anti-Epidemic Fund's Travel Agents Subsidy Scheme. A scholarship grant has been dedicated for the upskilling and reskilling of temporarily displaced workers in the Philippines. Nearly $40 million (PHP 2 billion) will also be allocated for social protection programmes for workers who work in organizations affected by COVID-19.
To help the travel industry in India to tide over the financial difficulties, several measures are being taken by the Government of India. The RBI has reduced the repo rate, which will reduce the loan interest rates by at least 0.75%. The central bank has also allowed people to defer payment of interest in cash credit loans for at least three months, and there is no EMI payment for three months on term loans to help the tourism industry. Government of India has also announced to amend the EPF regulations to include 'Pandemic' as the reason to allow the non-refundable advance of 75 percent or three months of wages, whichever is lower, from their accounts.
Also Read: NITI Aayog Actively Working for Economic Recovery: Avinash Mishra
There may be some possible suggestions that can also be thought of in the future of the tourism sector. A twelve months moratorium on EMIs of principle and interest payments on loans and working capital from Financial Institutions (both banking and non-banking), doubling of working capital limit may prevent the tourism businesses from going bankrupt. To prevent insolvency, the statutory dues like GST, advance tax payment, PF, ESIC across the travel, tourism, hospitality and aviation industry may be deferred for twelve months. Worker protection should be at the core of all policies. A support fund for twelve months on the lines of MGNREGA to support basic salaries with direct transfer to affected tourism employees may be thought-about to support their livelihoods. A mechanism needs to be derived so that the salaries and wages of the employees for next one year can be ensured. A possible measure could be to credit back GST paid by respective companies for the last six months, which shall then be used to pay the salaries and wages of the employees for the next few months. As the Government is trying to provide support to the tourism industry, this is a time for collective and coordinated responsibility from government, businesses and all the stakeholders so as to survive today and travel tomorrow.
Disclaimer: The views and opinions expressed in this article are those of the authors and do not necessarily reflect the official policy or position of NITI Aayog, Government of India.