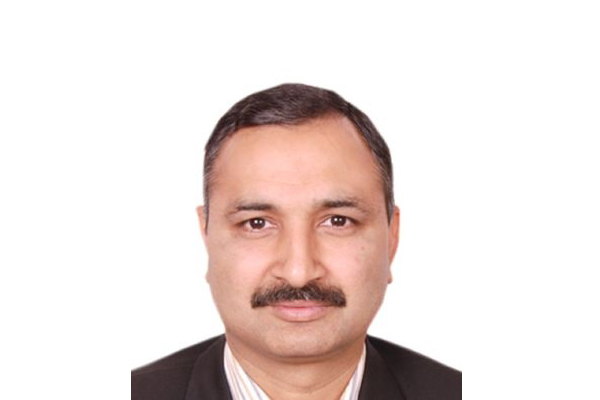 In the last couple of years Internet of Things (IoT) has been established as one of the most prominent emerging technology. IoT has caught up in several sectors and research firms predict that this potential trillion-dollar market will grow progressively. The benefits of IoT are relevant for both private and public sectors, observes Jitender Sandhu, M2M Director, ASEAN & India, Gemalto.
With the increase in economic growth and all round development, the needs of the people have grown, and consequently the services necessary for a growing society. IoT technology can prove very useful in delivering key citizen services such as healthcare, education, public safety, transportation and security. With reference to case studies around the world, IoT is helping different governments deliver services on real-time and situation-specific conditions.
India is also gradually improving its usage of IoT enabled solutions and devices for public service with the aim to accomplish the Digital India vision that includes digital literacy, financial inclusion and widespread adoption of e-governance services across platforms.
The government has pledged to create an IoT industry in India worth $15 billion by 2020 with a possible share of 5-6 per cent of the global IoT industry. Capacity building initiatives for IoT, specific skill-sets and for the development of IoT products are also being undertaken in agriculture, mhealth, water quality, transportation, security, automotive, supply chain management, smart cities, automated metering and monitoring of utilities, waste management, oil & gas, etc. The government has recently launched Public Services System powered by M2M solutions that will facilitate real time e-governance across the country and will cover areas such as agriculture, energy, traffic, health (mhealth) and public distribution system (PDS).
With better infrastructure, IoT can be a major bonus. Given the current internet penetration in India, which is roughly at 9 to 12 percent, strategic deployment can help internet proliferation substantially. This, along with steady connectivity will result in better response time. Health is another sector where IoT technologies are proving useful. Hospitals in the U.S. are already utilizing IoT solutions to safeguard patient medical information by authenticating the identity of the patient to reduce administrative time, cost and paperwork, improving the overall quality of care.
To fully embrace the benefits of IoT, the government needs to build a high level of confidence in the system of connectivity and information sharing these services will demand. A secure and reliable system is required to manage citizen information before they fully commit to the change.
A framework for security in IoT should be developed at the beginning of the design process rather than an afterthought. Safeguarding the information shared and the data that will be created in the course will be imperative for IoT to grow and reach different sectors. Along with a road map for optimising the current ICT environment for IoT, it is also important to identify essential check points to manage effective adoption. Further, these risks cannot be addressed in isolation.
Most infrastructure is owned by the private sector, making effective public-private cooperation essential. Many of the big players, which are also global companies have developed IoT solutions based only on their expertise and requirements of the private sector, due to the lack of standard compliance norms. Cooperation and standard compliance norms improve the effectiveness of risk management by improving the sharing of information and experience. Particular efforts are needed to foster trust and avoid legal obstacles that may hinder it. These steps will help all in the joint effort that is needed to protect such a system and prevent, mitigate and respond to risks.
Additionally, in IoT environments, data security becomes critical as there are multiple touch points where there are likelihood of breaches. First and foremost security is critical in protecting the physical assets of IoT network infrastructure or IoT enabled devices. Secondly, there could be possible threats to each individual IoT enabled device from malware and Trojans that are available to hackers. And thirdly, when it comes to interlinking devices and services that form the platform of IoT architecture; is where the threats are more likely to happen.
It has happened with developed economies in vital services- nuclear facilities, steel mills, energy grids, water supplies, hospitals, oil rigs, firearms, building infrastructure, airplanes and several others. Unless risks in potential IoT deployments are covered and service providers adhere to global compliances, they could be the biggest source of data thefts and pilferage issues. The idea of "Internet of Things" is not just to make devices smarter, rather collect and use the vital data in a secure way to develop and improve the future with existing resources.
The time is just right to build and scale IoT applications, as the internet services are getting better with improved speed, security and suitability for data exchanges. With greater collaboration between government and innovation-led IoT ecosystem players, IoT can bring a much needed positive impact to our lives. And, establishing best practices for IoT will help ensure that the citizens and businesses are able to take advantage of these services to the fullest without compromising with their privacy.
(Views expressed in this article are of the author only.)