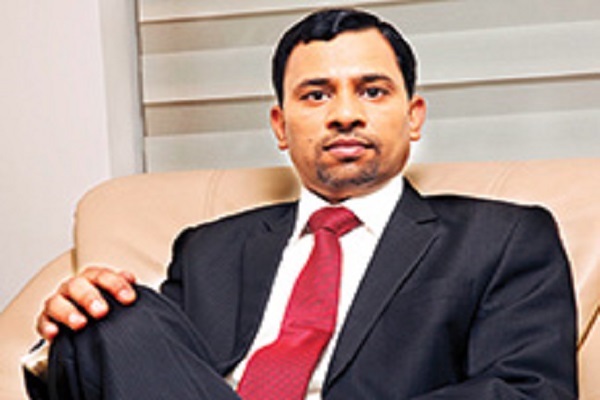 As more and more data will go up on the web, there will be greater requirement to protect those against possible theft, thus pushing demand for network security providers, says Sunil Sharma, VP-Sales Operations, India and SAARC, Cyberoam, in conversation with Nirmal Anshu Ranjan of Elets News Network (ENN)
Please tell us about the genesis of Cyberoam and its products.
Cyberoam is a company acquired by Sophos, a global Network Security appliances provider. In India and SAARC, we have presence in 15 cities. The company has registered its presence in cities like Jaipur, Indore, Guwahati and Lucknow, along with all the major metros and business cities. We started in 1991 from a company named Elite Core Technologies and Cyberoam UTM (Unified Threat Management) as an appliance-based application that emerged in 2006. And since then, there's been no looking back, as we progressed year after year on an average of 50 percent.
In the last three years, we have registered an overall growth of 147 per cent. Our departments – Logistics, Research & Development, Product, Supply Chain Management and Accounts – have around 600 employees in India. Cyberoam also boasts of EAL4+ and ISO 9001 certifications. We have demonstration units at more than 300 locations that are used by our partners. We do all our business through our channel partners only.
How do you analyse security threat to a company and the solutions suitable for it?
Security is not just about providing a UTM solution and completing various security measures of an organisation, but a complete security posturing for an organisation, depending upon their level of security, how a CIO or CEO wishes to implement security levels in his organisation and what are the core competencies and business of that company.
For instance, the security requirement of an e-commerce company would be entirely different from a company into the business of import and export. Thus, a CIO or CEO would have to do a prior evaluation of the IT security requirements for future needs.
Priority determination is another big area in IT security. Everything is done with the help of our channel partners as we have a team of Cyberoam Certified Security Professionals (CCNSPs). We also have our Cyberoam Training Academy. So, we do a lot as far as it is concerned for IT security. It is difficult to find a single company coming out of India that is into products as well as in IT security, leaving a footprint in more than 125 countries.
The Narendra Modi Government is laying extra emphasis on the introduction of IT in the government ecosystem. Do you have a role to play there?
We are pretty much part of it. We are part of the government ecosystem through organisations like National Informatics Centre (NIC) and National Informatics Centre Services Inc (NICSI). The two organisations primarily deal with most of the government projects directly for the concerned entities and float tenders for the project themselves. We work closely with these two and carry out business with other departments with the help of our channel partners.
Also Read: Ready for Digital India challenge
PM Modi is also vigorously pushing the 'Make in India' campaign.
How do you think Cyberoam is aligned with the campaign? 'Make in India' call is for those who are simply importing stuff from outside and distributing it across the country. We started domestic production way back in 1999 with an employee strength of 11, and are proud to say that today it stands at 600 and still growing. So, we are already in tune with PM Modi's campaign. Although about 60 percent of the total software development occurs out of India, it is the niche area where we have already carried out some of the software development activities within the country with the help of our channel partners, business associates and support of customers in India.
In which IT verticals Cyberoam has a business presence?
We have strong presence in verticals, such as Education, Hospitality, Defence, Governance, etc. However, we have a major market share, up to 70 percent, in the Education sector, followed by IT and ITeS, Hospitality and Government. We are now also focusing on BFSI as a vertical. In terms of technology as a domain, our appliance-based network security device provides a gateway. We also have solutions that are offered from Amazon Web Services (AWS). So, we provide Virtual Security Services from AWS, too. Therefore, in our range of services, we cover all web services, premisebased security and others.
Does Cyberaom also deal in hardware appliances?
As I said earlier, ours is appliance-based security, though we also offer virtual or web-based security. However, it is the hardware-based security that we are best known for in the market. In the field of virtual security also, we will soon become a force to reckon with.
India has excelled well in the field of IT. How do you see PM Modi's Digital India campaign impacting the sector in India?
So far, PM Modi has been a catalyst. As far as IT is concerned, globally it is evolving and is moving towards consumerisation. Initially, there were only mobile phones for sending and receiving information, and with the Facebook on the scene, the conversation moved to WhatsApp and social media. But, with the arrival of Smartphone, things are moving at a much faster pace and people are using it for both personal as well as official communication. The IT development is now heading towards IoT (Internet of Things). With IoT, the smart cities are coming up, where there will be sensors all around. For example, if someone enters a building, a sensor would ask for the individual's ID, and only after recognising him through his history, etc., he would be allowed entry into the premises like post office, bank, etc. So, the concept IoT is coming up and could be used in a far broader perspective. Healthcare sector or hospitals are also using it in a big way. It is expected that IoT market will double by 2018.
On the same lines, PM Modi is also pushing for a 'Digital India', smart cities, etc. But to an extent, we are lagging behind in technologies. For instance, an electricity and water bill doesn't come automatically on the internet. It is the meter reader, which takes readings from the meter, and after passing through various processes, it is uploaded in the electricity board's website. And, as the data passes through web, it becomes vulnerable to theft. Hence, the role of companies like Cyberoam is only going to become crucial in the days ahead.