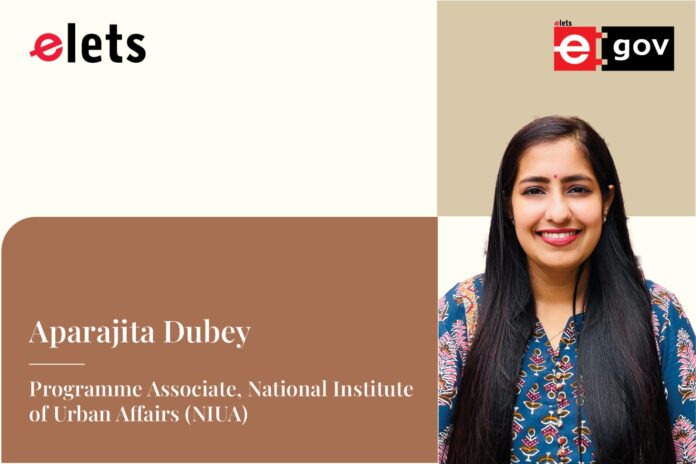 Cities drive productivity and prosperity, yet they are on the frontlines of numerous crises. The urban infrastructure's capacity to address multiple challenges and recover, all while managing urbanization and growth, is often inadequate. This results in unsustainable impacts on the societal, environmental, and economic aspects of development. Urban areas that are equitable, inclusive, and resilient can promote well-being and ease of living (EoL) for residents. Such cities can absorb, recover, and prepare for future shocks (economic, environmental, social, & institutional) while emphasizing holistic growth and sustainable development.
Urban centers' ability to respond swiftly and effectively to any crisis, regardless of its nature or scale, can be significantly enhanced by a robust Digital Public Infrastructure (DPI). DPI, as a foundational digital system, offers an unparalleled opportunity to proactively redefine urban and digital domain engagement rules.
Digital Public Infrastructure (DPI) encompasses solutions and systems that facilitate the effective delivery of essential, society-wide functions and services in both public and private sectors. This includes digital ID and verification forms, civil registration, digital payments, data exchange, and sector-specific information systems. DPIs often comprise multiple proprietary and/or open-source solutions, including Digital Public Goods (DPGs).
In an era where digital sovereignty is paramount, urban centers of all sizes have become digitally connected, but interoperability remains a challenge. DPGs can be employed to bolster interoperability between various systems, platforms, and solutions, circumvent vendor lock-in, leverage existing IT solutions, and adapt them contextually.
Also Read | Tales of Cities: Urban Resilience for Climate Change
Some salient examples include:
Estonia's X-road, an open-source software, facilitates secure data exchange between private and public sector organizations.
Ukraine's DPI, developed by the Ministry of Digital Transformation with a focus on cybersecurity, now delivers essential services to citizens, even amid physical infrastructure breakdown due to war.
India's CoWIN platform issued 2.2 billion vaccine certifications during the pandemic. It was built upon eVIN, India's Electronic Vaccine Intelligence Network, conceived in 2013-2014, which later became an open-source system in 2021 with the capacity to support a cloud-based, end-to-end solution for COVID-19 vaccine delivery.
Nigeria's foundation ID program enables citizens to access various public provisions.
Togo's Novissi platform has provided access to Covid-19 relief benefits for over 500,000 informal workers.
These examples underline the significance of DPIs and DPGs in promoting development, welfare, and enhancing urban and systemic resilience. Estonia's approach to DPGs has become instrumental in its digital diplomacy and foreign policy endeavors, enabling the country to safeguard its digital sovereignty and share its expertise. Estonia's X-Road backbone has been scaled up, sharing vendor training and certification approaches for DPGs through the Nordic Institute for Interoperability Solutions alongside Finland and Iceland. Similarly, CoWIN's quick development underscores the importance of modularity and interoperability, as CoWIN could readily integrate with other existing vaccine credentialing systems.
Cities, acting as urban innovation hubs, have an unparalleled advantage. Supported by regional and national governments, they should leverage this position to function as incubators, testing cross-sectoral open-source technologies to bolster resilience and collaboration.
India initiated its journey with DPIs in 2010, rapidly integrating the JAM trinity (Jan Dhan-Aadhar-Mobile), IndiaStack, and UPI to address pressing needs. Building upon this, the National Urban Digital Mission (NUDM), a flagship initiative of the Ministry of Housing and Urban Affairs (MoHUA), was launched in February 2021. Its goal is to create a shared digital infrastructure, amplifying the urban ecosystem's ability to tackle complex problems. These DPIs also set the foundation for the NUDM.
Aiming to harness IT for transparency, accountability, and enhancing ease of living (EoL) and ease of doing business (EoDB) across India's 4800+ towns and cities, the NUDM operates on three pillars: People (roles, actions, capabilities, governance, etc.), Processes (standardizing policies, methodologies, security audits, etc.), and Platforms (including the digital infrastructure like the "ready-to-use" national-level OS platform, UPYOG, with open reference modules, open APIs, and the NURT Dashboard).The NUDM aids state and local governments in their digital transitions. Key strategies to bolster the adoption of DPIs for urban resilience include:
Promoting state and local governance reforms.
Identifying and implementing global standards.
Facilitating open data creation and usage.
Encouraging public-private collaborations to bridge knowledge- action gaps.
Allocating dedicated funds for joint DPIs/DPGs.
Endorsing participatory governance.
Enhancing stakeholder coordination.
Curating and exchanging best practices.
Reforming procurement processes.
Being open-source, customizable, and localizable, DPGs empower nations and cities to retain tactical control over their digital journeys, ushering in novel digital cooperation methods and fortifying long-term capacities. If implemented with inclusivity, mindfulness, When leveraged and implemented inclusively, mindfully and with safeguards, DPIs can be the key element in contributing to urban resilience.
Views expressed by Aparajita Dubey, Programme Associate, National Institute of Urban Affairs (NIUA)
"Exciting news! Elets eGov is now on WhatsApp Channels 🚀 Subscribe today by clicking the link and stay updated with the latest insights!"
Click here!