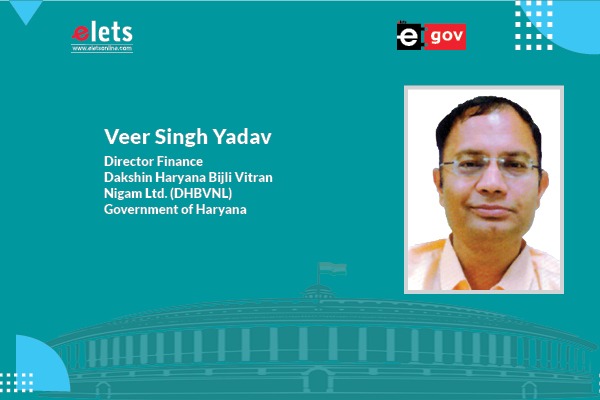 Technology adoption has enabled the power utilities to optimise their operations, enhance efficiency and improve service delivery. Solutions like smart metering powered by government schemes has further aided discoms to improve their customer experience and revenue collection. Shedding light on this, Veer Singh Yadav, Director Finance, Dakshin Haryana Bijli Vitran Nigam Ltd. (DHBVNL), Government of Haryana addressed the Digital Governance State Summit, Haryana Edition.
Sharing his perspective on leveraging technology to augment operations and service delivery of power utilities, Yadav said, "Technology, in the power utilities, is leveraged in two forms 'Information Technology (IT)' and 'Operational Technology (OT)'. As IT, the ERP and software billing are two critical aspects that our discom is handling effectively. We've also been lauded by the Union Ministry of Finance for our initiatives and efforts." The appreciation from the Centre has also helped DHBVNL to get better ratings and it now holds 5th place among all utilities in India. However, as the first four places are held by Gujarat utilities, Haryana, as a state, stands second after Gujarat.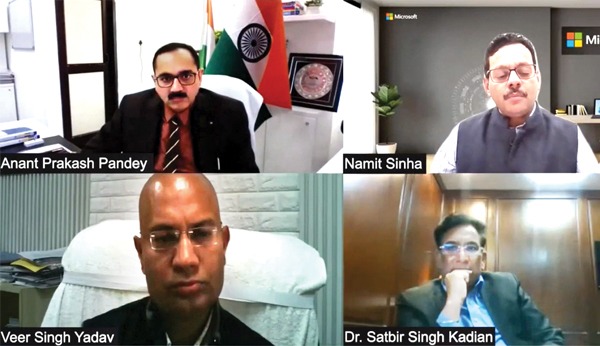 Also Read: Leveraging Data Analytics to Optimise Revenue Through Transport: Shailabh Sahu
In terms of OT, several noteworthy initiatives have been taken by DHBVNL. SCADA and Distribution Management System (DMS) are some of the significant initiatives that have optimised operations in DHBVNL. Recently, the Government of India with the Union Ministry of Power has introduced Revamp Distribution Sector Scheme (RDSS) which is reform-based and result oriented. The scheme puts a mandate on the implementation of SCADA and DMS systems in cities with over 2.75 lakh population, therefore, three districts Hisar, Gurugram and Faridabad will be covered under the scheme. While basic SCADA will be implemented in Group B and Group C cities.
Speaking on smart meters, Yadav said, "Under the government schemes, smart meters were rolled out and we have been given the target of installing 10 lakh smart meters in Gurugram and Faridabad. Of the 10 lakh smart meters, installation of 3.89 lakh smart meters, approximately 39 per cent, have been completed. As per a NITI Aayog report that came out in 2021, the places where smart meters have been installed have been witnessed an increase of up to 25 per cent in billing efficiency." Inefficiency in billing and collection is a common issue that most discoms face. In this regard, the introduction of smart meters and automatic meter reading (AMR) has certainly posed an effective measure to address the issue and has benefited discoms in improving their revenue, he added.
Also Read: Digitising Land Records Raised Revenue Collections: Dynaheshwar Patil
As per international forums, it has been observed by various regulators that domestic energy reports generated through a billing software and shared with the consumers result in power saving as they get aware of their electricity consumption starts saving wherever possible. Yadav cited the example of Model Town and said, "Model Town, Karnal is a sub-division that has observed power saving. The transmission and commercial losses from April to December last year was 7.52 per cent, whereas, the losses in the current year was 4.46 per cent. Therefore, I feel that the adoption of both information technology and operation technology contributes to the consumer analytics and predictive behaviour that help to have a big data chunk that comes in handy to plan for the coming five to 10 years."