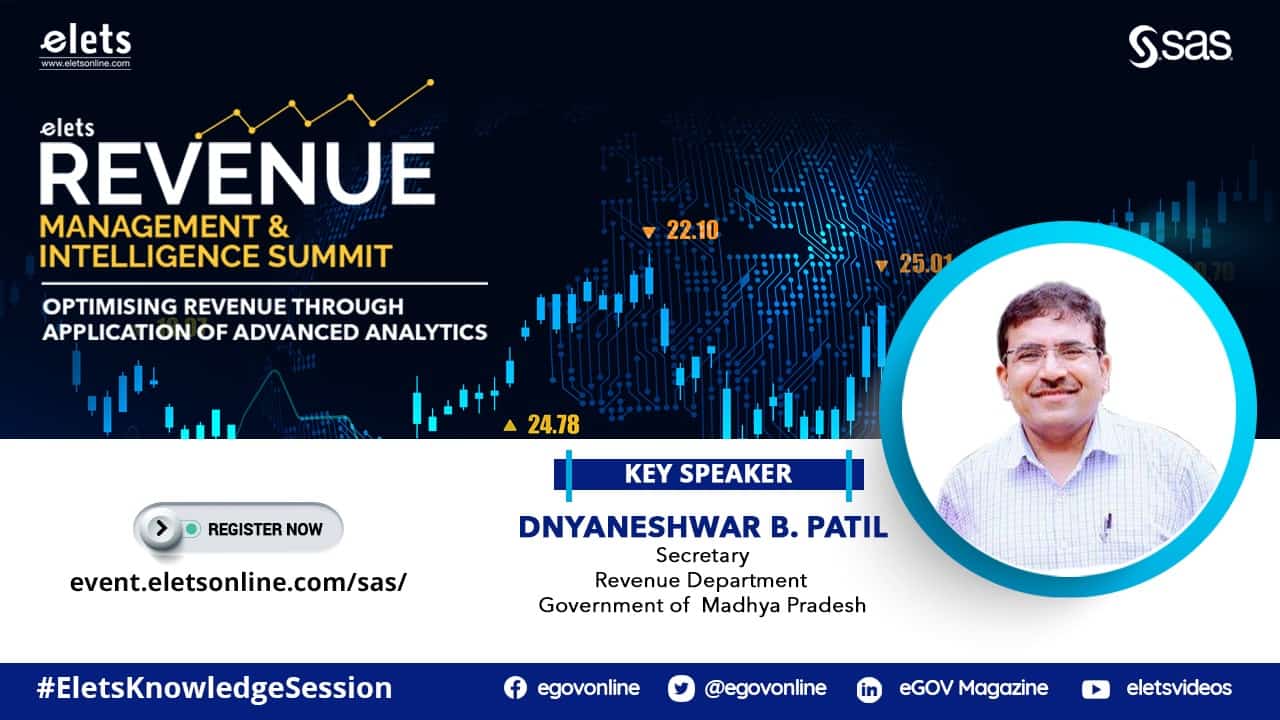 As government and private bodies shift to digital models for continuity of operations in times of COVID pandemic, the Revenue Department of the Government of Madhya Pradesh is no exception. The department has adopted a digital model of operations and implemented several technology solutions to optimise its revenue generation. Throwing light on the initiatives of the State, Dynaheshwar Patil, Secretary, Department of Revenue, Government of Madhya Pradesh, addressed the Revenue Management & Intelligence Summit 2021.
He commenced his address showing consensus with Dr Prithvi Raj's deliberation saying, "I agree that data analytics can play an instrumental role in optimising revenue management for any state. But, to implement such technology-powered tools we need to have data in digital format beforehand." Therefore, not only quality data but also real-time data is required for such solutions, he added.
Calling the availability of digital data a challenge, he pointed out that in Madhya Pradesh the challenge of unavailability of data in a digital format. "Till 2019 we had not shifted to online portals and digital services and data unavailability was a major reason for it. However, from 2019 we shifted all the digitised data to an online portal – Bhulekh. Following the shift, we started exploring several other avenues for revenue generation," said Dynaheshwar Patil.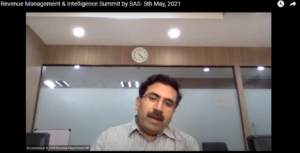 Speaking on the potential of revenue generation from land and other related sectors, he said, "In India, Land revenue from agriculture land has been a neglected area due to some historical blunders that happened during the British rule. The sector has been exploited to an extent that today people avoid tapping revenue generation potential from agricultural lands, majorly due to a rise in price. Secondly, the non-agricultural land also called diverted land has a lot of potential for revenue generation such as taxation on residential land, industrial land, etc." These areas of generating revenue are possible but this needs good quality of revenue records. In the pre-independence era, we had a good quality of records as the taxes were collected in an organised manner. But, since the people started ignoring the tax revenue from the land the quality of land records also perished.
"Since 2019 we have started a single portal Bhulekh and we started cleaning the data. Also, we introduced innovative tools to generate revenue." Mentioning different areas of revenue generation, he said, "As agricultural land is not a preference, we explored other ways like selling copies of land records. This is an important source of revenue for us as we are generating over Rs 100 crore from extending citizen services like Khasrra and others through a digital platform." Therefore, today we have kiosks to aid citizens to get a copy of the land records. Also, those who have sound knowledge of the internet can even access these from their homes through the Bhulekh portal.
Also Read: Digitalisation Paving Pathways for Optimising Revenue Generation: Dr Prithvi Raj
Further speaking on digital initiatives, he mentioned, "Apart from this, we have introduced a Revenue Accounting Management System for non-agricultural land. Earlier the taxation and management of non-agricultural land and agricultural land were working in silos and inter-department coordination had gaps. Now Bhullekh portal has been made the primary source to cater to all land schemes." Inducing these changes in the operations it was seen that in the previous year the target was Rs 400 crore, but even with the COVID pandemic, the state has already collected Rs 500 crore, he added.
He mentioned another initiative saying, "We have identified many pieces of land across Madhya Pradesh which have site value. So with this, we can auction these lands to generate more revenues. Hence, to explore more of this area we have a dedicated department Public assessment management department and through this department, we are targeting to collect Rs 5000 crore revenue via online auctions."
While ending his address, he spoke on a few more initiatives. He highlighted that the department is harnessing the potential of the Centre's 'Swamitva' scheme. "Under the scheme, we have covered over 1500 villages in our drone survey creating digital land records, GIS records, the record of rights. Our potential has increased and we have estimated that these digital records will aid us in raising our revenue generation capacity. In the coming years, we would be able to earn around Rs 100 crore through this data. Also, we've realised that data monetisation can be another important aspect. So, we are in constant touch with Banks, private agricultural companies and other such government and private bodies who require data." Moreover, the department has developed the Revenue Court Management System which is an online system through which cases regarding revenue is taken care of.