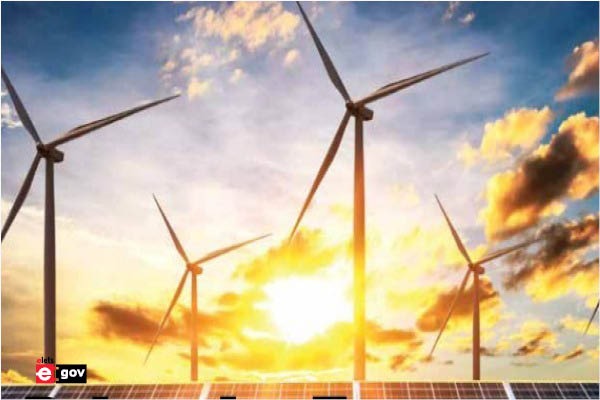 India's climate commitment calls for rapid adoption of new technologies in energy efficiency, energy conservation, carbon reduction and green fuels. As the country sets out to achieve the ambitious target of net-zero emission by 2070, it is imperative for the energy PSUs to leverage new-age technologies & innovation for transforming themselves into future-ready organisations. On this note, Elets Technomedia with Microsoft India organised PSU Energy Innovation Summit 2022.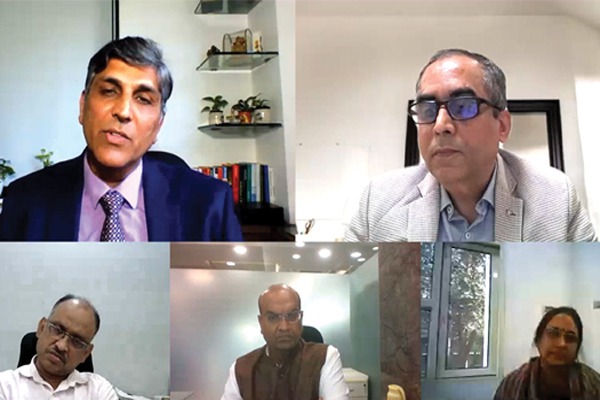 Sudesh Kuckian, Director Sales, Public Sector Business, Microsoft India moderated the session. He addressed the 2070 net-zero targets and opened the panel discussion on the theme Re-imagine Energy – Operate for the Future.
Kumud Wadhwa, Sr. General Manager (National Smart Grid Mission Project Management Unit, Power Grid Corporation of India Limited (PGCIL) commenced her address shedding light on commitments at the COP 26 summit. She said, "It was agreed that we will cut down the carbon emissions by 1 billion tonnes and also we have to achieve Net-Zero by 2070. These are very ambitious targets and the Government of India has already announced numerous initiatives in this regard, especially pressing on the significance of renewable energy."
While speaking on the penetration of renewables to energy lakes, she mentioned the key challenges and said, "Renewables are unpredictable and cause grid instability and to manage this we need the grids to be flexible. Therefore, ICT tools are to be deployed to make the grid flexible and smarter. Also, this will allow the information and the energy to flow in both directions." Smart grids are the deployment of ICT for monitoring, analysing and controlling the grid. As the technology advances, work should be done on further smartening the grids, she added.
How will markets enable future-ready grids? They need to empower the consumer. The new-age consumers leveraging solar energy through solar panels on their rooftops can supply the surplus power back to the grid. Smart grids also aid in managing financial viability, Wadhwa pointed out.
"Discoms are the weakest in the power sector in India and are facing losses of crores. When we deploy smarter technologies like advanced metering infrastructure, we are able to measure the load till the last node. Therefore, with better numbers on load distribution it becomes easy to figure out loss incurring pockets and take corrective actions accordingly," she said.
With rooftop installation of solar panels, electric vehicle charging points, etc. each of these could be taken as a microgrid which will be connected to the main grid.
Ruchir Agrawal, Chief General Manager- CF&T, Indian Oil Corporation Ltd. (IOCL) said, "The power industry cannot be switched on or switched off instantly. Therefore, we faced many challenges when the nationwide lockdown was announced suddenly.
Though the entire country was locked down we remained functional.
Moreover, during this time, the demand for domestic LPG increased as people were staying at home. This was followed by a sudden decline in crude and oil prices. However, we were able to come out of the situation."
Before the pandemic, the demand for diesel was more in the country so this was met by increasing diesel import, however, as lockdown restricted public and private transport the load came on to our another product Motor Spirit (MS). There was a time when we were in a deficit of motor spirit which is petrol but having an excess supply of diesel.
The percentage of MS, HLD (diesel), SQ and other by-products depends on the quality of crude. During this time, the entire air traffic was stalled so was our demand for aircraft fuel. However, IOCL was able to manage the drop in demand.
On the post-pandemic scenario, Agrawal said, "Things have changed after the pandemic. With new environmental concerns being raised and goals like net-zero by 2070, we are also changing with time and we are contributing to meet the 2070 targets."
Raman Dhillon, General Manager (Head IRIS) – Project Anubhav, Bharat Petroleum Corporation Ltd. (BPCL) began with a brief on BPCL. He said, "BPCL is powering the Indian economy in multiple ways. Over 8.5 crore families are dependent on BPCL for cooking gas and around 6.8 crore vehicles refuel from BPCL stations. Apart from this, we're serving over 10,000 industrial and commercial customers in various sectors." Today, the world is going digital. Customers are well aware of this and find such digital platforms convenient, easy-to-use, omnichannel and trustworthy. BPCL has always been a front runner in terms of innovation and customer-centricity.
Speaking on the adoption of technology, he said, "With changing times we have employed technology to improve customer experience and service delivery and so we launched Project Anubhav. The key features of the project include a customer engagement platform along with digital marketing through which we get a single view of our customers via our digital nerve centre IRIS. Therefore, the aim of Project Anubhav was to provide trust, convenience, and better experience to our customers." The entire network of over 19000 retail outlets, all the terminals, LPG plants, consumer pumps, the entire supply chain, is integrated with the help of thousands of sensors and devices, he added.
BPCL has a touchless and app-less payment solution that helps the consumer to fuel faster. The customer has to select the amount, scan the QR code and the dispenser will be ready to dispense the fuel accordingly this leaves no scope for any malpractice. Also, for lubricants, Dhillon said, "We have implemented a QR code-based solution because we have over 600 SKUs, a huge network of distributors, retailers, mechanics, etc. So we have to encompass all and align them for different royalty programmes. As of today, we have end-to-end product traceability across the supply chain."
In an answer to whether GAIL India is faring on its mission statement, A.K. Ray, Deputy General Manager (O&M), GAIL India ltd. said the mission statement of GAIL India addresses two aspects – enhancing the quality of life through clean energy and the word "beyond". The use of clean energy substantially reduces pollution levels and enhances liveability. Citing an example he said, "If CNG has not been introduced to our cities in the 90s then by now metropolitan cities would not have remained liveable by this time."
GAIL operates over 13,000 km of natural gas pipelines and holds 75 per cent of the market share. GAIL and its subsidiaries also have a formidable market share in city gas distribution. So operates over 55 per cent of India's total CNG stations. It has over 2.5 million vehicles and 5 million households. Also, 65 per cent of the PNG connections in India. Further, it supplies gas to about 55 per cent of India's gas-based power plants and 73 per cent of the country's total fertiliser manufacturing units.
Also Read: "GAIL aims 1GW of renewable energy production in coming years"
"We have aligned ourselves with the Government of India's vision to shift to the gas-based economy by increasing the natural gas to 15 per cent in the energy mix from the existing seven per cent. We are achieving energy targets through our various projects," Ray said.
Referring back to the mission statement, he highlighted that the word 'beyond' is in concern with our other initiatives including renewable energy, production of quality petrochemicals, production and transmission of LPG, and initiatives like promoting startups. Further, Ray talked about a few of the startups that were supported by GAIL India.
As far as the renewable energy sector is concerned, he pointed out "We have 130 MW producing assets of which 119 MW is wind power and 12 MW solar. We have a target of 1 GW of renewable energy in the three to four years."