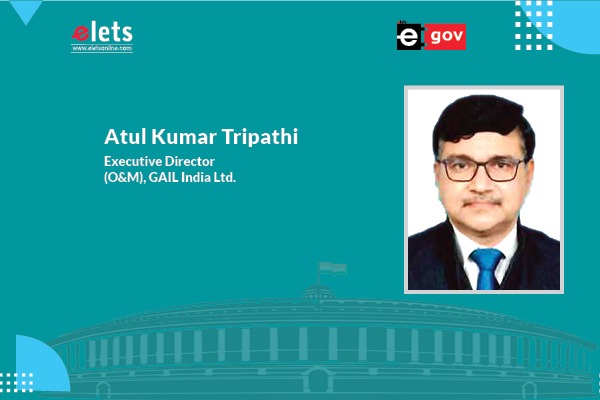 India is witnessing rapid digitalisation of government, public and private sectors. Adoption of technology interventions have never been this brisk before. Amidst this, public sector units are taking the digital route to not only enhance their capacities and improve efficiency but also optimise their operations. Highlighting this, Elets Technomedia and Microsoft India organised PSU Energy Innovation Summit on 'Making PSUs Future-Ready with Cloud Solutions'.
Expressing his viewpoints on the theme, Atul Kumar Tripathi, Executive Director, (O&M), GAIL India Ltd. interacted with Elets in a Fireside Chat session. He began with a brief on energy scenario in India and said, "As you know the most important parameter for the development of any country is its per capita energy consumption."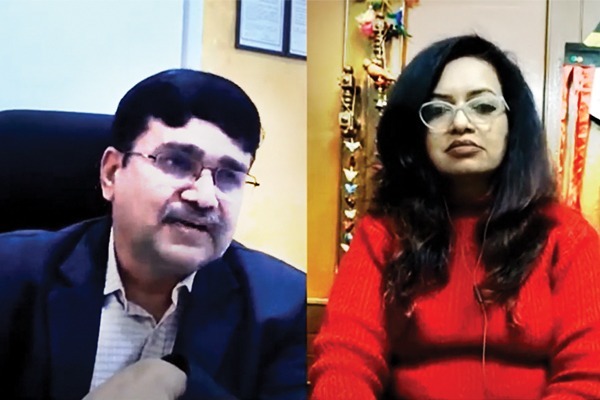 Sharing a brief history of establishment of GAIL India, he said that GAIL was established in 1984 as a zero-flaring project of the Oil and Natural Gas Corporation (ONGC). The major focus of ONGC was drilling the oil and making imports as low as possible back then. The HVJ project, funded by the World Bank, was launched in the same year. This was the first project of GAIL India.
While answering a question on leveraging technology solutions for modernising and optimising operations to improve efficiency, he mentioned that as much as 2500 km long pipeline was laid under the HVJ project. The technologies and machines used were not manufactured in India. These were imported to provide higher operational flexibility and efficiency. One of the most important systems used was Supervisory Control and Data Aquisition (SCADA). It was being leveraged to supervise the complete pipeline and pumping stations. Based upon the parameters of the pipeline hydraulics, it was easy to identify which pumping station should remain working and which one to be shunned. Therefore, it helped in managing resources better and optimised operations.
"We used the world's first transient data manager which was developed by Bentley back in the late 90s. The system was leveraged for managing transient data and regular monitoring of health of the machines," Tripathi said. GAIL India is using several digital tools and technologies today to improve efficiency and operational flexibility as well, he added.
Elaborating on GAIL's perspective and practice of sustainable development, he said that natural gas is one of the clean fuels that could be leveraged to minimise pollution caused by fossil fuels. The trajectory of GAIL India's business is on the rise and it is expanding. Earlier, the company owned only 2500 km of pipeline but today it has over 15000 km. Despite the growth, GAIL is trying to reduce the amount of fuel (natural gas) used to pump gas through the pipelines. Also, their plants operational in the petrochemical sector have not registered any increase in the fuel and water consumption for operations. "On the sustainability front, we have a monitoring mechanism and a policy too. We abide by the policy. Our commitment to sustainable development is very much aligned with that of the nation's commitment," he pointed out.
Also Read: Renewable energy to empower cloud: Manoj Kumar
As per the media forums, in the last five years the thrust on renwables has seen a rise. Whereas, GAIL has been in the renewable energy sector since 2009-10 with establishment of its wind power plant in Kutch region.Moreover, in Jaisalmer the company was one of the firsts to set up a 5 MW solar power plant. At present, GAIL is operating 130 MW of renewable energy plants. In the coming decade, it aims to touch 1 GW of renewable energy production with spending of Rs 5000 crore.