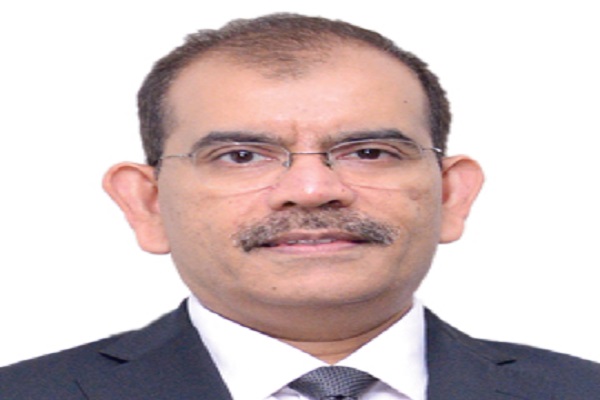 Cloud computing is undoubtedly improving millions of lives as many governments are opting for it to take citizen services to their doorsteps. However, Manoj Kumar, Managing Director and Chief Executive Officer, Ricoh India, in conversation with Vishwas Dass of Elets News Network (ENN), feels that the governments should sensitise people about benefits of the Cloud technology through better utilisation of energy resources. Kumar also backs the idea of using green energy to curtail guzzling of fossil fuels by generators to run Cloud centres
How can Cloud technology be exploited to improve citizen- centric services? Share your ideas about the usefulness of Cloud computing.

The Cloud technology is basically about providing flexible and on-demand scalable computing to the people. The Cloud infrastructure is designed in such a way that we can scale it up and down. It enables pooling and efficient usage of IT resources and thus fetching maximum return on investment to governments and private players. It has a lot of potential to improve G2C service delivery. However, while using the technology, the government must keep certain things in mind: since the Cloud technology is power-intensive, I believe availability of power is absolutely essential for the technology to become a success. In addition, the environment aspect should also be taken care of, as most of the Cloud centres are run on generators and burn a lot of fossil fuel. Import of fuel also affects the foreign exchange reserves. So, it is imperative to spread awareness about use of green energy to run such centres. Security concerns of government departments are also a hindrance in this regard. This, however, has been taken care of by state data centres providing a private Cloud for G2G and G2C requirements. The next wave in Cloud adoption by government is getting on to public Cloud, which is more cost-effective and efficient.
What are the Cloud products/ services that Ricoh offers?
The services which we are offering to our customers are Cloud-based virtual and dedicated servers, co-location services, data backup and archival solutions, hosted and managed mailing solutions and services, disaster recovery solutions, data migration services, and software as a service (SaaS), which also include our flagship product— RicohDocs— which is a workflow application development platform. It is a comprehensive office automation platform that we have used successfully for our customers at a number of places. Besides, we also provide networking solutions, applications, data storage, virtualisation and digitisation services. We have two data centres to provide services to our customers — primary one is in Kolkata and the secondary in New Delhi.
What is the scope of public- private-partnership in the field?
We are offering our services to several government bodies and actively working on opportunities in the government ecosystem to help it leverage the potential of our Cloud services. We are able to offer better solutions to the citizens of India through the government projects that we are associated with. We are also expanding our capacity and trying to reach out to Tier II and III cities.
Security concerns, slow broadband speeds and general resistance to change are some major challenges in adoption of Cloud technology in India. People need to be told that contrary to the common belief, their data is absolutely secure in Cloud
Compared to the global trend, where does India stand in terms of Cloud technology adoption?
If we look at the demographic profile of our country, about 60 to 70 per cent population is less than 30-year old, which makes it a very young population. With the growing use of Internet, the demand for Cloud services is definitely surging. Notably, many major Cloud service providers in the world, like Amazon, Alibaba, Google and Microsoft, among others, have started investing in India, through their data centres. India certainly has an advantage in the form of skilled and competent labour at a lower cost compared to other developed countries.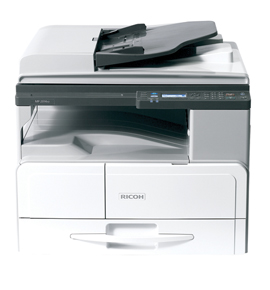 What are the challenges you see in adoption of Cloud technology?
Security concerns, slow broadband speeds and general resistance to change are some major challenges in adoption of Cloud technology in India. That apart, we are dependent on import for several equipment which are used in the Cloud centres and other Cloud-related services. This makes the whole idea of using this technology a costly one. Besides, people need to be told that contrary to the common belief, their data is absolutely secure in Cloud. I am sure the young population of our country would be able to understand it.
You talked about the essentiality of power for the Cloud technology. Are you satisfied with the pace at which the power sector is progressing?
Power situation has definitely improved in India, as compared to what it used to be about, say, a decade back. However, I still feel that a lot more is yet to be done in this regard. If you look at Tier II and III cities, where there is huge need of technology, the power situation is again not good. People are still dependent on generators and other similar devices, as power has no substitute when it comes to running technology. So, it must be ensured that the necessary energy infrastructure is in place. In this regard, it is absolutely necessary that the government makes all-out efforts to promote use of renewable energy sources, like solar and wind power. Here, PPP mode has a huge scope; it can join hands with the government to give a boost to the generation of green energy.
Can you share with us some of the Cloud technology-based deployments that your company has implemented in India?
We have Internet radio channels being run from Ricoh's data centre, apart from e Commerce portals, travel booking sites and services, and data centres for banks. Incidentally, we became the Cloud service provider to a cooperative bank, which is now using Ricoh's data centre for running its operations on day-to-day basis. Besides, educational bodies are also using our Cloud facilities for providing results online. In addition, we have got insurance brokerage firms, 24×7 GPS vehicles tracking system for government vehicles, which is a part of real-time monitoring of their movement.