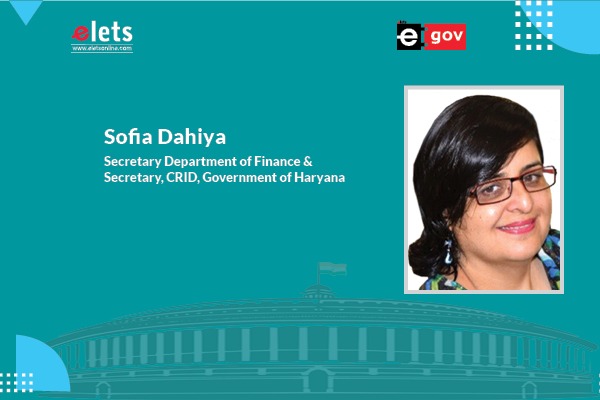 With the rapid digitisation across the country, the Government of Haryana has been proactively working to adopt digital measures to improve service delivery and ease citizen-government engagement. Addressing this, Sofia Dahiya, Secretary Department of Finance & Secretary, CRID, Government of Haryana, spoke at the Elets Digital Governance Summit, Haryana Edition.
In government setup, often digitisation is mixed up with automation of manual processes. The forms, based on a manual approach, were designed in a different way as many aspects were to be checked manually by the person in charge. Whereas, with automated processes, most of these are done by the system. However, this approach of converting manual to digital is not the right way of digitisation.
Sofia Dahiya said, "In governments, we hear about a lot of portals. We are capturing a lot of application processes through these portals every day but how much digitisation has been done at the backend is also a matter of concern. Digitisation is basically capturing data, storing it and using it in a structured manner. Also, it could be referred to as redefining the processes in government offices for ease of doing business." Digitisation should result in ease of business whether it is for citizens, governments or the private sector, she added.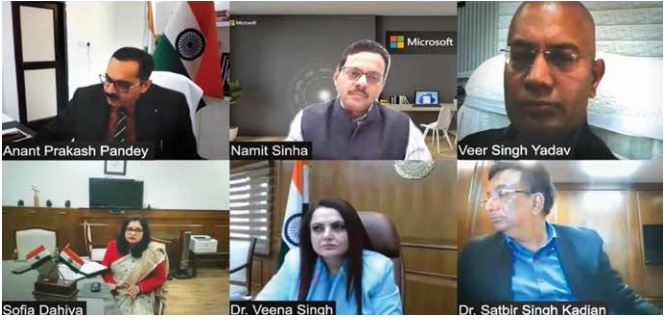 Addressing the paradigm shift that digitisation has brought in Haryana, she highlighted that 'Parivar Pehchan Patra' is one of the biggest digitisation initiatives that the Government of Haryana has taken up. Under this, we are creating a database of all the families residing in Haryana and we will give a unique 8-digit ID to them. We also have a database of individuals which is integrated to create a family ID. The data is captured by self- declaration from citizens. We get the data verified electronically wherever possible and in other cases, we verify the data physically." As of now, the data of around 66 lakh families have been captured which is around 2.6 crore individuals in the state. It is an effort to create a database for a single source of truth, she said.
The objective is that whenever it comes to citizen data there should be a single source of truth that could be leveraged electronically and citizens should not have to go for physical processes of filling up long forms or feeding data recurringly at every government office. So once we have datapoint for all citizens, then the people can apply for any government service without providing their data time and again.
She said, "We are in operation for almost two years now. Therefore, when a citizen has to apply for any government service he/she has to only provide their family ID number and the relevant data is fetched through APIs. The applicant is then screened for eligibility based on the data and provided the service accordingly."
Also Read: Haryana Embraces Technology for Digital Governance, Empowers People
The goal is to give proactive service wherein the citizen does not have to visit government offices asking for the service. Therefore, with the help of data, a citizen's eligibility can be figured out and the relevant service could be delivered to him.
Dahiya cited a few examples wherein the government is proactively working to digitise services. She said, "We are about to start proactive generation of caste certificates. We will further be roping in income certificates, residency certificates, etc. There are certain schemes for which we are about to go proactive like the Pension scheme. For the people who reach 60 years of age, which we could figure out from the data, and are willing to start their pension service, the government will proactively deliver the service to them."
Concluding her note she said, "What we're deriving out of this whole exercise? There is a visionary scheme of Mukhya Mantri Antyodyaa Parivar Yojana wherein we are trying to identify 2 lakh families with the lowest income. The government will be reaching out to these families to figure out what is that they need to improve their income and come out from poverty. Hence, through data and proactive service delivery mechanism, we are trying to ensure that governance is delivered at the doorstep of the people."