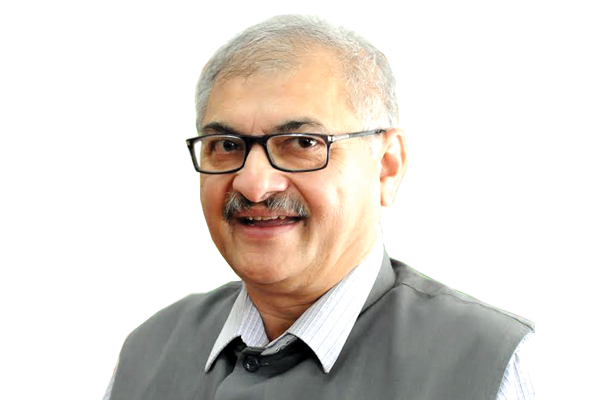 Citizen participation and engagement is the cornerstone of democratic city governance. One of the key indicators of SDG Target 11.3 is the 'proportion of cities with a direct participation structure of civil society in urban planning and management that operate regularly and democratically', writes Chetan Vaidya, former Director, School of Planning and Architecture (SPA) and the National Institute of Urban Affairs (NIUA).
In India, public participation in urban planning has been a practice since the promulgation of town planning and development acts. Such participation however was confined to feedback and objections and citizens could not successfully influence decision making and proposals. Participation has been a buzzword in various local urban plans and projects. Development projects are more focused on implementation whereas planning preparation influences decisions.
In the last few decades, several initiatives were taken to improve public participation in urban development in India. These include legislative, programmatic, and scheme-based efforts to institutionalise participatory processes in planning, implementation, and monitoring. Starting with the 74th Constitutional Amendment Act that formalised city/town administration as a third tier of government and institutionalised mechanisms for participatory and decentralised governance, reforms like the Community Participation Law at the national level, state-level initiatives like the People's Planning Campaign for Decentralised Governance in Kerala, Resident Welfare Associations Scheme in Delhi; Citizen engagement in centrally sponsored schemes like the Smart City Mission and the Swachh Survekshan all constitute notable participatory initiatives and are described in the following section.
Also Read: Young Citizens & The City: Cities from Children's Perspective
The 74th Constitutional Amendment Act:
In India, the Constitution was amended in 1992 through the enactment of the Constitution (74th Amendment) Act (CAA) that gave constitutional recognition to the local governments. Looking back at the CAA, however, the provisions on creation and composition of ward committees, putting in place a planning process driven by the local government under District Planning Committees (DPCs) and Metropolitan Planning Committees (MPCs) and devolving of optional functions yet to materialise.
Community Participation Law (CPL):
The CPL was a mandatory reform under the Jawaharlal Nehru National Urban Renewal Mission (JNNURM) and it refers to making appropriate provisions in the state-level municipal statutes for the establishment of a three/four-tiered structure. It contemplated the creation of another tier of decision-making in the municipality which is below the wardlevel, called the Area Sabha. CPL aimed at:
(a) Strengthening municipal governments by institutionalising citizen participation
(b) Involving citizens in municipal functions like setting priorities, budgeting provisions, exerting pressure for compliance of existing regulations, etc.
States were to either enact a separate CPL or make appropriate amendments to their existing municipal laws. The Area Sabha concept as the fourth tier of municipal governance did not work in practice.
Decentralised Governance in Kerala:
Following the 74th CAA to the Constitution of India, the People's Plan Campaign for decentralised governance was adopted by the Kerala Government in 1996. It also transferred the control of sub-centres and primary healthcare centres to local-self-governments. City Mayors have executive powers and Municipal Corporations are not managed by Municipal Commissioners. Moreover, the federation of women self-help groups (SHGs) under the state-wide Kudumbasree Mission plays an active role in the delivery of various services. Empowered local governments have led to the active participation of citizens in urban planning in the State.
Resident Welfare Associations (RWAs) of Delhi:
RWAs have been playing a very active role in planning and improving the delivery of services in the city. In 2003, Delhi Government introduced a Bhagidari system to create a partnership between civic officials and RWAs. It allowed local citizens, traders and other stakeholders to have regular interactions with urban officials. It did bring the public agencies close to people and helped in the delivery of services. However, urban poor were often kept outside this system and the system mostly benefited the middle and higher-income groups. RWAs are giving given important inputs to the Delhi Development Authority (DDA) in preparing and finalisation of Delhi Master Plan 2041 through online meetings and using the public engagement portal set up for this purpose.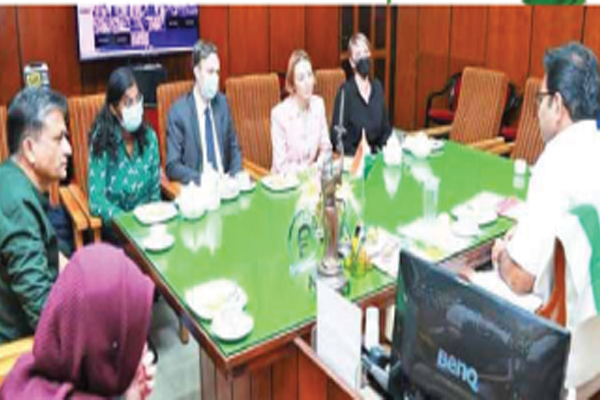 Smart City Mission:
Guidelines for this mission had a mandatory condition of citizen participation in preparing the Smart City Development Plan. Cities created proposals through extensive citizen engagement. Pune developed its vision through active participation for its citizen. The city had a participation of more than 13.5 lakh citizens in the development of Pan city projects and the corresponding figure for the area development plan was 23.3 lakh. Pune city used several methods for citizens participation such as door-to-door form distribution, Ganesh Mandal community group events, city portal, online discussion groups, citizen group engagement, press and social media, distribution of app for self-help groups, competition for crowdsourcing of ideas, etc. The large-scale participation of citizens and use of ICT led to good planning and projects in this mission.
Also Read: Making Cities Safe for Women Through SDG 11.2
Swachh Survekshan (SS):
It is an annual survey of cleanliness, hygiene and sanitation in cities and towns across India. The survey was launched as part of the 'Swachh Bharat' (Clean India) Mission in 2016 and presently it covers about 4,242 urban centres. The objective of the survey is large-scale citizen participation and an ensured continuity in the Clean India campaign. Indore in Madhya Pradesh has been ranked as the cleanest city for the last four years. Citizens of Indore take great pride as the cleanest city for the last four years. Citizens of Indore take great pride as the cleanest city in the country. Local community groups, traders, industry associations, public agencies fully support the Indore Municipal Corporation in maintaining cleanliness in the city. The SS survey has led to the active participation of citizens in the delivery of the urban service.
Demand for Enhanced Participation:
It could be generated through civil society initiatives. The tools at the sub-national level are social audits, community scorecards, citizen report cards and public expenditure tracking and budgeting. The Public Affairs Centre has successfully used some of these initiatives in Bangalore and other cities. At the national level, the appropriate tools include public interest litigation and citizen movement. It is clear that these initiatives have applicability at all levels of government. Though, the impact of these measures is unpredictable and may vary with time. Active participation of citizens can be further enabled and enhanced with the use of Information Communication Technology.
Conclusion
The process of information dissemination and practice in public participation needs to be improved. The learnings from these experiences may be documented, disseminated and mainstreamed in India's urban planning and development process.