The SDG 11.2 focuses on building "safe, affordable, accessible and sustainable transport systems for all". However, for women (and some other excluded groups) the fear of violence in public spaces restricts their movement and access to education, employment, and leisure. It is critical to creating the conditions by which women can move about safely without fear. Research has shown that gender-friendly urban design and transport are key in determining women's access to the city and achieving the SDG target 11.2, writes Kalpana Vishwanath, Director, Safetipin.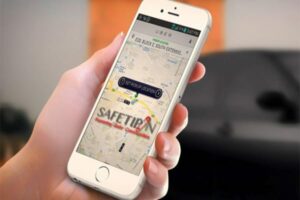 Patriarchal ideologies play a significant role in hindering women's right to the city by devaluing their labour, restricting and controlling their movements. In relation to mobility in India, women are less likely to own a vehicle, have access to a vehicle or even access to resources to use public transport. Secondly, women's trips are often planned differently from men as they tend to carry the burden of managing work of care within households. They may drop a child at school on the way to work or visit the market on their way home. Thirdly in India, women's workforce participation which is already low (31 per cent as per the last census), has dropped even further in the last couple of years. We must recognise that this not only has an impact on women but on the economy as well. The McKinsey Global Institute estimates that India's economic output in 2025 can be higher by as much as 60 per cent if women's participation in the economy were on par with that of men.
Public transport is a public good and needs to be planned and delivered with that spirit. In India, the last census data shows that only five per cent of the urban population have a personal vehicle. Most people in the country use public transport, bicycle or walk to work but there are gender differences. The census 2011 data reports that 84 per cent of women's trips are made by the public, intermediate public and nonmotorised modes of transport. Only four per cent of cyclists in urban India are women.
In addition to public transport, waiting areas such as metro and train stations, bus stops, and IPT stands need to be well lit with well organised last-mile transit. The need for safe and efficient first and last-mile connectivity is critical. Women and girls may reach metro stations and bus stops safely, but unless they can reach their destination safely as well, there will still be restrictions on their mobility.
Other studies also support these findings. A 2018 study with 9,000 women across 11 cities revealed that 59 per cent of women used public transport like buses, trains and on-demand taxis, despite over 80 per cent claiming that they felt somewhat safe using it during the day, but not at night. As per Ola Mobility Institute 2019, the key factor driving public transport use among women was affordability, with around 40 per cent claiming this to be the main reason. Other reasons were coverage, frequency, safety, and comfort.
Several studies by UN Women and Jagori have shown that an extremely high percentage of women face sexual harassment in public spaces and transport. A study across six Indian states conducted by the United Nations Development Fund (UNDF) with the Breakthrough Trust in 2017 highlighted that over 90 per cent of women and girls experience sexual harassment in public spaces, including bus stops and inside buses.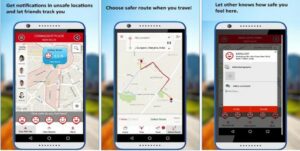 In the monitoring of SDGs at the country level, it is disappointing to see the sole indicator for target 11.2 that is counted is the number of deaths due to road accidents and not the proportion of persons who have access to public transport. A renewed focus on women's access to public transport as well as their presence in the public sphere is crucial to address the gaps. There is a need for bold and innovative thinking to reduce the gender gap in all aspects of social, economic and political life. One innovation that has been used in the past few years is technology as a tool to generate data as well amplify the voices of citizens in policymaking, especially those that have been traditionally underrepresented.
Safetipin is one such tool that has used a technology platform and apps to collect geospatial data and citizen perceptions on safe and inclusive public spaces to address barriers to the mobility of women and other vulnerable groups. My Safetipin is an app where women's perceptions of safety and danger are crowdsourced and shared with urban stakeholders. The data has been used by city and municipal governments to address make physical and social infrastructure more inclusive.
In Delhi, the data helped in identifying over 7000 dark spots which led to a large percentage getting repaired and improved by local authorities. The safety audit data at bus stops and metro stations were used to identify barriers such as poor last-mile options, deserted areas and poor lighting which impacted women's access. The data also helps in prioritising resources. For example, in Gurgaon, lighting data was overlaid with data on areas of high usage especially by women to prioritise which areas to focus on.
Walkability and access to public transport and IPT are another set of parameters that Safetipin measures and advocates for. In several cities including Delhi, Hanoi, Bogota, and Durban, the app has been used by citizens and governments to address last-mile connectivity and safety at bus stops, stations and bicycle tracks. In Durban, the technology platform has supported the Safe Taxi campaign initiated by women's groups through detailed safety audits at waiting spaces.
Much more needs to be done by a range of stakeholders. The pandemic has highlighted the vulnerability faced by women. The need of the hour is to make sure that women's rights and access to the city are not further hampered as we slowly recover from the pandemic. A city is not just the brick and mortar, but the interactions and connections as well as the spaces that people carve out for themselves. Women cannot be left behind in this.
Follow and connect with us on Facebook, Twitter, LinkedIn, Elets video