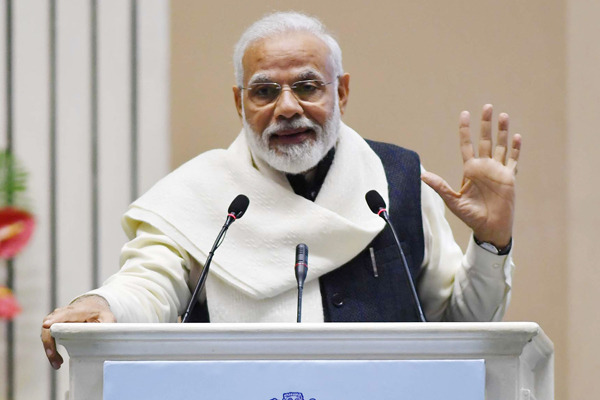 Water management in India has largely remained focussed on supply-side of management since independence. Demand-side management has never remained a focal point of our policy until a few years back. Also, the lack of proper water budgeting has compounded the problem, writes Girraj Goyal, Director, Ministry of Water Resources, Government of India.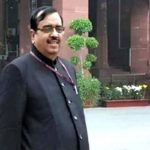 The Supply-side management such as augmenting water storage capacity by way of constructing large dams, managing rivers and other surface water resources etc has occupied centre stage of Indian water policy framework since beginning, whereas the demand side of management such as micro-irrigation, inefficient use of water in cultivation, excessive focus on the production of water-guzzling crops has been ignored causing water stress in several areas of the country. Absence of water budgeting i.e. use of water without thought of availability has compounded the problem. For the first time, the Government of India has focussed on comprehensive water management issue and earlier gap of water policy has been filled through Atal Bhu Jal Yojna.
The launch of Jal Shakti Abhiyan (JSA) in May 2019 gave new impetus to water conservation and management in India. A time-bound water conservation campaign, the JSA focuses on five targeted interventions – water conservation and rainwater harvesting, renovation of traditional and other water bodies, reuse and recharge structures, watershed development and intensive afforestation. Within the umbrella of Jal Shakti Abhiyan, the Government of India embarked on the 'Jal Jeevan' Mission which aims to provide functional household tap connection to every rural household i.e. 'Har Ghar Nal Se Jal' by 2024.
The success of 'Jal Jeevan' mission is inextricably linked to the efficient management of groundwater in India. The country being the largest extractor of groundwater warranted a comprehensive scheme for participatory groundwater management. According to data, the annual replenishable groundwater resources in India (2017) are 432 Billion Cubic Meter (BCM), out of which 393 BCM is the extractable groundwater. The current annual groundwater extraction is 249 BCM, the largest user being the irrigation sector. In the backdrop of such large-scale extraction of groundwater resulting in fast depletion of the precious resource across the country, the idea of a comprehensive scheme for groundwater management germinated resulting in Atal Bhujal Yojana which was launched by Prime Minister Narendra Modi on the birth anniversary of former Prime Minister Atal Bihari Vajpayee specifically aims to address these issues. In this column, some light would be thrown on the structure of the scheme and some of its outstanding features.
At the outset, Atal Bhujal Yojana aims to ensure groundwater sustainability by effective management of the resource through community participation and demand-side management which had been a missing link until now. The priority areas of seven States – Gujarat, Haryana, Karnataka, Madhya Pradesh, Maharashtra, Rajasthan and Uttar Pradesh – were identified on the basis of classifications done by Central Groundwater Board (CGWB) of country's assessment units (blocks, talukas etc.) into safe, semi-critical, critical and over-exploited categories in terms of groundwater resources.
Also Read: Mending Demand & Supply Side Management to Curb Water Crisis : U. P. SINGH
The scheme which will be implemented over a period of five years (2021-25) is expected to benefit nearly 8350 Gram panchayats in 78 districts. Atal Bhujal Yojana, which is 100 percent centrally funded (50 percent as World Bank loan) finds its strength in community-led groundwater management with behavioural change at the helm and is expected to contribute significantly towards the water and food security of the targeted states. The scheme primarily consists of two components: institutional strengthening &capacity building and incentivizing good performers. In the first part, the institutional arrangements will be invigorated for sustainable groundwater management that includes installation of piezometers, rain gauges, digital water level recorders, providing measuring taps for manually recording groundwater levels, providing quality testing kits, establishing lab and data centres and imparting training at state, district, block and panchayat levels and promoting the concept of Water Budgeting at the grassroots level.
The result-oriented approach of Atal Bhujal Yojana rooted in performance-linked incentives is what makes it stand apart from all the previous attempts in the direction of groundwater management. It is the first-of-its-kind Program for Result (PfR) scheme in the groundwater sector in the country. Not only will the achievement of predefined results play a critical role in the disbursement of funds, one of the vital features of the scheme is that better performing gram panchayats will be given more allocations thereby promoting competitive federalism. The scheme is also unique in the sense that it provides a needful platform for the convergence of ongoing central and state scheme promoting the integrated approach, which is pivotal to effective water management. For the first time, Disbursement Linked Indicators (DLIs) have been identified on the basis of which the incentives will be given which includes public disclosure of groundwater data/ information and reports (10 percent of incentive fund), preparation of community-led Water Security Plans (15 percent), public financing through convergence of ongoing schemes (20 percent), adoption of practices for efficient water use (40 percent) and improvement in the rate of declining of groundwater levels (15 percent).
Atal Bhujal Yojana, therefore, looks to ensure groundwater sustainability in the targeted areas by focusing on institutional strengthening and capacity building on one hand and evoking competitiveness at lower tiers of the governments by linking allocation of funds to performance, on the other. By means of both these features, the scheme accords prime importance to behavioural change which is embedded in its implementation structure to promote the judicious use of water.
Atal Bhujal Yojana, therefore, succinctly supplements the 'Jal Jeevan Mission' as it safeguards source sustainability vis-a-vis groundwater to facilitate the interventions being made under the latter. It is certainly a milestone in the direction of effective water management in an integrated manner by promoting concept of water budgeting and demand-side management in the water sector fulfilling the earlier gap ensuring water sustainable future for India.
Girraj Goyal is an IDSE (Indian Defence Service of Engineers) officer of 1987-Batch and he is presently serving as the Director, Ministry of Water Resources. Mr Goyal has been behind water conservation and management of the Ministry and has always been active in bringing in a behavioural change among people for water conservation.