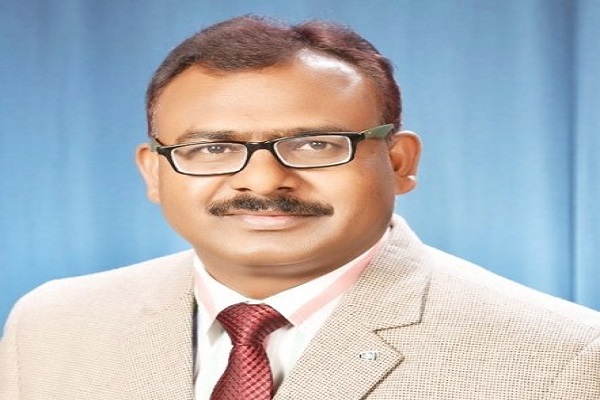 In order to curb the ongoing Coronavirus epidemic, the Uttar Pradesh government has taken many steps. Detailing on the initiatives taken by Shahjahanpur Municipal Corporation in protecting the city from the virus, Santosh Sharma, Commissioner, Shahjahanpur Municipal Corporation, Uttar Pradesh joined in a webinar organized by Elets Technomedia.
Initiatives Taken
Speaking on initiatives, Sharma said, "To curb the Coronavirus pandemic, we have taken many measures in the city. We have focused on cleanliness and sanitized the city many times. We have not left any stone unturned to keep the public places clean and sanitized. We are even sanitizing all the government vehicles and parking places in the city. We have been using big machines and small hand sanitizers."
Further, he said, "The place where Corona patient was found, we have sealed the area and addressed the issues of all 800 households residing in the hotspot. There is no movement in the hotspot and necessary items are being provided on the doorsteps."
"We have even provided handwashing facilities in many public places. All the sanitization workers are provided with PPE kits, gloves, boots, and sanitizers to keep themselves safe from the virus", Sharma added.
Moreover, Sharma said, "To help the poor, we have started two community kitchens which provided 1000 boxes of food daily two times a day. In our district, we have provided direct cash benefits to 3229 people, who were badly affected due to the lockdown. We even provided food to stray animals." Telemedicine services for the public, not only in our district but in nearby areas also was started, he added.
Challenges
On challenges, Sharma said, "Migrant labourers started to pour in around the last week of March. We had provided them with food packets, installed handwashing machines and for them. As soon as we got orders from the government, migrant labourers were contained and all the facilities were provided to them. We are even trying to provide employment to these labourers so that they don't have to go back to big cities for livelihood."
Also Read: Kanpur: Assaying Progress of Industrial City to Smart City
Preparations for Pandemic
While addressing the preparations for the pandemic, Sharma said, "The testing has rapidly surged up. We did a survey in rural areas, to keep a record of migrants. We have ensured that all the migrants' health reports are normal and none of them is showing any symptoms. We have tested many, who have shown some symptoms. There is a helpline centre to deal with the crisis."
Moreover, "We have issued ID cards and passes to our employees so that things can work smoothly during the lockdown", he added. The officials are giving their best to contain the virus, with the support of people in the district.