Water is a precious resource, and India is a country where ineffective management of water has made the country water-stressed. Adding on to the issue, the coronavirus pandemic has worsened the situation as people living in areas of limited or no availability of water feel the pinch amidst a nationwide lockdown, writes Avinash Mishra, Advisor, NITI Aayog.
Today, the global village is struggling with a fatal pandemic affecting over four lakh people in about 160 countries across the globe. Undoubtedly, the spread of coronavirus is dangerous as the death toll is continuously rising, but one should also remember that the world has struggled recently with a number of disasters including bushfires of Australia, the heatwaves of India, typhoons in Japan and floods in China, which also took a heavy toll on lives and caused a huge economic loss. With the changing climate, natural disasters have become more frequent and intense and, therefore, the world needs to be prepared to face this change.
WATER: IN INDIAN SCENARIO
Water is a resource which is vital for the existence and sustenance of mankind. Still, for millions of people water is a cause of constant worry, with limited access or no availability of water. In relevance to such rising disasters and pandemics, the availability of water resources and its management becomes more important and urgent. In India, the rapid population growth and the rate of economic activity have already tressed  the water resources. Presently, we are facing twin problems of supplementing the supply of water during the crises and preparing the country for any such outbreaks in the future. For any of this kind of assessment, we need to understand where we stand right now. About 81 percent of the rural households in India do not have individual piped water supply and about a billion people are living with water scarcity at least for one part of the year. The dependency of our nation on the groundwater is exceedingly high and this can be further grasped by the fact that 85 percent of rural India's drinking water supply is derived from groundwater sources. Along with this, poor water infrastructure adds to the challenge of supplying quality water to households as around 35-40 percent of water gets lost in public supply each day through pipe leaks and bursts.
The capacity to manage waste which is very necessary to control any kind of pandemic is also abysmally poor. India generates approximately 61,948 MLD of sewage against the treatment capacity of 23,277 million litres daily (MLD) which is 37 percent of the wastewater generated only. Moreover, the installed sewage treatment plants either do not run at maximum capacity or do not comply with standards prescribed. Therefore, there is an urgent need that our water management and sewage system infrastructure be strengthened to make them disaster and pandemic proof.
With the launch of 'Jal Jeevan Mission' and 'Swachh Bharat Abhiyan', India has taken a few steps for creating an infrastructure of piped water supply including strengthening of solid and liquid waste management systems. However, there are countries which have invested in water management and created a robust infrastructure to deal with such unforeseen events. Some insights from such countries can help the country to learn and practice corrective measures while building a nation more disaster and pandemic ready.
 EFFECTIVE WATER MANAGEMENT: LESSONS FROM ABROAD
India, as a country, has a large water resource base including surface water bodies and groundwater resources. To ensure the sustainability of water resources while augmenting the sources of water supply and managing the demand for water is the need of the hour.
SINGAPORE'S STUNNING WATER CONSERVATION SYSTEM: A LIGHTHOUSE
Singapore's diversified sources of water commonly known as 'Four National Taps' is an ideal practice for India, collecting every drop of water in the local catchment, importing water from a neighbouring country, reclaiming and reusing wastewater and desalinating seawater.
KOREA'S COLOSSAL WATER MANAGEMENT: AN EXEMPLARY APPROACH
Furthermore, the gradual transformation of the water sector in the Republic of Korea is another scintillating and remarkable learning which can be implemented in the country. Korea with only 18 per cent piped water connections in 1972 managed to provide 24×7 piped water supply to all households today with complete wastewater treatment, establishing purification centres and 24×7 real-time monitoring of water from the source to faucets through Seoul Water-Now System. Not to mention but the Republic of Korea was one such country which contained the spread of coronavirus in its early stages. There is no proven link to the fact that the robust water management system can have an impact on the spread of the pandemic. However, the need to wash hands frequently during a pandemic relies on robust infrastructure with uninterrupted water availability and the routine of sanitation and hygiene.
BRILLIANCE OF BRITISH IN WATER METERING: A LESSON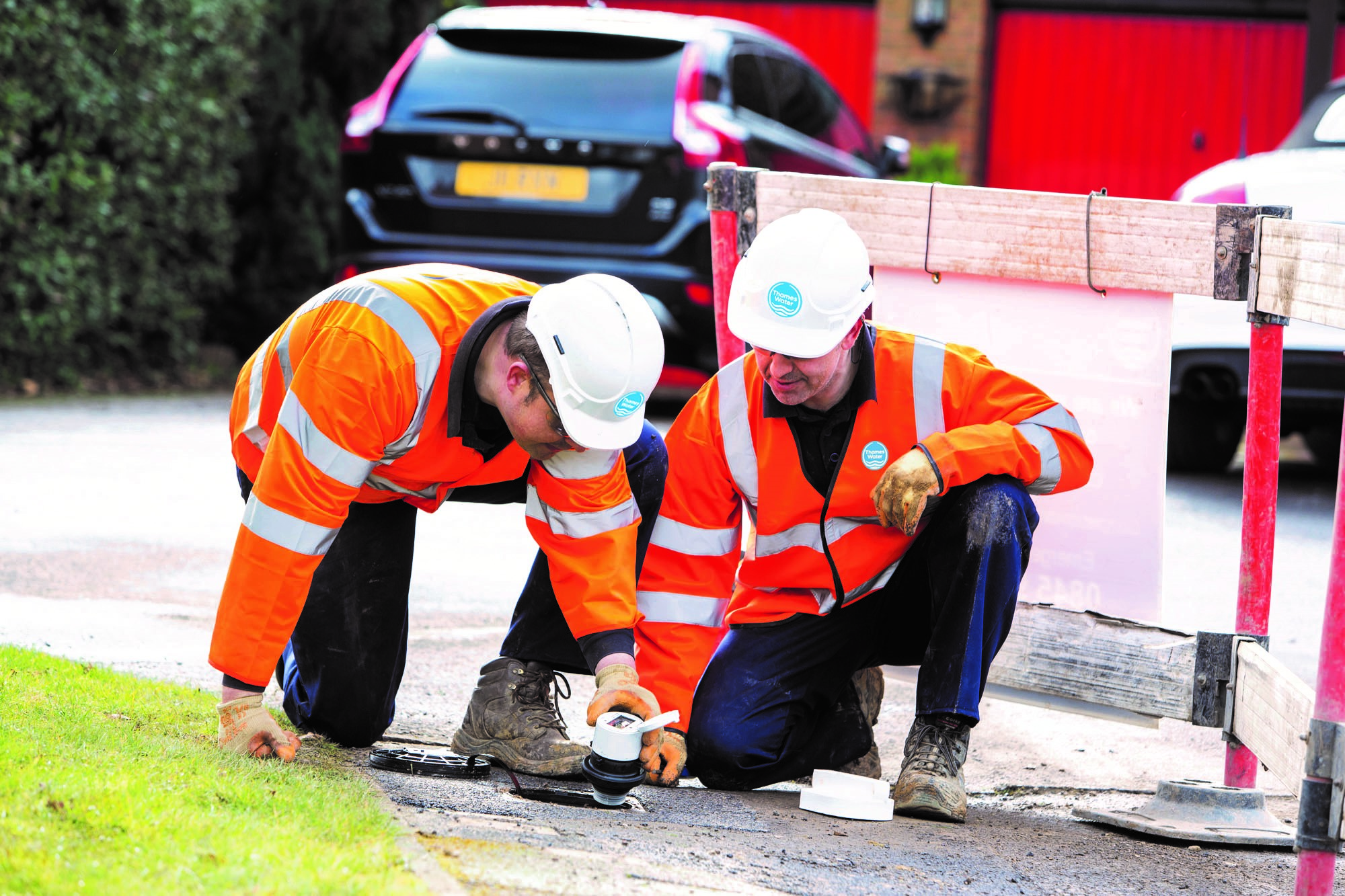 As a long term measure to make the country water secure, we have to create a balance between water supply and demand by curbing extra demand and supplementing supply. Water Metering can act as a tool to curtail the wastage of water. We can learn from the UK which is a world leader in water metering technology that enhances the way their residents can adjust their water usage using online databases. These smart meters give citizens an inside look at how their water is being used and how much water is utilised. This allows households to understand where their water consumption is used the most and alerts them if there are any substantial increases which could signal a leak or other problem. The UK also provides incentives for homeowners to install water-saving technologies and smart water appliances to promote overall water conservation and efficiency in uses.
THE WAY FORWARD
The water distribution losses are important, yet underestimated when counted as a threat in a water-scarce country. Indian utilities face huge distribution losses on account of leakages, unauthorised connections; billing and collection inefficiencies. Reducing non-revenue water (NRW) losses have considerable benefits from efficient management of water resources to revenue-generating water utilities. The city of Al Ain in the Emirates of Abu Dhabi (United Arab Emirates) has managed to reduce its NRW levels from as high as 45 percent to 10 percent within one year with the help of technological interventions including real-time hydraulic modelling, automated water balance calculations, installation of flow and pressure monitoring instruments and noise loggers for automatic leakage detection. One may argue that these technological interventions are time ahead for Indian utilities but the successful cases of Hubli-Dharwad Municipal Corporation in Karnataka and Jamshedpur Utilities and Services Company (JUSCO) in Jamshedpur has proved that Indian utilities can also deploy certain technical measures to reduce distribution losses from 50 percent to 7 percent and 36 percent to 10 percent respectively. Moreover, hand-holding services have been available from the International authorities like International Water Association which has identified four basic leakage management activities which can be undertaken by water utilities to reduce distribution losses, namely – pressure management; active leakage control; speed and quality of repairs and pipe asset management; maintenance and renewal.
Apart from this, we have to amplify our capacity to treat and reuse the wastewater. There is a need to bring focus on the treatment of pharmaceutical residues in wastewater treatment and strengthen the monitoring of wastewater from medical facilities in an effort to address the spread of the deadly coronavirus. It is important that such water is disposed of in drains connected to a sewer or a septic system in soakaway pits only.
Besides this, in order to avoid any eventual environmental accident or a secondary disaster, we have to monitor the state of the environment closely and make a timely assessment of any potential impact. This kind of pandemic has challenged the existing system of water supply and management in our country but again it has also given us the reality check and time to think about the changes which we need in our policies, infrastructures and overall framework
Follow and connect with us on Facebook, Twitter, LinkedIn, Elets video