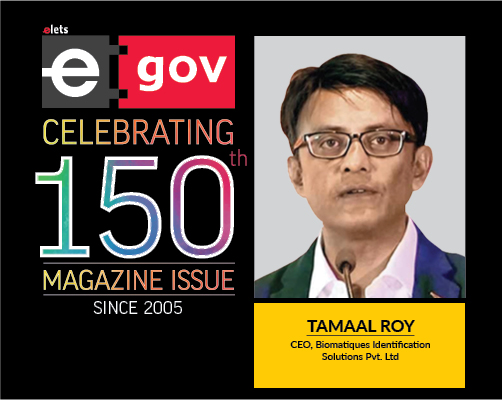 E-Governance relates to safeguarding the legal rights of all citizens, an equally important aspect is concerned with ensuring equitable access to public services and the benefits of economic growth to all.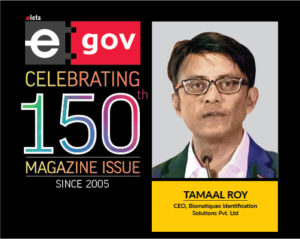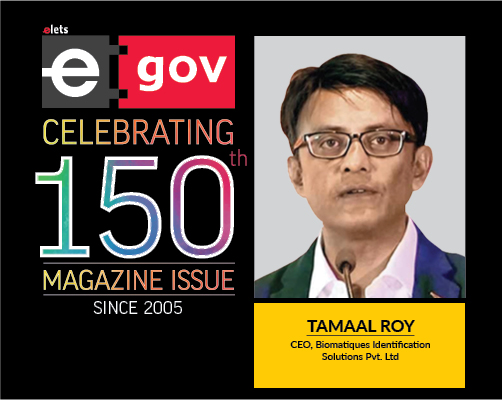 It also ensures government to be transparent in its dealings, accountable for its activities and faster in its responses as part of good governance. However, this would require the government to change itself – its security processes, its outlook, laws, rules and regulations and also its way of interacting with the citizens.
Most primarily it is important to have a strong security system in order to function smoothly. Today, many government departments have started using information and communications technology to automate their works because of ease of access to computer technology and the numerous developments in the field of information and communications technology.
There has also been an increased efficiency in the functioning of the government services because of digitalisation of services like ration cards, income certificates, building licences, Passport/VISA, Pensions, Road Transport, Property Registration, Railway services, land records, and income tax payments etc. and the use of biometrics which has made life convenient, efficient and transparent for citizen.
The latest digital India initiative, which is being coordinated and implemented by the Department of Electronics and IT, aims at transforming the country through leveraging information and communication technologies in every sphere of economy requires a lot of cyber security measures in order to be implemented.
Currently, with the use of biometrics like fingerprint scanner there are loopholes due to which the identity of a citizen is compromised. Technology plays a critical role in enhancing security at all levels.
Various government sectors in India provide public services and welfare schemes for the benefit of people in the society. Iris recognition is increasingly employed for large scale applications, especially in the government supported projects.
Like Aadhaar initiative which was taken by the government, IRIS recognition can be used in the pension as well as in PDS. By doing so it can be rest assured that the right person is getting the welfare benefits with this beneficiary authentication method.
Aadhaar card has always been a hot topic in the country and it has become hotter now because of the central government's recent decision to link all bank accounts with it. An Aadhaar-based identification initiative of the government is increasingly changing the security system infrastructure E-Governance applications have humungous scope for the iris technology. Aadhaar UID is becoming the tool for identity verification when it comes to beneficiary authentication.
In E-Governance, G2C relation includes the services provided by the Government to the Citizens. These services include the public utility services i.e. Telecommunication, Transportation, Post, Medical facilities, Electricity, Education and also some of the democratic services relating to the citizenship such as Certification, Registration, Licensing, Taxation, Passports, ID Cards etc. Therefore, citizen authentication in E-Governance application in G2C, C2G, G2G, G2B relationship is imperative in controlling misuse and freezing loopholes.
For example in India, nearly 70 per cent population is into agriculture and other manual activities. Fingerprints of farmers and manual labourers tend to get worn out over a period of time.
Thus, establishing identity and accountability can become a challenge. Iris on the other hand remains intact throughout the life of an individual. The human retina is a thin tissue composed of neural cells that is located in the posterior portion of the eye.
Because of the complex structure of the capillaries that supply the retina with blood, each person's retina is unique.The application of the product is in the field of administration rather e-governance to be precise.
It can become very useful tool in the expert hands of law enforcement, vigilance, security and allied agencies. Security solutions of the highest standards should not be a matter of luxury. Instead it should be treated as a necessity
The Government of India has adopted Iris technology in the UID programme and become the largest biometric data holder in the world.
After UID programme, the State Government is the next major vertical to adopt Iris technology on large scale for beneficiary authentication in various welfare schemes and BFSI vertical is also in the line of adoption for eKYC. Pension process, PDS, MNREGA, logistics, Airport, Reality, Government, micro ATMs etc.
For e-governance initiatives to be truly successful government support at the highest-level is required and next application of biometrics, cyber security etc should be upgraded only then there can be a smooth functioning of e-governance among citizens.
By Tamaal Roy, CEO, Biomatiques Identification Solutions Pvt. Ltd