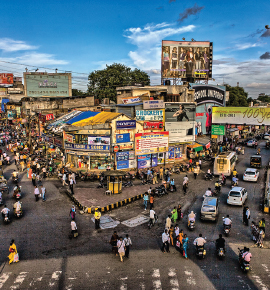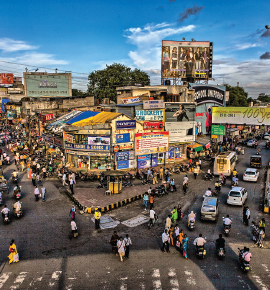 With Nagpur evolving as the country's topmost smart city in barely five months, outmaneuvering all other cities in the best implementation of smart city plan, Sandeep Datta of Elets News Network (ENN) tries to decipher this tremendous success.
Widely known as the Orange City, Nagpur has been identified as one of the best Indian cities in terms of liveability, public transport, green cover, and healthcare as well.
Following a recent stock-taking exercise conducted by the Urban Development Ministry, Nagpur, though chosen as a smart city in September 2016, has managed to achieve the best investment conversion ratio (ICR). The ICR indicates the extent of conversion of approved Smart City plans into investments through ground-level implementation.
Nagpur, which has overtaken 33 cities, reported an impressive performance with an ICR of 249 per cent having lined up an investment of Rs 2,500 crore, as against the Rs 1,002 crore investment proposed in the approved smart city plan for the city, with additional resource mobilisation from different sources.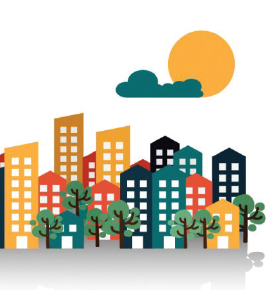 Understanding Smart City
Smart City is a city which is committed to use ICT, and a model of higher quality infrastructures that improve the quality of citizens' life while reducing public expenditure. With urbanisation occurring at a fast pace, there's need for our cities to be developed accordingly as 'Smart Cities'.
Making a difference – the Nagpur way
While striving to realise Prime Minister Narendra Modi's favourite Smart Cities dream, the Nagpur Municipal Corporation (NMC) has evolved and applied various key strategies. Safe and Smart Nagpur is one such project. In this, representatives of the NMC visited the public in person and ensured actual concerns and requirements could be understood. It led to the observation that majority of the people desired the city should be developed as a safe, clean, and green city.
It meant Smart Cities must entail quality-based services reaching people's door steps in a more efficient and IT-enabled way.
Such an understanding has enabled providing facilities much faster, process-oriented way. Besides, the IT-centric services empower citizens to receive all government services, without physically visiting any government offices.
The city authorities, despite all their efforts and strategies, don't hesitate in taking away the credit the people of Nagpur deserve in realising a big dream with a ready-to-change mindset. It has been felt that availability of internet and public's access to technology world from the comfort of their homes can actually facilitate the public getting access to several IT-enabled government and nongovernment services.
Bandwidth in a Smart City
Considered vital for the growth and development of a Smart City is bandwidth of infrastructure, the city also began thinking to have its own infrastructural system. It aimed at providing a better experience leading to launching and working on several pan-city initiatives.
For instance, Nagpur is set to introduce a multi-utility kiosk, whose main utility is that it will be a ticket vending for the public transport system and top-up mobility smart cards and others.
Some Special NMC initiatives – App for Public Transportation
An app has been launched by the civic body which helps in ascertaining the accurate time of arrival of public buses and even knowing the availability of seats along with the route the bus will take. Smart Solid Management system A smart solid waste management has been put in place, under which vehicles meant to collect garbage from door step are fixed with Global Positioning System (GPS) for online tracking.
Smart Solid Management system
A smart solid waste management has been put in place, under which vehicles meant to collect garbage from door step are fixed with Global Positioning System (GPS) for online tracking.
Adaptive Traffic Control 
Under this, it is being planned to give priority to the buses, which can check violations like jumping of signals, illegal parking etc.
Transportation System 
To improve the public bus-based transportation system, NMC has procured 240 buses, leading to an increase of 3 per cent in the number of passengers travelling by public buses.
"We have a strong water supply system and we are moving towards 24/7 water supply in the city. We have a persistent problem of sewerage in the city which we are trying to address by improving the infrastructure." – Shravan Hardikar Commissioner, Nagpur Municipal Corporation, told ENN.
Water availability in the city and reduction in water wastage/NRW
An inclusive 24/7 water supply pilot project, covering 11,000 connections (1.75 lakh population) demonstrated reduction of non-revenue water (NRW) from 53 per cent in 2007 to 28 per cent in 2015. Today about 4 lakh people, including a huge number of slum dwellers, are supplied water 24/7.
Safety/Security scenario in the city
Three dedicated helplines for women, senior citizens and children have been opened. Number of respondents has also risen from 10 to 20 on each helpline. Also, five major traffic junctions have been covered under CCTV surveillance. GPS-based police vehicle tracking has also been initiated.
EQUI-CITY
Some facts about ongoing Smart City Projects and e governance projects of Nagpur
Nagpur has been also chosen as the first project city under the Equi-City project in India. Realising the growing importance of urban local governance through participatory processes in the country, All India Institute of Local Self Government along with the Nagpur Municipal Corporation (NMC) and other partners are implementing Equi-City project funded by the European Union here.

It makes an interesting study to observe what key factors in Nagpur have contributed or paving for the big change.

Nearly entire infrastructure of housing or office is powered by rooftop solar without power back up which works on the net-metering policy. Efforts are on to transform the power back-ups into energy saving format– meaning LED lights will replace all lamps and tubelights.

Efforts are also on to focus on setting up rooftop solar packs in all public establishments in the city. It's hoped about 27 mega watt of energy will be generated in Nagpur from public buildings.

The city's civic body – Nagpur Municipal Corporation — is also mulling the idea of building a solar power plant. It has plans for establishing lowcarbon mobility plants as well.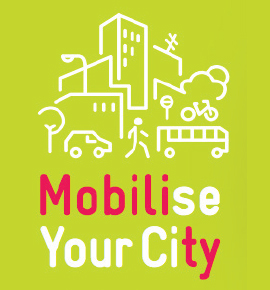 Nagpur has also joined a European-Indian initiative — Mobilise Your City supported by the French government via Kodatu, a non-governmental organisation which will facilitate the civic body to introduce in future low carbon electric buses. These buses will be solar-charged.
Nagpur Municipal Corporation at a Glance!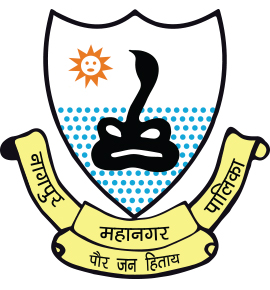 The council for Nagpur was established in 1864. During that time, the area under the jurisdiction of the Nagpur Municipal Council was 15.5 sq. km and the population was 82,000.

The duties entrusted to the Nagpur Municipal Council were to maintain cleanliness and arrange for street lights and water supply with government assistance. In 1922, the Central Provinces & Berar Municipalities Act was framed for the proper functioning of the Municipal Council.

As can be observed from precedence of Smart cities around the globe like Amsterdam, Copenhagen, Tel Aviv, Shanghai etc, the common parameter in each of the models is active citizen participation. In fact, the first step towards crafting a smart city is necessarily an intensive Citizen Engagement Program (CEP). Nagpur, with immense potential to explode as a true Smart City has also began to gear up for this process. It is today one of few cities, identified by Central Government to have a makeover. Nagpur Municipal Corporation (NMC) as a Principal city planner has been bestowed upon the responsibility to identify the new development layers and align them with a holistic plan.

As a first step towards this, NMC has decided to involve the citizens in the whole programme right from first day. It has launched an initiative under the name of "My City – Smart City ", believing that creative ideas can come up from any quarter of the citizens.