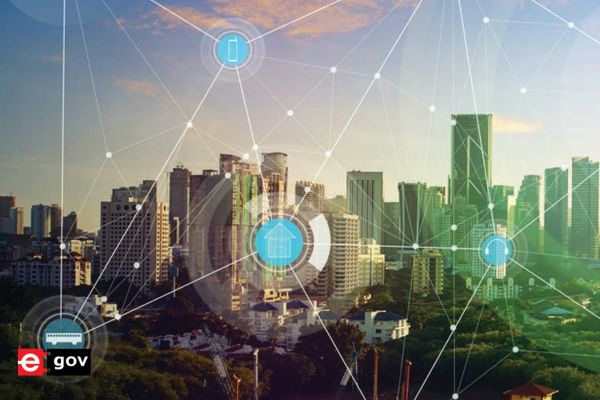 Cities have always been centres and drivers of economic growth and have continuously gained greater significance in the wake of past industrial revolutions. The present digital revolution has led to another lifestyle shift as technology is now capable of integrating the physical, digital, and human realms to create positive change.
This digital transformation has, therefore, been a prominent priority in India's G20 Presidency. Given that cities contribute to more than 80 percent of the global GDP (World Bank, 2023), the strategic utilisation of digital technologies in urban management can drive sustainable growth and foster innovation. Similarly, "Catalyzing Digital Urban Futures" was identified as a priority under Urban 20 (U20), one of the engagement groups under G20. The city forum recognized that it is essential to address common governance challenges, placing particular emphasis on bridging the digital divide and the advancement of knowledge societies.
The term "digital future" refers to the ever-evolving landscape of technology and its impact on various aspects of our lives. It encompasses the ongoing advancements in digital technologies, such as Artificial Intelligence, Internet of Things, Augmented Reality, and more. However, the local manifestations of these technologies may vary depending on contexts, choices of technology, aspects of inclusion, technological advancements, and societal changes. In the urban context, 'Digital Urban Futures' define future trajectories and potential outcomes of the application of digital technologies and innovations in urban development as cities become more connected and smarter.
Digital Urban Futures hold the potential to transform cities into more efficient, livable, and sustainable environments. By embracing digital technologies, data-driven approaches, citizen engagement, and innovation, cities can tackle urban challenges, formulate action plans, improve the quality of life, thereby creating vibrant and resilient urban communities. Cities operate as intricate ecosystems characterised by numerous interdependencies. These interdependencies make cities susceptible to challenges and risks when undertaking transformative initiatives, such as the digitalization of urban systems and services. It is essential to be cognizant of the challenges and negative externalities that would arise from the application of new processes.
At the local level, challenges arise when centrally planned services and infrastructure engage with the needs of constituents. These differences between planned services and unplanned needs result in barriers to adoption. These challenges are not limited to urban environments but extend across geographies and sectors and occur when economically, infrastructurally, and digitally mature entities or systems are intertwined with those that have not yet reached the same level of developmental maturity. Many of these issues are also entrenched in the design of the existing institutional and governance structures, which are unsuitable for quick adaptation to a digital mode of functioning. Thus, to achieve systematic and phased digitalization at the city level, it is essential that national and
sub-national policies are aligned with local needs.
Leveraging digital technologies for sustainable and inclusive urban development requires a comprehensive understanding of the inherent challenges. Hence, it's important to educate both decision-makers and citizens about how people and institutions interact with technology. This will help in making important decisions about building and using digital infrastructure, choosing appropriate technologies, setting development priorities, and establishing governance mechanisms to manage risk.
A crucial step in addressing these challenges involves gaining the support and cooperation of multiple stakeholders, especially through collaboration between the government and the private sector. This partnership plays a pivotal role in achieving successful digitalization. Private sector entities excel in swiftly commercialising and implementing technologies, while governments at various levels can provide effective regulations and funding to advance critical technologies.
The thoughtful deployment of technology is key to its meaningful impact. This collaborative approach fosters innovation and ensures sustainable digital transformation.
As urbanisation continues rapidly, cities face the dual challenges of meeting the aspirations and demands of their citizens while ensuring a sustainable future. Technology has always played a transformative role in society, and presently, digital technology is revolutionising the way people live their lives. This article recommends placing the digital imperative at the centre of city governance to leverage this transformative potential. The concept of "smart cities" emphasises digital innovation for sustainable urban development. Integrated city operations, made possible by interconnected systems and data-driven platforms, promote seamless connectivity. This effectively turns cities into networks that encourage learning, innovation, and enhance the quality of life for residents. Additionally, it simplifies the process of doing business, making it more convenient and efficient for both residents and entrepreneurs.
While digital urban futures offer tremendous potential, there are barriers to overcome. It is imperative to address connectivity gaps, establish effective data management and governance frameworks, strengthen cybersecurity measures, tackle the "infodemic," bridge the digital divide, address institutional barriers, and uphold digital human rights. These barriers require strategic planning, policy reforms, and concerted efforts to ensure equitable and inclusive digital transformation. As cities build effective digital ecosystems, it is equally essential to increase their risk appetite to experiment with emerging technologies and adopt open-source technologies. Moreover, cities have to foster a culture of continuous skill development, learning, and adaptation to thrive in the Digital Era.
Also Read | Reimagining the Role of Libraries in a Digital World
Digitalization, if employed intelligently, can potentially become the most vital catalyst for equitable, sustainable, and holistic development. It makes systems and services more efficient and allows for a reduction in the consumption of resources, saving time and money, and enables predictive planning and preparedness. This efficiency and flexibility will only become more necessary as cities seek resilient growth as they adapt to a rapidly changing world.
Note: Summary extracted from the Urban 20 White Paper on Catalysing Digital Urban Futures, National Institute of Urban Affairs- Urban 20 Technical Secretariat
"Exciting news! Elets eGov is now on WhatsApp Channels 🚀 Subscribe today by clicking the link and stay updated with the latest insights!"
Click here!