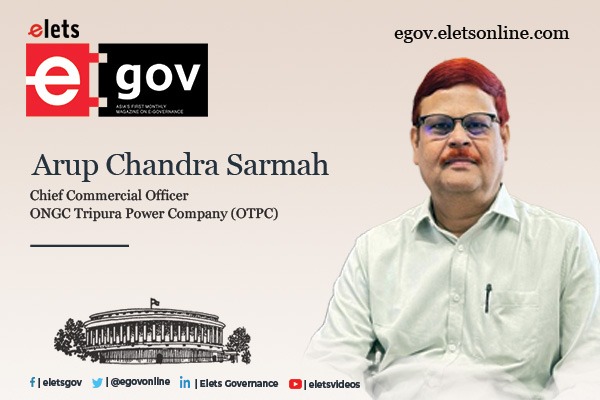 The announcement by India that it intends to achieve net zero emissions by 2070 and to meet 50% of its electricity needs from renewable sources by 2030 marks a watershed point in the global effort to combat climate change. India is setting the bar for a novel approach to economic growth that might sidestep the carbon-intensive strategies many nations have previously adopted and serve as a model for other emerging markets.
The extent of the change in India is astounding. Over the past 20 years, it has experienced some of the highest economic development in the world, pulling millions of people out of poverty. India builds a metropolis the size of London every year, increasing its urban population and necessitating extensive development of new structures, industry, and transportation systems. Per capita consumption of electricity is still about one tenth of a developed country like the USA and this provides a scope for humongous growth. India's size and enormous growth potential mean that, in the future decades, its energy demand is expected to increase more than that of any other nation.
As a large developing economy with over 1.4 billion people, India's climate adaptation and mitigation ambitions are not just transformational for India but for the entire planet. India is leading the world and has set ambitious goals including the installation of 500 gigawatts of renewable energy capacity, a 45% reduction in the economy's emissions intensity and a billion ton CO2 reduction. There is a significant economic opportunity in the switch to renewable energy. India is ideally positioned to dominate the global market for green hydrogen and renewable batteries. To achieve this by 2070, India's energy economy will require an average investment of $160 billion annually to achieve net zero emissions. That is three times the current levels of investment. So rest assured, the future for all youngsters in the power sector is going to be quite wonderful.
India is the 3rd largest energy consuming country in the world. India stands 4th globally in Renewable Energy Installed Capacity (including Large Hydro), 4th in Wind Power capacity & 4th in Solar Power capacity (as per REN21 Renewables 2022 Global Status Report). Solar and wind have been driving the renewable energy growth and dominated India's power generation capacity growth in 2022, accounting for 92% of total capacity additions. Coal accounted for only 5%. Indian Solar capacity additions in one year are comparable to the United Kingdom's total solar fleet in 2021. India has demonstrated to the world that rapid deployment of solar and wind is not only possible, but also already happening. As the country presides over the G20 presidency this year, India is well-positioned to take climate leadership as a prime example on the possibilities of enabling clean power generation by unleashing solar and wind power.
Solar and Wind though prime movers of the renewable growth engine are prone to challenges like Variability, Uncertainty, Location Specificity, Non-Synchronous generation and Low Capacity factors. New growth avenues never work in isolation and bring changes to the complete markets and associated services. Integrating Solar and Wind requires Improved planning and coordination, Flexible rules and markets, Flexible demand and storage, Flexible conventional generation and Interconnected transmission networks. India is already witnessing all of the above with ever changing regulations and framework by the CERC and Government of India.
Such challenges also give way to growth of other support systems like BESS which is crucial to maintain the sound functioning of the Indian grid. Smart energy consumption, cost-cutting, resilience, resource-saving, environmental efficiency—are just some of the benefits offered by a battery energy storage system (BESS). Indian planning agencies like CEA too have predicted that large scale renewable integration necessitates associated growth of BESS for energy time arbitrage shift, maximum utilization of solar generation, ancillary services, frequency control and for efficient load management during peak hours. The growth, efficacy and utility of BESS systems is evident by large scale investments by USA (82 GWh existing and 86 GWh upcoming), European Union (100 GWh existing and 283 GWh upcoming) and China (136 GWh and 530 GWh upcoming).
Also Read | MEDA driving renewable energy usage in Maharashtra
BESS is one area that will see a lot of action in the times to come. India is fast catching up with 4000 MWh of BESS under the Tendering Process. OTPC has also taken a step in this direction by partnering and signing MoU with APDCL to set up 250MW/500MWh of BESS in Assam state at multiple locations. We aim to grow our renewable footprint further in alignment with the goals of the Government of India and wish to contribute to the growth of the North East Region of India which has immense untapped potential.
Views expressed by – Arup Chandra Sarmah, Chief Commercial Officer, ONGC Tripura Power Company (OTPC).
"Exciting news! Elets eGov is now on WhatsApp Channels 🚀 Subscribe today by clicking the link and stay updated with the latest insights!"
Click here!