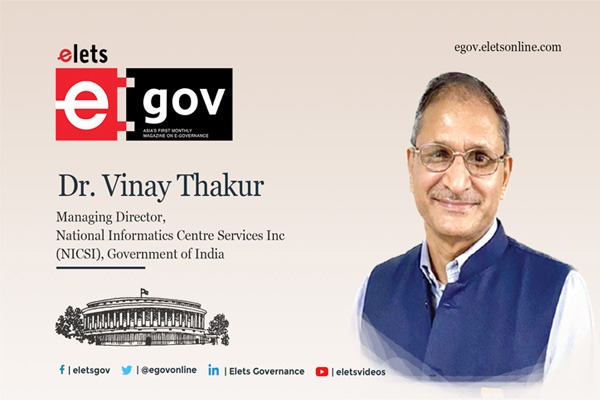 Talking about the Digital India programme, which was started in 2014, Dr. Vinay Thakur, Managing Director, National Informatics Centre Services Inc (NICSI), Government of India said the technology was very central to enable changes. "We started with programs related to infrastructure, starting from the Bharat Net project, which is being implemented. The entire project is on PPP mode, where the private players come in through the tendering process and lay the fibres and then take the network to the relevant locations in the Gram Panchayats," he said.
Highlighting about the aim of the PM Disha program, he said, "We started the PM Disha program in order to bring digital literacy in rural areas and six crore families, one person each, has been brought under that gamit and they are being trained on digital technology and digital literacy." Another program which he talked about was citizen engagement and participation through MyGov.
"The ultimate aim is to have a strong, secure and sustainable digital economy. We have planned that by 2024, we are going to achieve one trillion digital economy in the country," Dr Thakur said.
Emphasising the areas of work, he said, "We are working in the area of digital platforms where we can provide all the services related to agriculture, education, and health together and then provide personalised services. We want to see that we can achieve aggressive growth in future skills, emerging technologies and then prepare the country for the next generation of infrastructure and network."
"These are few of the areas where we are trying to take the vision of Digital India forward," he concluded.