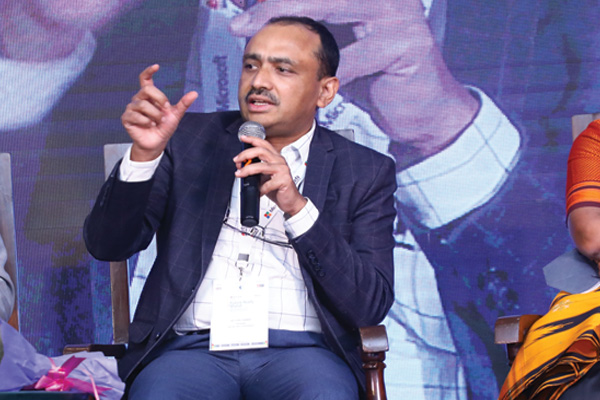 Highlighting the role of technology, Dr. Sunil Panwar, Chief Executive Officer, Centre for e-Governance, Government of Karnataka said that Karnataka has been a forerunner in leading India's technological journey. "If you see the journey, it started just as governance, then active governance, then proactive governance, and now predictive governance which is per se, not a new concept. It was started long back as it has its genesis found in the Nadu's era," he said.
He further said that by leveraging technology, Karnataka has reached a stage where it is now ready for an entitlement-based system using its Kutumba app. "Private sector has played a tremendous role in bringing innovative technology and greater collaboration between government and the private sector is very crucial," he said.
Giving an example of the effective use of technology he said, "Karnataka Chief Minister Basavaraj Bommai started Raita Vidya Nidhi- a scholarship scheme for the deprived students of rural Karnataka, and within 10 days of using technology, the government knew exactly who the real beneficiaries were. This technological journey has been a success because of the intermarriage between domain and technology," he concluded.