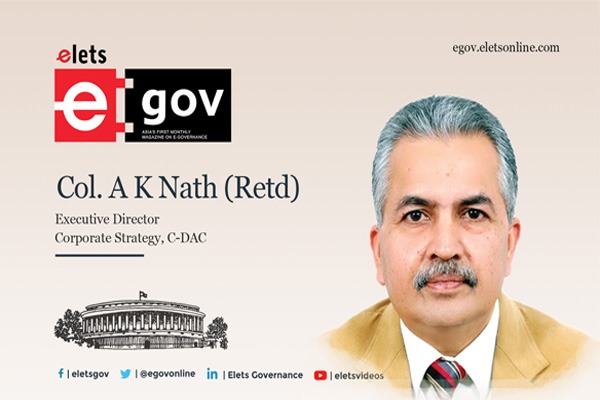 Highlighting adaptability of technology in the government departments, Col. A K Nath (Retd), Executive Director – Corporate Strategy, C-DAC, said when the government's digital mission started, C-DAC contributed by way of giving the messaging middlewares, called the National Service Delivery Gateway, the state level Service Delivery Gateway and the mobile service delivery gateways. "It connected the citizens with a secure and seamless connector to the various government services, so this was really a revolution which brought the government services to the citizens directly," he said.
Nath opined that there is a move towards the use of supercomputers and AI. He said that C-DAC, spearheading the National SuperComputing Mission, has already developed some applications which are going to help the citizens in due course of time. "We have developed a very good model for flood forecasting and flood prediction for the Mahanadi Basin. We will roll out a similar model for other river basins as well. There is another ambitious application developed for urban air, weather and flood modelling which will be rolled out for the smart cities," he said.
Talking about web-based telemedicine solution 'eSanjeevani', he said, "In COVID, eSanjeevani had a lot of use for the citizens sitting at home. They could talk to the doctors and take consultations online. Over five crore consultations have already happened on this platform."
Also Read | e-Governance bridging gap between government and citizens
He then talked about similar services 'e-Hastakshar' and 'e-Pramaan'. e-Hastakshar offers an online platform to citizens for instant signing of their documents, securely, in a legally acceptable form. C-DAC through its e-Hastakshar initiative enables citizens with valid Aadhaar ID and registered mobile number to carryout digital signing of their documents online. Whereas, e-Pramaan is a national e-Authentication service providing a simple, convenient and secure way for the users to access government services via internet/mobile as well as for the government to assess the authenticity of the users.