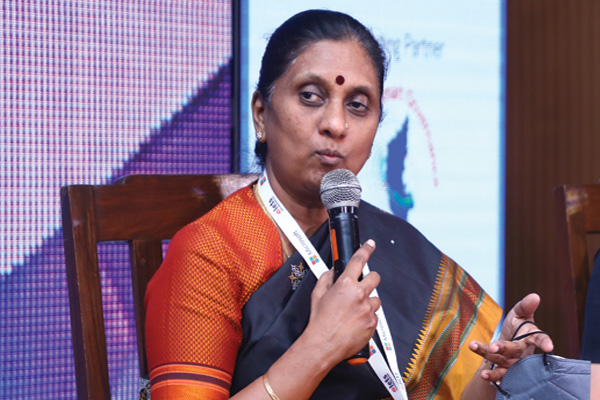 Effective coordination and collaboration between various departments of the Central as well as of the state governments or between various states are imperative to make governance and administration smooth and efficient in the economy. "No department cannot work in a standalone mode. There has to be effective collaboration and cooperation amongst other departments," said Dr. Mamatha B.R., Inspector General, Department of Stamps And Registration, Government of Karnataka.
"My department is in charge of transactions. Anything that comes before us gets thoroughly scrutinised. The materials normally come from other departments viz., the Revenue department or Urban development department, etc," she added.
She further said that Karnataka, in 2003-04, started the Kaveri scheme, through which the registration process was made online and now their focus has been on integrating the process of all other departments. "We are working on Kaveri 2 to further streamline the integration to enhance the synergy amongst the various departments," she said.
Giving examples of integration she said, "If someone sells a property, through our application like BHOOMI or BBMP, we can track their past transactions and digitally establish who the real owner is. After authenticity is established, we send it to BBMP or any other municipality for the next mutation because the owner has to get another ownership document in his name. Thereafter, that is further pushed to get services like electricity or water. So, the kind of collaboration that is happening is really amazing."
Also Read | Added Advantage of Certificate courses
She also said that her department has been digitalising all the legacy documents to further strengthen and redesign the public service delivery in the state.