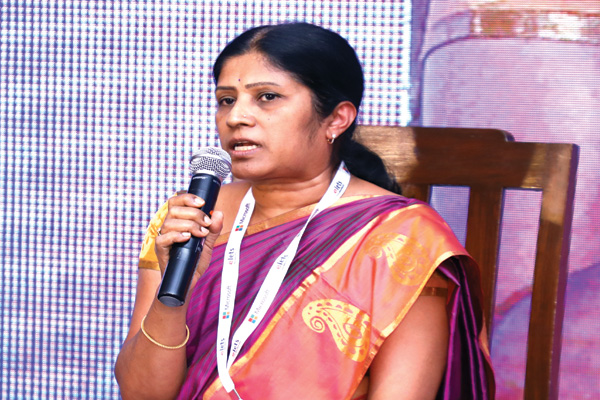 Prof. Sachitra Bopaiah, Joint Director (Academic), Department of Collegiate Education Government of Karnataka, talked about the various initiatives her department has taken in the post COVID period. "Our department has introduced the LMS- Learning Management System, which is first-of-its-kind in the entire India, especially for the government first- grade colleges. In this, teachers develop e-content which include four parts – video lecture, PPT, multiple choice questions, study material," she said.
Government of Karnataka has signed an MoU with Infosys to offer 12,000 certificate courses to the students. They can complete these courses online and get additional certificates, along with the regular degree certificate. "This will help them to fetch better employment opportunities," she said.
Another technology initiative she talked about was online admission – UUCMS (Unified University College Management System), wherein online admissions are done. "It is universal and of great help to teachers and students because with a press of a button, they get all the required information," she said.
Also Read | Sankalp Mission drives skilling program
Another initiative is YouTube channels. "We have Vijayi Bhava channel for placement guidance and Jnana Nidhi channel for online classes," she concluded.