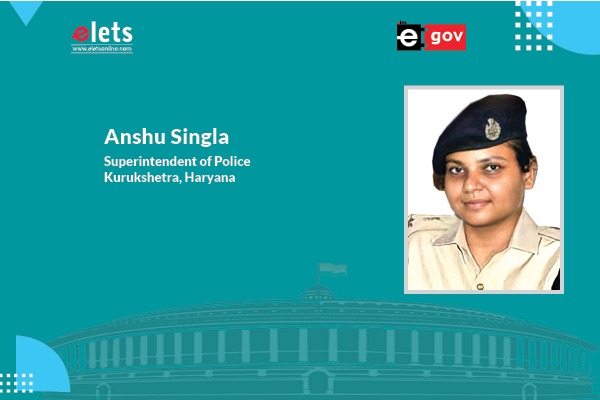 Technology has revamped governments, businesses and lives of citizens. In addition, it is also reshaping the country's security and policing ecosystem. Sharing her viewpoints on leveraging digital transformation for effective communication between citizens and the police and improving surveillance, policing, crime prevention, Anshu Singla, Superintendent of Police, Kurukshetra, Haryana spoke at the Elets Digital Governance Summit, Haryana Edition.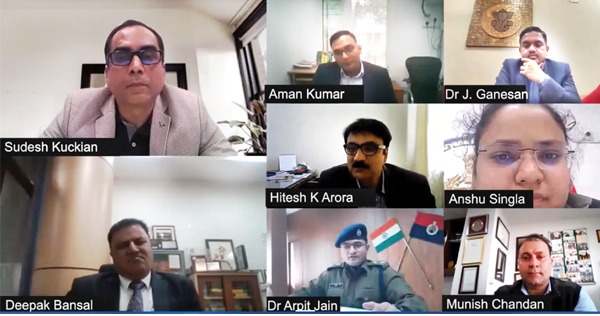 She said, "As far as policing is concerned, I think the use of technology has revolutionised the job." Earlier, policing was visualised as an enforcement portfolio that focused on maintaining law and order. Nowadays, it has transformed itself into a service delivery model. As an example, she cited the Emergency Response System (ERS) as "one of the finest" and said that it gives information about over 60 provisions for an emergency like first aid, stretcher, etc. Also, real-time location is shared to the headquarters from there it is given to the concerned field unit. There is a system of regular feedback on a daily basis for the district superintendents of police (SPs) and then there is a real-time location.
Speaking on how police reaction time has significantly improved after the implementation of ERS, Singla said that earlier there were issues in coordination and communication, especially in cases where jurisdictional boundaries are in question. But, with implementation of ERS, the police are now bound to respond irrespective of jurisdictional boundaries. A team closest to the location will definitely make a visit. The most commendable part of technology adoption is the improvement in response time viz.
Now less than 20 minutes. "So, with regard to leveraging technology interventions for policing, the first change which I see is the effectiveness," she highlighted.
In addition, Singla said, "Most of the services have been digitised. The use of technology has evolved and now we are using it to improve policing and make things more people-centric. There are certain basic services which could be availed through online modes like tenant verification, servant verification, police verification, etc. These are either answered in time or given a deemed approval after a certain time period. Also, many are being made available online which reduces police-citizen in-person interaction saving time and energy of citizens. So it has been a great relief to the citizens."
Also Read: Haryana Embraces Technology for Digital Governance, Empowers People
Apart from this, the police are also using technology interventions in traffic management. In the times to come, the police will be having systems for GPS-enabled monitoring.
Such tools will be beneficial for real-time monitoring and data collection. "It is noteworthy that many of our junctions are now being monitored by CCTV cameras and there is an Electronic Challan System. Technology-driven initiatives have improved the traffic management in cities significantly. It is said that the first impression of a city is taken from its traffic conditions. So in this regard, technology is improving cities."
Sharing her insights on how the police are leveraging data analytics besides other technology interventions, she said, "We are using data analytics in predictive policing and hotspot mapping which has helped us in enhancing efficiency as we only deploy the right resources in the right number at right areas based on data. Moreover, data analytics has been an effective tool to monitor law and order in everyday scenarios and observe crowd behaviour. This behaviour mapping helps in taking better decisions with regard to actions that have impact on citizens. Also, it helps in smooth working as crowd behaviour is likely known through data trends."
Haryana police have mapped some hard-core criminals with these tools. There are there seven stages of prosecution in crime and criminal tracking network systems beginning from the registration of the FIR. Maintaining and tracking data physically throughout the stages becomes difficult. However, thanks to technology, things have been made simpler and efficient. The entire process has now been linked to mobile methods. In the near future, the systems will further evolve with advanced technologies.