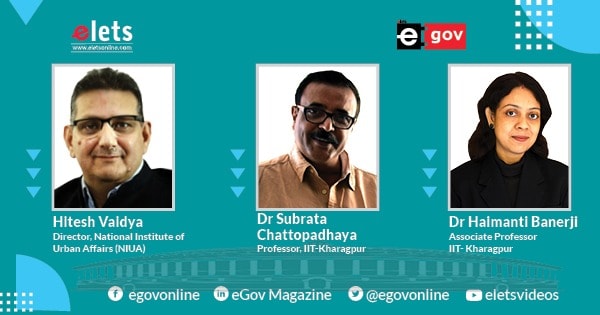 Urbanisation has been one of the most significant driving forces of recent global development. Over half the world's population now lives in cities and this proportion will continue to increase rapidly to reach 70 per cent by 2050. Cities are complex ecosystems that have been further complicated with the "New normal". Moreover, challenges faced by the marginalised communities remain one of the major concerns in the city development process, write Hitesh Vaidya, Director, NIUA; Dr Subrata Chattopadhaya, Professor, IIT-Kharagpur; Dr Haimanti Banerji, Associate Professor, IIT- Kharagpur.
Marginalised communities are excluded from mainstream social, economic, educational, and/or cultural life. Examples of marginalised populations include but are not limited to groups excluded due to race, gender identity, sexual orientation, age, physical ability, language, and/or immigration status. In India itself, 25 per cent of the country's population is estimated to need universal accessibility to live independently and with dignity and house the largest elder population in the world (approximately 20 per cent of the world's elderly population) by 2050.
Also Read:  Localising SDG 11 in India – Key Takeaways from SDG 11 Series & Way forward for Cities
While cities contribute to about 80 per cent of global GDP generated, it is well established that economic growth is intertwined with the spatial, social and now digital dimensions of city development and tend to reinforce each other. This inter-relationship existing among various components of the urban ecosystem, demands the adoption of a comprehensive approach to eliminating these exclusions. Propagation of the concept of inclusive development targets the inclusion of such marginalised populations in social, political and economic processes for increased human well-being, social and environmental sustainability, and empowerment. Based on the principles of equal access, it advocates opportunities and participation of everyone in urban activities and services. Inclusion is a cross-cutting approach that needs to be integrated across all urban sectors and at all scales.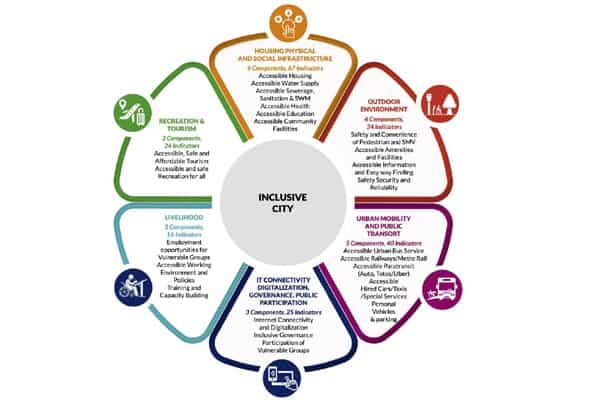 As our past President Pranab Mukherjee said, "Inclusive growth should not be a mere slogan but a fundamental driving force for sustainable development." It is seen for a fact that the Sustainable Development Goals (SDG), as well as the New Urban Agenda, focuses on integration and inclusion in urban development. For instance, SDG 11 aims to make cities and human settlements inclusive, safe and sustainable. To realise this goal, access to safe, affordable accessible and sustainable transport systems for all, improving road safety, notably by expanding public transport with special attention to the needs of those in vulnerable situations, such as persons with disabilities, are considered. On similar lines SDG 8 aims to promote inclusive economic growth, SDG 4 on inclusive and equitable quality education and promotion of life-long learning opportunities and SDG 10 on the promotion of the social, economic and political inclusion of all.
Need for revival and integration into current planning standards and guidelines
The Urban and Regional Development Plan Formulation and Implementation (URDPFI) Guidelines is arguably one of the most referred documents across the country that provides a comprehensive and exhaustive framework for plan preparation and implementation. Apart from traditional planning standards and guidelines, URDPFI dwells upon a myriad of emerging aspects like regional development, inclusive planning, sustainable habitat, land use and transport integration at the Planning Stage, Service Level Benchmarks, Disaster Management concepts, and Governance Reforms.
The present URDPFI has introduced interesting concepts like gender-sensitive planning and focuses on economic inclusion at large. However, there is limited consideration for universal accessibility and inclusion of provisions for marginalised groups of Persons with (different) disabilities, women, children and the elderly. The Rights to Persons with Disability Act of 2016 highlights the need for an empowering and enabling development of urban areas for persons with disabilities. The Act also recommends provisions for independent living, education and employment, reservation in the allocation of land, government jobs, equal opportunity and participation in cultural and leisure, recreational and sports activities. It is, therefore, imperative to devise an inclusive outlook to urban planning approach by promoting principles of universal design & inclusive development and accommodate the needs of 'ALL' types of disabilities, elderly, women and children, essentially covering the entire gamut of marginalised demographics in India.
National Institute of Urban Affairs (NIUA) has been working tirelessly towards the goal of Inclusion through its programme 'Building Accessible Safe and Inclusive Indian Cities (BASIIC)' which envisages developing measures to make Indian cities more accessible, safe and inclusive for all (persons with (different) disabilities, elderly, women and children). The programme endeavours to promulgate the above in the ethos of urban planning and design through policylevel interventions, capacity building, pilot demonstration of contemporary solutions, and implementation of robust monitoring systems. In its journey, NIUA has joined hands with its strategic partner Indian Institute of Technology (IIT) Kharagpur to integrate the principles of inclusion, accessibility and safety into city planning guidelines. The Department of Architecture & Regional Planning (ARP), IIT Kharagpur has been already involved in related research projects on accessible cities and age-friendly cities.
Also Read: Building Accessible, Inclusive & Resilient Indian Cities
Human-centric approach to city planning (the principles of universal design) has been adopted which puts the needs, desires and abilities of all citizens at the centre of the development process. It ensures that planning decisions are made based on how people can, need and want to perform everyday urban functions, rather than expecting them to adjust and accommodate their behaviours to the available infrastructure provisions. An 'Inclusive City' has been perceived as a city that assures that its urban spaces, services and systems will be equitable, accessible, safe, affordable, and culturally acceptable to all residents irrespective of physical, sensory and cognitive abilities.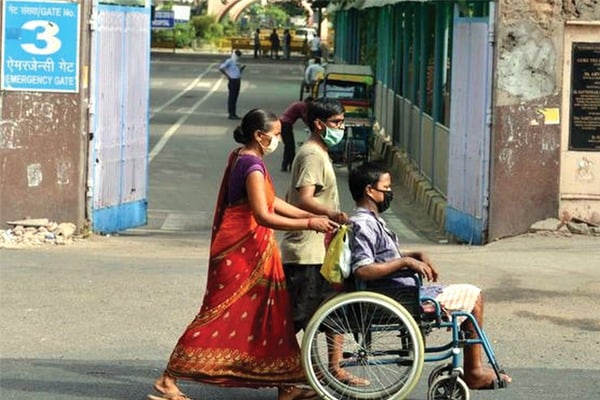 Undoubtedly, monitoring, evaluation, accountability and accreditation framework is required to effectively integrate these principles into the complete cycles of urban development. To ensure that, a comprehensive checklist has been devised in the form of "Inclusive city framework" with a suggestive ranking for cities' Inclusivity Index. The framework includes a comprehensive checklist of provisions across six sectors, namely- Housing, Physical and Social Infrastructure, Outdoor Environment, Livelihood, Public transport and Mobility, and IT connectivity, Digitalisation, Governance and Citizen Participation and Tourism and Recreation, for holistic inclusive development of Indian cities. In order to facilitate more critical micro- level assessment and interventions, the sectors have been further subdivided into 23 components and 196 performance indicators. Benchmarks have also been set for the indicators.
The entire process has ensured engagement and participation of various stakeholders, including but not limited to representatives from marginalised groups (persons with different disabilities, elderly, children and women), CSOs, service providers, urban local bodies, and implementing agencies. The framework encourages provisions for the inclusion of marginalised communities.