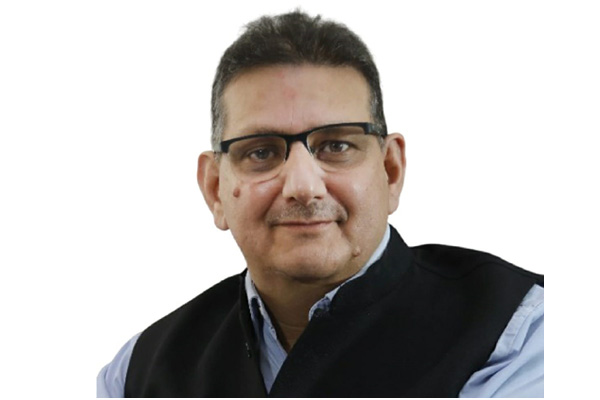 The rapid urbanisation of cities has become an inevitable reality globally, giving rise to social, economic and environmental challenges as well as opportunities. India too is at the cusp of urban transformation. Matching the global scenario, where over half of the world's population already lives in urban areas, India has also witnessed an influx of migrants to towns and cities for better economic opportunities. The incessant growth has its implications on the quality of life, livability, and sustainability of the cities.
Along with the challenges imposed by anthropogenic factors, the increasing frequency and intensity of natural hazards and climate disasters have exacerbated the risk to life and property, particularly in urban areas. The constantly growing traffic in the cities, for example, has resulted in the formation of Urban Heat Island (UHI), depletion of the natural environment and biodiversity, and worsening greenhouse gas emissions, thereby contributing to climate change, which in turn causes disaster events. In last two decades, India has experienced erratic rainfall, flash floods, super cyclones, heat waves and cold waves.
With the increasing urban population in the country, there are implications on green cover and biodiversity, energy consumption, transport sector, and water consumption, putting institutional capacities of cities under strain. In order to traverse through these contingencies, it is vital to develop scientific and innovative strategies on disaster risk reduction. It is imperative therefore, for authorities and all relevant stakeholders to minimise damage by identifying the potential risks, hazards, and vulnerabilities, and providing prompt response to disasters when they strike.
Also Read: Cultural Heritage for Sustainable Urban Development
The UN-SDG 11.5 recognises the importance of disaster risk reduction, especially focusing on reducing the number of deaths and risk effects on women, children, marginalised and vulnerable populations. The existing international frameworks— the Paris Agreement, the UNFCCC, the Sendai Framework, and New Urban Agenda—provide the foundation for creating climate resilient cities. The UN has been urging all nations to tackle climate change through its global climate summit called Conference of the Parties (COPs). This year's COP26 agenda contributes to delivering a green industrial revolution—by investing in clean energy, transport, nature, innovative technologies, and creating economic opportunities. As a signatory to UN-SDGs, India is geared to fulfil its commitments by 2030, to strengthen its resilience to combat natural disasters and align its developmental and disaster risk reduction-related objectives and priorities with global targets. This is imperative to achieving inclusive and sustainable growth and wellbeing of its citizens.
In India, the Disaster Management Act, 2005 provides the disaster specific guidelines. The National Disaster Management Authority, State Disaster Management Authorities, and District Disaster Management Authorities have been set-up under this Act. The national, state, and district-level guidelines are implemented on-ground through the urban local bodies. The guidelines recommend the urban local bodies to constitute disaster emergency cells and prepare the city disaster management plan.
In addition to the above, the Ministry of Housing and Urban Affairs (MoHUA) has developed the ClimateSmart Cities Assessment Framework which provides Indian cities with a set of 30 detailed indicators across five urban sectors—urban planning and biodiversity, energy and green buildings, mobility and air quality, water management, and waste management. This allow assessing their current situation, and help chart a road-map for future climate action and prioritise intervention areas, leading to lower GHG emissions through better urban planning and infrastructure provision. This contributes to better preparedness to deal with disasters, if and when they strike.
This issue is a compendium of 11 articles and an interview related to disaster risk reduction in India. They highlight the need for a holistic understanding and assessment of the disasters across social, environmental, and economical aspects. The broad themes covered in the articles include: variability of disasters, disaster management, emergency response, prevention and mitigation measures, disaster recovery and preparedness, and accessibility to urban services especially by vulnerable populations.
Also Read: India's Path towards Localising SDGs and Atmanirbhar India
NIUA is committed to contributing to Indian cities become disaster and climate resilient. To achieve this objective, along with our own resources, we collaborate with numerous stakeholders such as media, industry, academia and other government and non-government organisations for effective research, capacity-building and advocacy outcomes. Teams at NIUA and eGov magazine have contributed significantly to collate a diverse range of knowledge-base on the cross-cutting issues on disaster management and risk reduction in India for this special issue. My sincere thanks to all the authors for sharing their knowledge on this very pertinent topic.