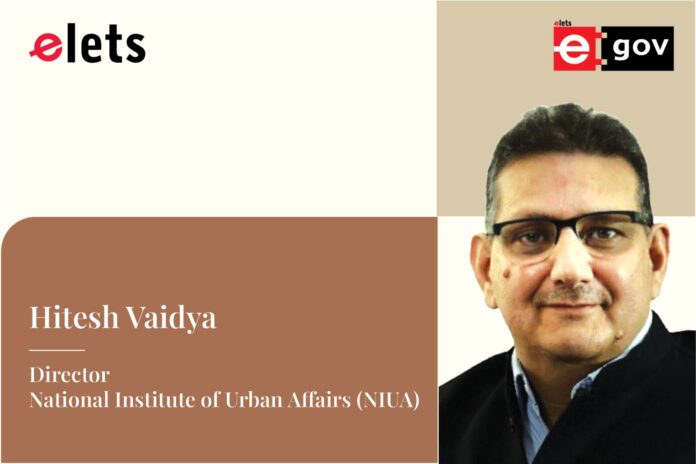 Hitesh Vaidya
Director
National Institute of Urban Affairs
Water-related ecosystems play a critical role in providing clean water, supporting biodiversity, regulating water cycles, and providing livelihoods for millions of people around the world. Protecting and restoring these ecosystems are essential for achieving water security and overall sustainable development.
SDG 6.6 seeks to "protect and restore water-related ecosystems, including mountains, forests, wetlands, rivers, aquifers, and lakes". To track progress towards the target, indicator 6.6.1 monitors changes over time in water-related ecosystems.
Water-related ecosystems are interconnected globally through the hydrological cycle. Actions taken in one part of the world can have far-reaching consequences for water availability and quality elsewhere. SDG 6.6 recognizes this interconnectedness and underscores the need for coordinated global efforts.
In the Indian context, SDG 6.6 is of significant importance due to the country's diverse ecological landscapes and challenges related to water resources. India faces various water-related issues, including water scarcity, water pollution, and depletion of water-related ecosystems. SDG 6.6 in India requires continued commitment from governments, civil society, private sectors, and individuals to promote sustainable water management practices and protect water-related ecosystems.
This edition of SDG 6.6 is a compilation of 8 uniquely articulated articles that captures the perspective of experts, on different aspects of water-related ecosystems relevant for Indian cities. This edition takes a comprehensive approach to the role of water-related ecosystems in urban planning, emphasising their critical significance in enhancing sustainability, resilience, and the overall quality of life within cities.
NIUA is committed to helping Indian cities improve their performance against each of the SDG Indicators. In addition to relying on our internal resources to do so, we partner with media houses, academic institutions and other government and non-government organisations for research, capacity-building and advocacy outcomes. The collaboration of NIUA and eGov Magazine is a demonstration of the same. To come up with this special edition, teams at NIUA and eGov have enthusiastically worked together, to collate a diverse range of knowledgebase on the themes of integrated water resources management.
My sincere thanks to all the authors who have contributed to this special edition and shared their knowledge to make this possible.
"Exciting news! Elets eGov is now on WhatsApp Channels 🚀 Subscribe today by clicking the link and stay updated with the latest insights!"
Click here!