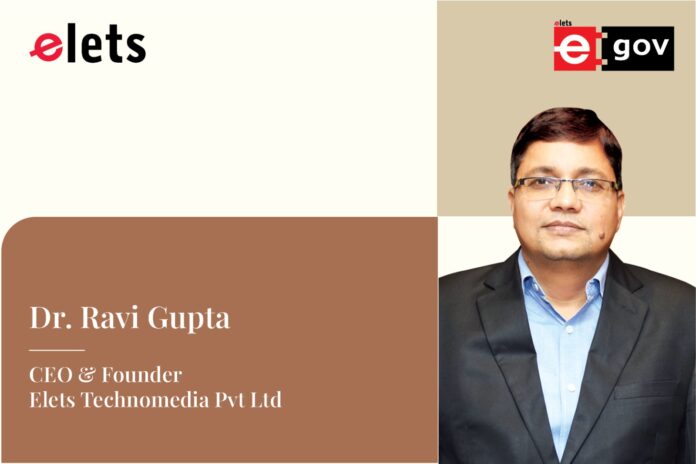 As we embark on a journey towards sustainable urban development, the importance of achieving the United Nations Sustainable Development Goal (SDG) 6.6 cannot be overstated. SDG 6.6 focuses on the protection and restoration of water-related ecosystems, a critical component in ensuring the sustainability of our cities and the well-being of our citizens. In our ongoing commitment to promote these goals, eGov magazine is proud to present the SDG 6.6 series in collaboration with the National Institute of Urban Affairs (NIUA).
This special edition contains insightful articles by renowned experts in the field of urban affairs, shedding light on the vital role of Ecosystem-based Adaptation (EbA) in strengthening Indian cities' resilience to climate change. EbA represents a paradigm shift in our approach to climate adaptation by harnessing the power of nature to protect our urban environments.
One of the exemplary efforts showcased in this series is the National Mission for Clean Ganga's tireless work toward achieving SDG 6.6 goals. Their dedication to conserving freshwater ecosystems using Nature-Based Solutions is commendable. By focusing on the restoration of ponds, they not only improve the quality of water but also provide new opportunities for local communities and enhance biodiversity.
Furthermore, this series highlights the importance of creating an enabling environment for pond restoration. A collaborative approach involving government agencies, local communities, and environmental experts is crucial to ensuring the success of such initiatives. The River Cities Alliance (RCA) also plays a pivotal role in promoting river-sensitive development in our cities. Rivers are lifelines for many urban areas, providing water, transportation, and recreation. However, they are often subjected to neglect and pollution. The RCA's commitment to safeguarding these vital water bodies ensures that our cities remain resilient in the face of climate change.
Also Read | SDG 6.6 – Protect and Restore Water-Related Ecosystem
In conclusion, the SDG 6.6 series serves as a testament to the collaborative efforts of organisations and individuals dedicated to the cause of sustainable urban development. As we move forward, we must continue to prioritise the protection and restoration of water-related ecosystems as a cornerstone of our urban resilience strategy. Together, we can make SDG 6.6 a reality, ensuring that no one is left behind in our journey towards a more sustainable and equitable world.
"Exciting news! Elets eGov is now on WhatsApp Channels 🚀 Subscribe today by clicking the link and stay updated with the latest insights!"
Click here!