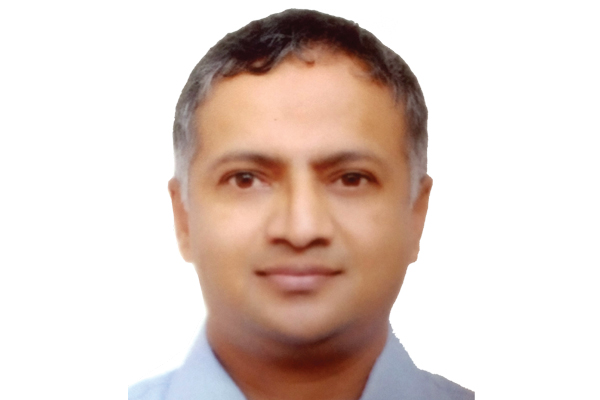 The world is becoming progressively more urban, with cities growing at an unprecedented rate. According to the UN Population Fund, over half the world's population resides in towns and cities, and by 2030 the numbers are expected to increase to about five billion. While urbanisation has immense potential to usher in a new era of development, it poses significant social, economic, environmental and governance challenges. In order to address these challenges, governments are fostering participatory planning involving citizens to develop solutions to problems faced locally. In other words, citizen participation is pursued as a key enabler for sustainable development of cities, writes Kiran Rajashekariah, Senior Advisor, Sustainable Urban DevelopmentSmart Cities (SUD-SC), GIZ-India.
Globally, many policies including the UN-Agenda 2030 (2015), the New Urban Agenda (2016) and the Paris Agreement (2015) recognise and emphasise the need for a concerted focus on inclusive urban society. The SDGs, collectively agreed by the world's nations reflect their commitments to end poverty, achieve economic prosperity and reduce inequality, promote environmental sustainability, and tackle climate change. In particular, SDG 11 highlights the importance of cities for achieving sustainable development, and in promoting safe, inclusive and resilient growth. For instance, SDG 11.3 states that 'By 2030, countries should aim to work to enhance inclusive and sustainable urbanization for participatory, integrated, and sustainable human settlement planning and management in all countries.' The target highlights the importance of public participation in urban planning and sustainable cities. However, all too often participatory planning is seen as a perfunctory exercise and done as a tokenism.
This article explores the key challenges for successfully implementing of participatory approach in urban planning in Indian cities and argues a need for innovative approaches and solutions for participatory planning.
Participation in Development
'Participation' or 'participatory' in the development context refers to a multitude of practices for developing a constructive implementation strategy using multiple channels of citizen engagement. Defining participatory planning, the World Bank describes it as '..a process that convenes a broad base of key stakeholders, on an interactive basis, in order to generate a diagnosis of the existing situation and develop strategies to solve jointly identified problems'. Participatory planning has implications on power relations, personal interactions, attitudes and behaviours, when applied in different socio-political contexts.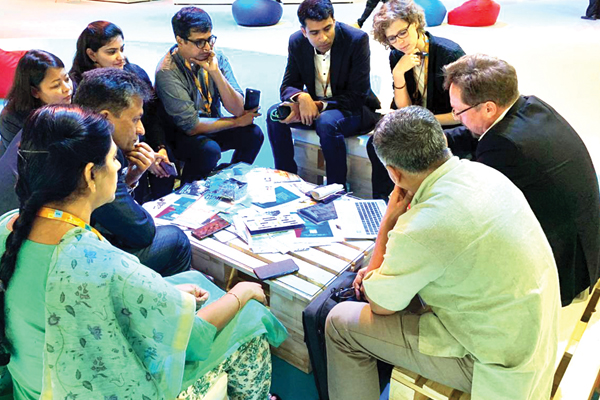 In the case of cities, participatory planning by involving citizens could ensure early buy-of the project by communities bound by common objectives, share a sense of trust that puts them at an advantage from the very beginning of a participatory process. Such a participatory process could lead to developing collective vision, co-create projects, build viable localised solutions, create social capital that helps to improve the outcome of development projects locally. One such example of how citizen participation can serve different objectives—from environmental protection to social development, local area planning, response to climate change and disasters is the implementation of UN's Agenda 21.
Participatory Planning in India
Historically city planning in India was done based on top-down and highlevel planning approaches that disconnected smaller scale planning needs. Such broad stroke approaches of planning to address the local needs emerged as a significant pitfall and became starker as cities started to urbanise population. The 74th Constitutional Amendment Act (CAA) of 1992 extended the constitutional status to municipalities and empowered citizens to participate in the municipality's political life to act in the common interest and have a say in how their communities should develop. In response, states set up a number of institutionalised and noninstitutionalised platforms to enable citizen participation to identify local solutions to local problems and to bridge lacunae in a top-down manner.
In more recent times, cities are proving to be the laboratories for innovation. The states of Kerala, Karnataka, Maharashtra, West Bengal among others have developed and set up multiple institutional and legislative support systems for participatory planning. Cities are bringing together government, citizens, policymakers and the private sector to collaborate and find innovative solutions to address urban challenges. Urban schemes such as Smart Cities Mission (SCM), Atal Mission for Rejuvenation of Urban Transformation (AMRUT) and Swach Bharath Mission (SBM) emphasises citizen participation in meeting its objectives.
While cities across India have built supportive frameworks for participatory planning and implementing a diversity of participatory processes, there has been a gap in effectively owing to many challenges including lack of – set principles for citizen engagement in participatory planning; strong supporting institutional and governance structures for citizen participation; piecemeal approach to planning; the political will to implement participatory outcomes; capacity amongst citizen groups and government officials to engage in participatory processes; adequate and accurate data for participatory planning; citizen capacity to formulate replicable and scalable projects or power to generate resources, among others.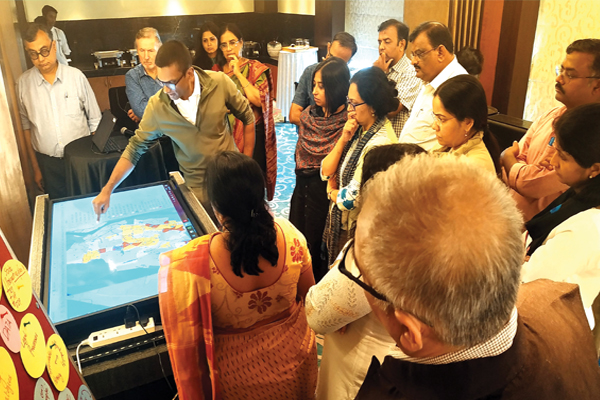 Connecting the Dots
Strong citizen-led initiatives have definite associated advantages. One of the most compelling virtues of the SDGs, lies in the ability to engage citizens, including youth and millennial leaders to find tackle local challenges that have global implications, such as pollution, climate change, localising SDGs among others. Many cities across the globe and in India have developed innovative platforms for participatory planning involving civil society, government authorities, local businesses, philanthropy, civil society, and academia. Research shows that such active participation in planning would help in building joint vision, prioritise projects as per local needs, plan to generate additional resources, ensure transparency by making information readily available, build trust among others.
While such initiatives attempt to include interests of diverse stakeholders in the city, for 'true' and 'effective' citizen participation, it is imperative to find amicable power and responsibility distribution framework, building additional capacity amongst the different stakeholders involved in planning for consensual decision making, transparent avenues of engagement emerge as key elements to ensure participative solution finding and successful implementation.
Also Read: Innovation as an Impetus to Achieve Increased Public Transport Ridership
In recent years, a revolution in participatory methods aided by ICTs, most notably mobile phones, Geographic Information Systems (GIS) and other technologies have added to the ever-richer range of participatory planning. The technology tools and platforms have proven to be very effective in allowing the participation of multiple stakeholders and collecting their experience-based data for planning and developing policies. This is further encouraged by open government and data which encourages open, collaborative technologies to enable easy participation in planning.For instance, the Open City Tool for Integrated Planning (OCTIP) an interactive tool developed using an open-source GIS software helps analyse urban relationships simulate development ('what-if') scenarios by using real-time data to develop sustainable solutions to urban problems.
Effective participative planning practices provide an opportunity for different stakeholders involved to be educated from each other of their stance on specific issues, help build trust, transparency and accountability, build target-oriented policies and take implementation decisions. It is therefore prudent to identify possible ways of overcoming challenges of inclusiveness, connecting between citizens and administration, budgeting and financing, and develop successful models of engagement, institutional structure and processes that allow effective participatory planning.
In conclusion, it is clear there are no silver bullets or 'one-size-fits-all' solution to participatory planning and cities need to find innovative ways to plan. While participation will never be perfect and likely to exclude some from the planning process yet including community members in the process make for better and more inclusive cities. In other words, as urbanist Jacobs (1961) states, 'Cities have the capability of providing something for everybody, only because, and only when, they are created by everybody'.
"Exciting news! Elets eGov is now on WhatsApp Channels 🚀 Subscribe today by clicking the link and stay updated with the latest insights!"
Click here!