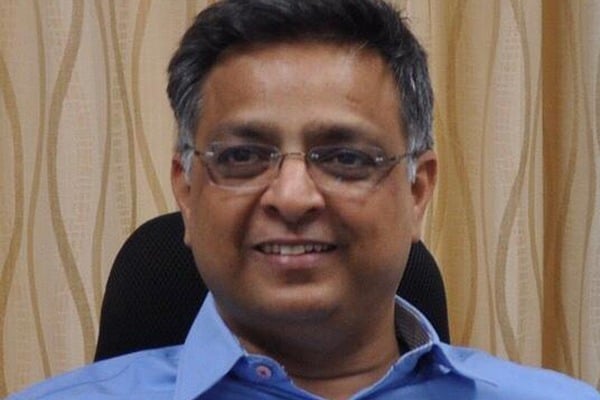 This year too, like last year, the "World Environment Day" was shorn of the usual razzmatazz it entails among the activists, agencies, and people due to the Covid induced lockdowns. But the concerns, thoughts for innovative strategies, and policy tweaks for a better planet cannot be banished, writes Ajitabh Sharma, Chairman and Managing Director, Jaipur Metro Rail Corporation Ltd.
In the age of the Anthropocene, the inextricably connected environmental degradation and climate change are endangering the survival of the earth and humanity as well. At the root of protecting and preserving the planet lies our incessant endeavours towards the goal of sustainable development and nurturing the water-food-energy-climate nexus is the key principle behind it. Water being an integral part of the whole development process and urban water component being fraught with critical challenges has sadly become the weakest link in the chain putting the whole nexus under threat.
According to a United Nations (UN) report (2014), the share of the urban population in the world will rise to 66 per cent by 2050, reaching 9.3 billion, while countries like China, India, and Nigeria will witness the highest growth, collectively accounting for 37 per cent of this global surge.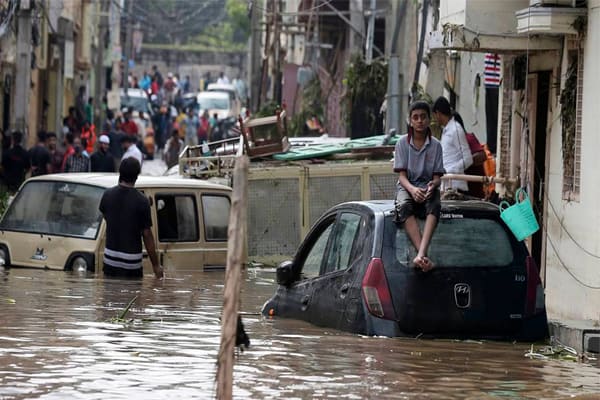 With growing urbanisation, affordable access to quality water wilbecome the most critical issue for humanity. This would make the task of achieving United Nations Development Programme's (UNDP) sustainable development goals (SDGs) – of providing, clean water and sanitation, making cities inclusive, resilient and sustainable – more daunting for the policymakers. To ward off a dire predicament, stakeholders and policymakers need to expressly set out the priorities for holistic water management.
Also Read: EEffective Water Management Should be at Core of Urban Administration: KP Bakshi
In many Indian cities, the urban water crisis is hurtling from bad to worse because of the fragmented approach of management. Sprawling urban areas with the burgeoning population, insatiable groundwater extraction, shortage of sewerage systems, inefficient solid waste management, unplanned urban-land development, poor stormwater management, stretched and ageing infrastructure, the impact of climate change and inadequate investment stand out as potential hurdles. Besides, the unpredictability of existing urban freshwater resources and the absence of robust regulatory and institutional framework is further miring the way forward.
Most water utilities in India are trapped in a traditional linear approach that focuses more on supply, distribution, usage, onward treatment, and subsequent discharge of water into the ecosystem, while the merits of circular management still remain unheeded. Under circular management, water is handled in a cycle by ploughing the used water back for varied uses and consequently closing the loop.
The above characterisation explicitly describes that urban water management is a process full of complexities and the business as usual approach with less attention on cross-linkages of urban planning and development process, with the water management plan, will render the situation grimmer.
In this context, the role of Integrated Urban Water Management (IUWM) cannot be over-emphasised. While the IUWM model excels in supply-side management, wastewater treatment, sanitation services, solid waste disposal and environmental protection; its ascent on aquifer recharging, watershed management, storm-water conservation, urban landscaping, urban flood plain zoning, and constructed watersheds gives sustainability a chance to survive. This is where the prime minister's 'catch the rain' slogan can turn into a reality.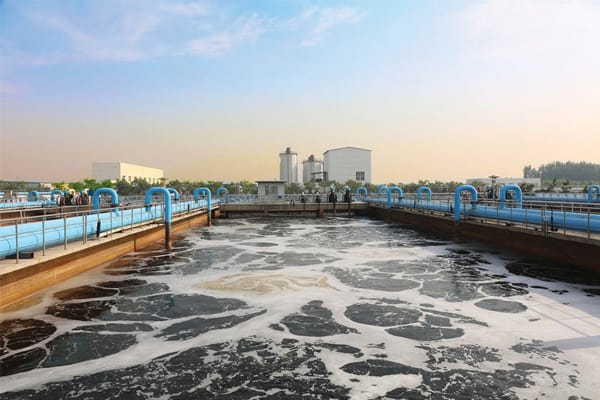 It is vital for water utilities in metropolitan areas to have a mindset shift because heavy infrastructure investments in supply systems is not a silver bullet. There is a need to explore mixed approaches that draw its efficiency from decentralised systems: such as on-site sanitation solutions, nature-based systems, treatment up to fit-for-purpose standards, and direct use of treated water for non-potable and ecosystem services. The overarching framework of management has to be utilising water in a closed-loop and make it an essential component of the circular economy.
Urban land zoning is another key to strengthen sustainable planning. Capturing rain and stormwater, keeping drainage basins uninterrupted to mitigate flood situations, and reducing pollution load to the water reservoirs are central to it. The city planners need to integrate their development plans with the urban watershed and catchment management plans for the protection of natural water resources and the linking reservoirs.
Also Read: NJS Engineers Providing Sustainable Urban Water Management
In its interconnected nature, IUWM draws its strength from several institutions working in the water policy space. It seeks to create harmony between resource management and urban planning resulting in synergistic outcomes. The governments in the states must look forward to creating a coordinated environment of the formal and informal institutions, including the local communities. IUWM is a no panacea but is inevitable to make our cities sustainable and water resilient, as it facilitates the paradigmatic transition of 'water supply' cities to 'water wise' cities. The 'Blue Water Green Cities' initiative of the World Bank, utilizing IUWM tools, in the cities of Brazil, Colombia, Kenya, Uganda and Azerbaijan has shown encouraging results in creating water resiliency. Similar has been the experience under the European Union SWITCH program.
There is a strong possibility of many Indian cities either slipping into a Day Zero situation similar to Cape Town, face urban floods like Mumbai, Gurugram, Chennai and Hyderabad or encounter Bengaluru's toxic lake froth situations in future. There are multiple stakeholders in water management – individuals, groups, institutions, governments, the environment and the biophysical ecosystem itself. We can avoid the dreadful consequences but the clarion call has to come now, and Integrated Urban Water Management is the most impactful road ahead for balancing the environmental, social and economic needs for a sustainable future.
Author: Ajitabh Sharma, IAS
Principal Secretary to Govt. of Rajasthan
B. Tech Civil Engineering, IIT Delhi
Recipient: Water Steward Award
(Views are Personal)