In recent years, the focus of development in India has surpassed the city limits and is exploring the potential in the countryside. With a holistic approach to improve the rural economy and ensure livelihood security for farmers, Madhya Pradesh has launched NAVAAS – 'Navachar aur Anusandhan se Samruddhi'. Similarly, Uttar Pradesh through its 'Model Gaon' initiative, is aiming to provide urban facilities and amenities in rural areas to aid the holistic development of villages, writes Adarsh Som of Elets News Network (ENN).
The states of Madhya Pradesh and Uttar Pradesh have come up as pioneers in holistically developing the rural economy and enriching the quality of life of the people. Supporting Mahatma Gandhi's vision of developing villages to develop India, the two states have developed effective implementation plans to upgrade their villages, rural trade & production, revenue generation, natural resource management, lives of people and more.
NAVAAS model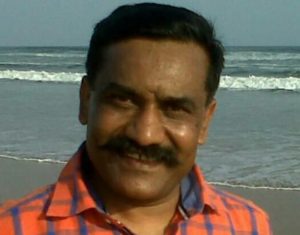 NAVAAS – Navachar aur Anusandhan se Samruddhi that translates to innovation and research for the prosperity of rural areas, is the brainchild of Umakant Umrao, Principal Secretary, Department of Cooperative, Government of Madhya Pradesh. This aims to bring in a Cyan Revolution that represents the integration of agriculture and innovations for the overall growth and development of villages. Umakant Umrao is known to take innovative initiatives to resolve issues. Under NAVAAS, the state government is focussing on developing self-help technologies for small and marginal farmers. These technology interventions will reduce input costs, improve the productive value of yield, generate value from crop residue, reduce weather change vulnerability and conserve natural capital enabling farmers to ensure their livelihood security.
Further, to aid farmers big time, the Madhya Pradesh government is taking measures to induce sustainability in agriculture and augmenting water resource management. With NAVAAS, the government is moving ahead from food security to livelihood security covering a larger spectrum. To bring in a transformational change in the agriculture sector, there is a need to address the issues of small and marginal farmers.
While addressing a session at the FICCI Summit and Awards for Agri Start-ups, Arvind Bhadoria, Minister of Cooperatives & Public Service Management, said, "We welcome all Start-ups and innovators to participate in the NAVAAS initiative and develop an ecosystem for transformative change in rural India. We are committed to providing a platform for working jointly and demonstrating solutions at scale."
The state is focussing on developing an AgriTech ecosystem that is backed by emerging technologies and innovations to build capacity to develop new and efficient business modes to make the agro sector more productive, efficient, transparent, sustainable and resilient.
Overall, the NAVAAS initiative will head in the direction to support the Government of India's mission to double the income of farmers by 2022. Also, it will leverage interventions under Aatmanirbhar Madhya Pradesh Roadmap 2023 and other Centre and state government schemes to promote innovations, research and start-ups.
Model Gaon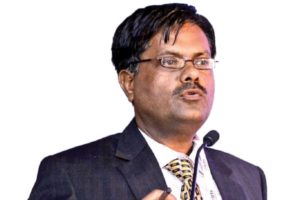 Based on the idea of Gram Swaraj and former President of India Dr APJ Abdul Kalam's vision of Providing Urban Amenities in Rural Areas (PURA), Model Gaon is an ambitious programme launched by Dr Heera Lal, Additional Mission Director, National Health Mission, Uttar Pradesh efforts for inclusive and sustainable development of villages in Uttar Pradesh. The PURA framework has been devised as an empowerment-based model to achieve sustainability by providing villages with the necessary Physical, Electronic, Knowledge and Economic Connectivity.
According to Dr Heera Lal, "Model Gaon project aims at holistic development of villages instead of working on specific aspects of development or sectors. Moreover, this initiative assumes that unless the primary stakeholders of the villages that is the villagers themselves involve in the development process, the development will remain skewed, exclusive and unsustainable. This participatory approach of Model Gaon makes it stand out from other similar projects. It starts with mobilization of people and then works on to identify the changemakers in the village and then moves to convert agriculture into agribusiness with a view to empower the villagers."
Also Read: Startups & Innovation: Key to Rural Development
Though the government is not directly involved with the Model Gaon initiative, the work is based on the government's people-participation model. Under the programme, awareness programmes are conducted to make people aware of various government schemes and programs and realise the government's vision of 'people driven' development.
Besides this, the concept of Model Gaon aims to enrich lives by promoting self-employment and inculcating innovation in people's mindset. However, to realise this, it has been decided to promote entrepreneurship, startups and low-cost innovations for the growth and development of rural areas and villages. The inclusion of young innovators and startups can be a gamechanger when it comes to rural development. The startups will aid in implementing technology-powered solutions and providing urban amenities in rural areas that will result in generating employment opportunities and enriching the quality of life in villages.
Hence, the approaches of the two states are posing as leading examples of people-centric, equitable, sustainable, transparent, technology-driven, and scalable development models. If this approach continues, India will definitely climb up ladders to be a developed nation benchmarking its achievements on the global charts.
Follow and connect with us on Facebook, Twitter, LinkedIn, Elets video