India lives in villages and the path that takes India to the league of developed nations is bridging the inequalities between the urban and the rural areas. 'Model Gaon' supported by ICICI Foundation is one such initiative that aims at inclusive and sustainable development of villages. This can be achieved when startups and entrepreneurs in India draw their attention to rural development and come up with low-cost innovative solutions, writes Adarsh Som of Elets News Network (ENN).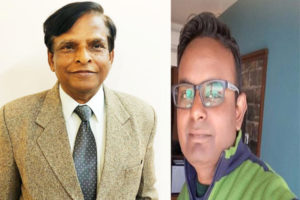 As per Munish Gangwar, Chief General Manager (Retd.), NABARD, President, Model  Gaon and Saurabh Lall, CEO, Model Gaon, the concept of Model Gaon aims to enrich lives by promoting self-employment and inculcating innovation in people's mindset. However, to realise this, it has been decided to promote entrepreneurship, startups and low-cost innovations for the growth and development of rural areas and villages.
The inclusion of young innovators and startups can be a gamechanger when it comes to rural development. The startups will aid in implementing technology-powered solutions and providing urban amenities in rural areas that will result in generating employment opportunities and enriching the quality of life in villages. The vision to include startups and young innovators to resolve rural issues and work towards the development of the villages was inspired by the success story of a three-day Innovation and Startup Summit organised in Banda in the year 2019. Dr Heera Lal, Additional Mission Director, National Health Mission, Uttar Pradesh, the former District Magistrate of Banda took the initiative to organise the summit. The eminent speakers that participated in the summit shared their knowledgeable insights on local issues of Banda district such as Anna Pratha, water crisis, malnutrition and agriculture, among others.
Also Read: Model Gaon: Enriching Lives & Providing Livelihood in Villages
"We do not have solutions to many problems in villages. Most of the existing solutions are costly, complex and inefficient. Hence, they are not sustainable and viable. To enrich and develop villagers and villages, we need to deploy startups and innovations to find better options for problems," said Dr Heera Lal. Further, he added, "Startup and innovation provide us less costly, more efficient, simple and sustainable solutions as compared to the existing one. If we do not have any solution for some problems, we can find them from startups. To convert Agri of villages into Agribusiness and to change the mindset of villagers, we have to take startups and innovations to villages."
Shedding light on the involvement of startups in villages, Dr Heera Lal mentioned that under Model Gaon, startups will be included in two ways – registering startups in a prescribed format wherein the requirements of each startup working with Model Gaon will be considered and then supply will be made accordingly. The second approach is assisting and promoting registered startups and innovation. In this, domain experts will be selected to fill in the knowledge gap to strengthen the entrepreneurs and innovative minds. Secondly, pilot projects will be launched to get an estimation of the aptness of the solutions implemented. And, thirdly, startups will be aided for the provision of funds and various angel investors and venture capitalists will be connected.
Also Read: Making Villages 'Model Gaon'
At its core, Model Gaon, a brainchild of Dr Heera Lal is an amalgamation of Gandhiji's vision of Gram Swaraj and former President Dr APJ Abdul Kalam's vision of Providing Urban Amenities to Rural Areas (PURA). The initiative is supported by ICICI Foundation.
Follow and connect with us on Facebook, Twitter, LinkedIn, Elets video