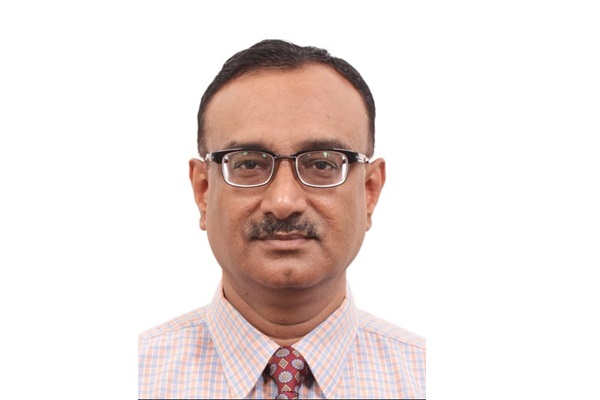 As a massive preventive move to safeguard the citizens from the COVID pandemic, the Government of India imposed a nationwide lockdown. To overcome the challenges raised by this, the government and the private organisations took the digital route. Expressing his views on the significance of technology, Manish Kumar Srivastava, Executive Director – IT, NTPC Ltd., addressed the Digital Governance Cloud and AI Summit.
He opened his address with a brief on NTPC's business continuity during the lockdowns and cited an example of a one of a kind challenge during the lockdown. He said that once PM Modi asked us to switch off the lights for a few minutes. It was a big challenge for the NTPC as the power supply of almost 1/3rd of the nation had to be dropped all of a sudden and then had to be ramped up within a few minutes. NTPC met the challenge successfully and there was no disruption of power across the country.
Speaking on the shift to digital, Srivastava said, "We did the shift from the physical office to the virtual space within a day. On March 23rd evening, the PM announced the lockdown and on 24th our virtual workspace was up and running. We have adopted Microsoft's MS 365 Azure platform and thereafter we have performed all the meetings without any disruptions. We have also conducted interviews online. Also, we have conducted over 1000 e-learning programmes during this period."
He added that earlier when the education programmes were conducted physically, the number of attendees was 50 to 60. However, after adopting the online platform, the number of attendees varied from 150 to 950. Apart from this, "As we do a lot of procurement and we have numerous vendors, we have developed a vendor procurement portal through which a vendor from anywhere can easily submit his invoice along with the documents and the entire procurement process was automated and made online. The system not only provided transparency but vendors were also satisfied," he said.
Also Read: Utilities Adopting Digital & Minimising Manual : R Lakshmanan
On adoption of technology, he said, "NTPC is a progressive and productive organisation and we have a glorious operation record for the past 45 years. We adopted ERP solutions in 2006 and our digital transformation journey started way back in 2016… Since our core work is the generation of power which is operating the various power plants, there is a lot of requirement which has come from the OT side. So, we have adopted advanced processing systems which have made our working more agile, efficient and flexible."
Summing up his address, Srivastava said, "The cost has reduced due to the paperless office and also payments are being made online. More importantly, it boosted motivation in the workforce. And, we are much closer to each other than we were in the physical world."
Also Read: Digitising Governance, Recovering from COVID Crisis : Ajay Prakash Sawhney