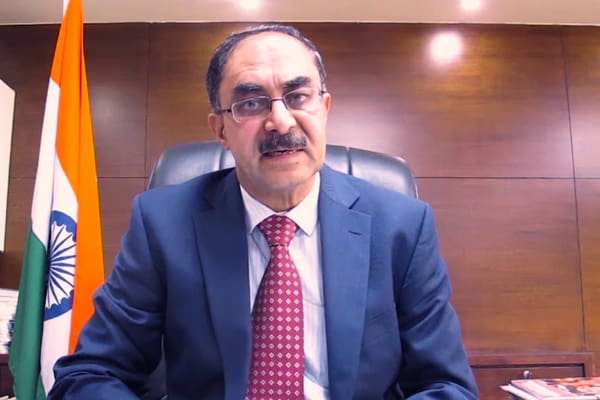 The COVID pandemic brought along a plethora of challenges for the government, private sector, and citizens. Digitisation, online platforms and collaborative tools posed effective solutions. Focussing on the road to recovery from the COVID crisis and making systems and governance resilient, Ajay Prakash Sawhney, Secretary, Ministry of Electronics and IT, addressed the Digital Governance Cloud & AI Summit.
Anant Maheshwari, President, Microsoft India, hosting the session, asked Sawhney, how government, industry and civil society can work together to create a responsible and secure technology ecosystem? "With the proliferation of technology, not only in India but worldwide, there have been concerns on developing trust in digital platforms and also cybersecurity issues," said Ajay Prakash Sawhney.
Moreover, private firms are contributing to improving the security of cyberspace. "However, much more needs to be done. From our end, we are looking at some principles that need to be embedded in the legal and regulatory framework," he said.
Also Read: Transforming India: From Overcoming Crisis to Economic Recovery & Digitisation
"One of those principles will come in through the personal data protection bill which has been tabled before the parliament. It will lay down the principles and will bring India up to speed with what has been happening across the globe. Secondly, we are looking at organising ourselves better in terms of integrating an array of small projects which are operating in silos. Through this, we will be able to use the resources, data, services, and make it a part of an ecosystem. The ecosystem will help us navigate in the direction of improving services to citizens and preparing ourselves in taking advantage of the new technologies," he added.
Further, he detailed a strategy that MeitY has been actively working to bring newer concepts from across the globe. Also, on cybersecurity, the Ministry has been closely working with the industry and with the Data Security Council of India, and individual companies like Microsoft to roll out things like the 'Cyber Surakshit Bharat' campaign. Another thing in focus is to build newer products and services within India. "Fortunately, we have a fabulous human resource and burgeoning startup ecosystem which is capable of taking up the challenge. We are making efforts to identify different segments and support product development in the area of cybersecurity by Indian entities and give them a market within India and help them develop a product that not only serves in India but beyond the Indian shores."
Also Read: Significance of home during COVID Pandemic, Explains CS Sanjay Kumar
On adoption of AI & Data, Sawhney said, "We're very excited about the potential of data analytics using large amounts of data generated, creating new algorithms which are getting developed across the globe to our advantage. Moreover, the focus is not on the technology but what we get out of the technology for a holistic improvement in the existing systems." In preparing for this, the government is encouraging innovations and trying to create a collaborative mechanism by which the ones interested in participating for problem-solving can do so, he added.
Closing his address, Sawhney said that the above mentioned are some of the efforts which help us systematize and harmonise with the existing systems and then use this exercise to get a better grip on what we have, understand the concerns and aspirations of the stakeholders and then create new platforms which go on to meet the requirements.