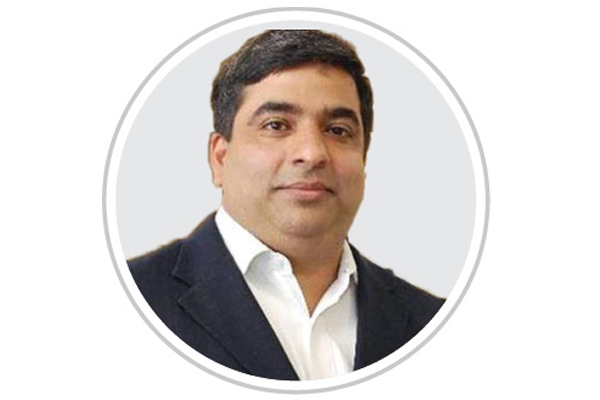 Elets Technomedia organised a three-day India Transformation Summit from July 10 to July 12 to showcase how India has been striding towards development. Mukesh Kumar, Lead – Digital Transformation Office, SAP India addressed session themed 'Innovations  Governance During COVID-19'.
Mr Kumar commenced with a note "Developing economy, society and environment through digital technology is our core purpose."
Adding on how SAP is contributing to tier core purpose, he said, "We have a project called 'Core Unity' where we collaborated with the government and private sector wherein we are coming together to take digital literacy to rural India. Through this, we are educating thousands of youth which otherwise we would not have been able to do." One of the examples he quoted was '1 billion lives' a programme by SAP which is around the social entrepreneurship where we seek ideas to improve healthcare, sanitation, disaster management, etc. we nurture those ideas and then take them to the market, he added.
Further, Mr Kumar mentioned how SAP's efforts have ensured open access to the global markets during the COVID pandemic. He added that the MSMEs were really stressed and global access has not only allowed them to sail through the crisis but has also provided them with the opportunity in India to grow.  Listing the 17 sustainable development goals (SDGs), Mr Kumar mentioned that these are the meaning of purpose.
Also Read: SAP India Facilitating India's Digital Growth: Krishnan Chatterjee
Speaking on the SAP's initiative in managing COVID crisis, Mr Kumar said, "We have seen Arogya Setu app in India. Similarly, we helped many countries in developing a tracking and monitoring app. We opened the marketplace for MSMEs and for everyone to bridge the gap between the demand and supply. There are examples where we have created a 1000-bed hospital overnight by getting the right supplier. And, of course, there are lot of innovations that we have done. Similar to Vande Bharat Mission we started a mission in Germany for citizen repatriation. In Singapore, we took measures to filter out fake news so that what reaches the citizens is true in all sense. We also opened our digital literacy platforms si tat the employees stay relevant at the times."
Moreover, he said, earlier it as about managing the crisis but now it is about how to recover. Hence, the whole paradigm has shifted to how to maintain social distancing, how to maintain employee health and safety, and all of these are the areas where the innovations are coming up recently. Therefore, we are co-innovating with various stakeholder to come up with better solutions.
Also Read: SAP India Streamlining Business Challenges for MSMES
Considering the short and medium-term working, Mr Kumar said, "We are also working with the policymakers in the health sector to really cover the sector holistically. Moreover, the education sector has seen a massive change with not only lectures but even examinations are shifted to online modes. Similarly, the work in the government, as well as the private sector, is moving to remote working and digital platforms. Hence, these are the areas we are looking at to augment with SAP's digital solutions.
Concluding his address he said, "We think that with our digital technology we will be able to help the authorities to respond much better in a proactive manner."
Also Read: 'Work From Home' to be new normal in post COVID era: Sindhu Gangadharan