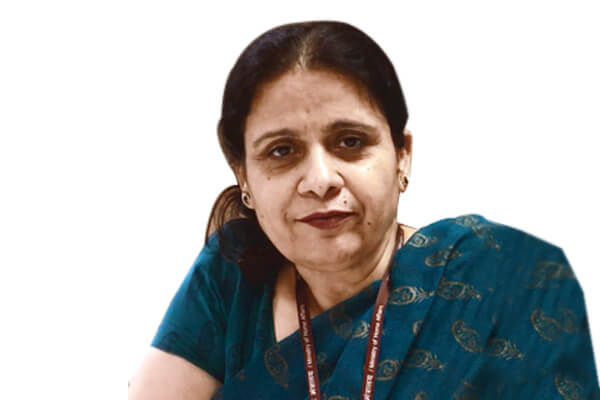 In an effort to bring in light the growth and development in India in recent years, Elets Technomedia organised India Transformation Summit from July 10 to July 12. Dr Neeta Verma, Director General, National Informatics Centre (NIC) delivered her keynote address for the session on 'Innovations in Governance During COVID-19'.
Dr Verma commenced her address by saying, "COVID-19 combined with lockdown was an unprecedented situation. Though for many, the amount of work significantly dropped for the government it increased manifolds." While the government has to deliver the regular service, they also have to manage the COVID pandemic and even neutralise the challenges that surfaced due to lockdown, she added.
Adding on she said, "Initially, there was a shortage of masks, PPE kits, sanitizers, etc. Then surfaced the challenge of upscaling testing facilities, treatments, and all of this needed close coordination between the various entities of the Centre and the state governments and also with the industry. So, the very first thing needed was a robust digital network to support online functioning and coordination. The demand for video conferencing raised manifolds and even now we have to cater to around 1200 to 1300 video conference meetings on a daily basis."
Apart from meetings, active online monitorings were being done, COVID war rooms were functioning, and so on and so forth. However, there is a lot of potential in these virtual meetings for the times to come. Moreover, many government examinations and selection commissions are requesting NIC for providing facilities to hold online interview for selection for various positions in government services. So, it a new kind of innovation in the functioning of various government services which is setting in and will soon become the new normal even in government offices, told Dr Verma.
Further, she said, "Integrating technologies like augmented reality, virtual reality with video conferences will further enhance the user experience giving it a sense of reality. This will be highly beneficial for students attending online classes for various courses." There is a need to augment existing technologies and integrating such advanced tech to give students real school-like experience, added Dr Verma.
Also Read: NIC strengthening India's e-governance amidst corona crisis
Speaking on how mobile applications posed a gamechanger in boosting service delivery, Dr Verma said, "As lockdown was in place and there was a need to mobilise the supply chains, testing and treatment in an augmented fashion, a lot of new systems were brought in to help the cause. We were developing an application in a day or two and some of them have a robust system like Aarogya Setu."
RTPCR was another new app introduced which has made the collection of the sample to its movement to labs a streamlined process. Over two lakh samples have been collected daily through this app. The mobile application has not only enhanced the collection of the samples but it has also improved accuracy of the information delivered, she added.
Continuing on the tech-based innovative initiatives taken, Dr Neeta Verma highlighted, "With the help of IIT Madras there was a mechanism developed which helped us to locate the emerging hotspots across the country. This helped the respective governments to take timely action to control the spread of the disease further."
Touching on solutions used for monitoring quarantine centres and people under quarantine, she said, "Various innovative tech-based measures were used for active monitoring. GPS location markers, selfie uploads y the citizens, etc. were a few steps taken which actually helped the authorities to monitor people without physically visiting them."
Speaking on the e-pass systems, Dr Verma pointed out, "E-pass system was essentially brought in existence for facilitating the movement of people for emergency reasons, medical reasons, etc. during the lockdown days. The system came in handy to manage people's movement, movement of goods, vehicles across the country."
She further mentioned about 'digital office' which is being implemented in all the central government offices and in many of the state government offices as well. "When the lockdown was imposed it was during the end of the financial year which raised numerous challenges for the employees as they had to close books, accounts and wrap the year-round work. So, the 'digital office' was introduced which allowed the employees to shift their entire workload on digital platforms and close the year."
Closing her address, Dr Verma said, "Like the private sector, the government offices are also moving towards remote functioning. We have e-offices in place which we are gradually implementing in all the government offices. However, one of the biggest challenges that come up is cybersecurity. So, the officials have to be careful while working online. Further, we are working on modules on how the officials can sanitise their devices and software while working from home." Technologically we are pretty ready to realise the dream of digital governance, however, we need to ramp up our protective systems for preventing cyberattacks, she added.