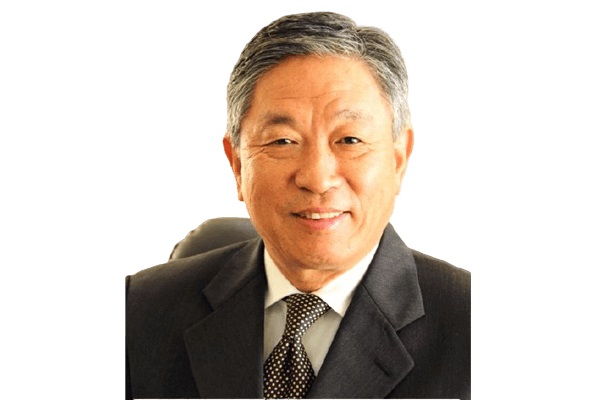 As economies across the world grapple with the aftermath of COVID19 outbreak, Taiwan's response to the pandemic has been outstanding. Though the country is bracing for a temporary slump in its economy, the Taiwan Government is working out effective strategies to revive its economy. In their bid to tap opportunities under Taiwan's 'New Southbound Policy' and India's 'Make in India' policy, Taiwanese companies have been building up a supply chain for electronics in central and southern India in major products such as mobile phones, netcom equipment, computers, etc. Taiwan looks forward to sharing its experiences, best practices and forge mutually beneficial collaborations with India post COVID-19 writes Amb. CHUNG-KWANG TIEN, Ambassador, Taipei Economic and Cultural Centre, India.
TAIWAN'S ECONOMIC OUTLOOK
Looking at the economic trends of Taiwan, the real Gross Domestic Product (GDP) grew by 1.54 percent in the first quarter of 2020. This, when compared to the previous forecast shows a fall of 0.26 percent. The economic impact of the pandemic has dealt a serious blow to domestic consumption, while manufacturers have benefited from order transfers and the expansion of domestic production capacity.
Despite the challenges from the impact of COVID-19 outbreak, the Government of Taiwan is seeking opportunities to strengthen a friendly environment for investment. And, in order to attract investment in the country, the Government has taken three initiatives to attract investments in the 5+2 Industrial Innovation Plan, Artificial Intelligence (AI) and 5G action plan. Such initiatives are important to make Taiwan an advanced manufacturing and R&D hub in Asia.
The three initiatives which the Taiwan government has implemented are- An action plan for welcoming overseas Taiwanese businesses to return to invest in Taiwan; Program to help domestic corporations with no history of business activity in China; and Plan to accelerate investment by SMEs.
The 5+2 Industrial Innovation Plan includes five pillar industries: Intelligent Machinery, IOT (Asia Silicon Valley), Green Energy, Biomedicine, National Defence and Aerospace, plus two innovations: New Agriculture and Circular Economy.
SLUMPING EXPORTS
As the COVID outbreak has impacted supply chains globally, the total exports in March 2020, faced a decline of 0.6 percent year-on-year. However, not all is gloomy as the production of the parts of electronic products grew by 18.1 percent in the same month. Moreover, as 'work from home' has become the new normal these days, 5G technologies have benefited the Taiwanese businesses. Hence, though at a reduced pace, businesses are bucking up.
INCREASE IN INDUSTRIAL PRODUCTION
Although exports have seen a decline, the industrial production index increased 10.4 percent year-on-year in March. The rise is majorly due to the expansion of domestic production capacity and demand for 5G applications. By sector, the index for the electronics component industry raised 26.04 percent year-on-year in the same month, while computers and optoelectronics makers increased 22.16 percent.
NEGATIVE INFLATION
Looking at the Consumer Price Index (CPI) in April 2020, a 0.97 percent drop is observed when compared with April 2019, largely reflecting a dive in crude prices. While the core CPI has increased 0.05 percent remaining in positive territory. The fuel, lubricants prices slumped 35.50 percent, and prices of vegetables, eggs, communication fees, as well as entertainment expenses also dropped 13.63 percent, 7.32 percent, 5.80 percent, and 3.72 percent, respectively.
BUSINESS INDICATORS – THE MONITORING INDICATOR FLASHES YELLOW-BLUE SIGNAL
In March 2020, the overall monitoring indicator changed from 'green' to the "yellow-blue" last month, as the total score decreased four points to 20. The trend-adjusted leading index decreased for six consecutive months and the coincident index decreased for two consecutive months. Moreover, manufacturing PMI dropped into a contraction zone. The manufacturing sector reversed its recent trend of growth in the past seven months as the seasonally adjusted Taiwan manufacturing PMI fell 5.5 percentage points to 47.6 at present and recorded its biggest month-to-month decrease since July 2012.
TAIWAN PROMOTES 'NEW SOUTHBOUND POLICY' AND INDIA IS ONE OF THE KEY PARTNERS
In an effort to strengthen its trade, economic and cultural ties with ASEAN member countries, South Asian Countries including India and also with Australia and New Zealand, Taiwan has been promoting the 'New Southbound Policy' since 2016. The Policy promotion plan consists of four main components: promoting economic collaboration, conducting talent exchange, sharing resources, and forging regional links.
There are five flagship projects which are covered under the policy initially – Innovative Industries, Medical Cooperation and Industrial Supply Chains, Policy Forums and Youth Exchange Platforms, Regional Agriculture, and Talent Cultivation. Also, there are three potential fields for collaboration – e-commerce, infrastructure and tourism.
FIELDS OF TAIWAN-INDIA COLLABORATION
In their bid to tap opportunities under Taiwan's 'New Southbound Policy' and India's 'Make in India' policy, Taiwanese companies have been building up a supply chain for electronics in central and southern India and the major products include mobile phones, netcom equipment, computers, etc.
As India has been working extensively on sustainable development, Taiwanese industries continue to exchange knowledge with their Indian counterparts during various forums to seek effective and feasible collaborations. The exchange of view majorly encompasses fields such as electronic manufacturing, smart cities, green technology, water resource management, smart vehicles and components, and more.
Moreover, as Taiwan's response against COVID has been well appreciated, it looks forward to sharing best practices, experiences and PPE industries with India post COVID-19.