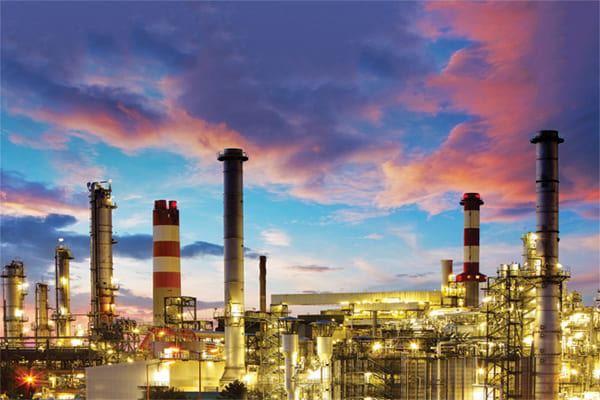 The Rajasthan Government is planning to formulate a new Industrial Policy. It focuses on attracting maximum investment and generating employment simultaneously, observes Elets News Network (ENN).
Rajasthan, India's largest state in terms of area, is located in the north-western part of the country bordering six major states. It's a natural corridor between the wealthy northern and the prosperous western states, making it an important trade and commerce centre.
The State's natural resources, policy incentives, strategic location and infrastructure are favourably suited for investment in sectors such as cement, tourism, agriculture and allied industries, mineral and mineral processing industries.
Between 2011-12 and 2017-18, the Gross State Domestic Product (GSDP) expanded at a Compound Annual Growth Rate (CAGR) of 11.60 percent (in rupee terms) to $ 130.37 billion whereas the Net State Domestic Product (NSDP) expanded at a CAGR of 11.45 percent (in rupee terms) to $ 117.53 billion.
In Rajasthan, the Bureau of Investment Promotion (BIP) is the nodal agency of the State Government that facilitates investments in various sectors. Also, the Rajasthan State Industrial Development and Investment Corporation (RIICO) is the sole agency in the State that develops land for industrial growth.
New Policy in the Offing
A new draft of industrial policy is being prepared in Rajasthan in the wake of new State Government coming to power. It aims to lay a renewed emphasis on investments and employment generation, while ensuring all stakeholders' participation. A series of dialogues has been initiated to collect opinion of different industrial sectors.
The State Industries Department has decided to bring out a new industrial policy that would focus on attracting investments and generating employment and further strengthening the single window clearance system.
In a bid to prepare a new industrial policy for the State, Rajasthan Industries Minister Parsadi Lal Meena has formed a five-member committee under the chairmanship of Industries Commissioner K K Pathak. "The key focus of the new policy will be on ensuring a balanced development of industries in the state and job creation," the minister said.
In this regard, the committee members have been asked to seek suggestions from industrial organisations to frame the new policy, according to Additional Chief Secretary Subodh Agarwal.
To revive the investment climate in the state, both RIICO and Bureau of Industrial Promotion (BIP) have been holding review meetings in the past couple of days. The existing single window clearance policy will also be tweaked into accommodating most of the MSMEs in the state.
BIP has been asked to prepare the Rajasthan Industrial Policy Scheme (RIPs) 2019 and the Additional Chief Secretary has outlined five areas for the policy, which needs to be industry-friendly, employment-oriented, simpler, transparent and effective.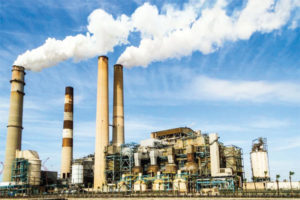 The review meetings with industry representatives from different domains assume special importance in the current scenario. "The direct dialogues with the industries will help resolve their issues and facilitate the incorporation of provisions which will speed up Rajasthan's industrial development," according to State Industries Commissioner Krishna Kant Pathak.
The State's Industry Minister Parsadi, Lal Meena, has emphasised that the new industrial policy, will ensure priority in jobs to the state residents. "We will bring such a policy where the investor, who will be provided all the required facilities, have to ensure that certain percentage of people from Rajasthan get provided jobs. It will be our first condition," he added.
Meena said to ensure that people of the State get jobs and do not have to migrate to other States, there will be provision of providing employment to people in the new industrial policy. "The new industrial policy will ensure that investors do not face problems and the processes are speedy and time- bound. We will make time-bound programmes."
The key focus of the new policy will be on balanced development of industries in the state and job creation.
The focus would also be on easy funding for those looking for self employment opportunities and curating new start-ups.
Online One Window System
Under the new schemed of things, there will be additional focus on the ease of doing business (EoDB). The new Industrial Policy aims to further boost and significantly improve the rankings. The efforts will be to effectively implement business reform action plan and ensure that process related to setting up of industries and business are done in a time-bound manner. There will also be concerted effort to activate the single window system and ensure that works related to it are done timely through online services.
The Online Single Window System envisages some critical reforms. One reform point pertains to elimination of physical touch-point at the time of the routine scrutiny and verifying the sanctity of documents, done by the Departments after receipt of an application. The investor should not be required to visit the Department concerned nor should the official be required to physically contact him for the purpose of verification. Further clarification may be sought online.
In case where an investor has applied for multiple permits/ NOCs/ approvals, the investor shall be notified as and when each approval is accorded, without waiting for other approvals. Where different approvals are granted in accordance with different timelines, the applicant should receive approvals in the Single Window System as and when they are given by the Department / Agency responsible.
CSR: Industry's
Philanthropic Side
Company Social Responsibility (CSR) initiative of the Rajasthan Government aims to provide a platform for interaction between various stakeholders engaged in CSR activities. It facilitates channelising of CSR funds from companies for the State welfare.
This platform provides a list of eligible projects under various categories in the State companies to review and select. Each of these projects is an identified CSR project, verified and approved by various departments of the State Government. Along with project listing, this platform enlists companies and government bodies that are and have been executing CSR projects in various sectors. This initiative also facilitates interaction between State Government Departments, Companies and Not-for-Profit Organisations (NPOs) for public welfare.
Any company, holding or subsidiary company, foreign company defined under clause (42) of section 2 of the Companies Act which fulfils the following criterion during any financial year: Net worth of Rs 500 crores or more, or a turnover Rs 1,000 crores or more or, Net profit of Rs 5 crores or more during any financial year, is in the ambit of CSR, and thus it should spend 2% of the average net profit during the three immediately preceding financial years.
The Rajasthan Government assists by encouraging innovative and progressive CSR practices by ensuring no replication of projects. It helps companies identify projects that are aligned with the State's priorities and company's vision. It suggests projects and activities aligned with State's priorities and supports in developing sustainable models by creating platforms for upscaling projects.
Also Read:  Rajasthan Govt Making Small Enterprises Yield Bigger Results
Under the purview of the new Industrial Policy looking into the state requirements, new industrial areas will be developed and possibilities of new export policy and constitution of export bureau will be explored.
iStart Boost for Startups
iStart Rajasthan is a flagship programme by the Department of Information Technology and Communication, Government of Rajasthan, to foster innovation, create jobs and facilitate investment in the State. It is a comprehensive, integrated platform, which is a one-of-its-kind, single window resource for startups, investors, incubators, accelerators and mentors. The focus of this initiative is on idea stage, early stage and startups with MVP (Minimal Viable Product).
The Rajasthan Government helps companies identify projects that are aligned with the State's priorities and company's vision.
This iStart helps the startups minimise the bureaucracy associated with the initiation of startup operations. Startups who want to work in Rajasthan can visit the iStart portal and all the requirements concerning the startup ecosystem like registering, approval or applying for funds can be accomplished via this platform. This platform also facilitates the startup to connect with thousands plus investors which are already on-boarded on the platform. All startups are evaluated via QRate program, which is recognised all over India by leading investors and VCs. QRate program is a rating mechanism which helps startups evaluate themselves and provides avenues for self-improvement.
iStart Nest, Rajasthan Government's incubation centre is the only centralised incubator in the nation providing free incubation to emerging the start-ups.
The incubation programme is formulated to help start-ups gain traction through deep mentor engagements, rapid iteration cycles, and fundraising preparation. iStart Nest offers state-of-the-art facilities at its incubation centre with a wide range of resources and mentoring from the industry tycoons. iStart Nest programme works with an extensive network of investor, accelerator and mentors to help new entrepreneurs launch and grow the innovative companies.
iStart Rajasthan hosts mentoring sessions that are designed to help startups gain traction through deep mentor engagement, rapid iteration cycles and fundraising preparation. In order to have the right mix in its start-up portfolio, and as a part of the iStart initiative, the Government of Rajasthan, has announced Bhamashah Startup Promotion Fund of Rs 500 crore, which will include components for women-led and green solutions startups and has earmarked Rs.100 crore and Rs.50 crore for both respectively.
Also Read: iStart— the only integrated start-up platform in India