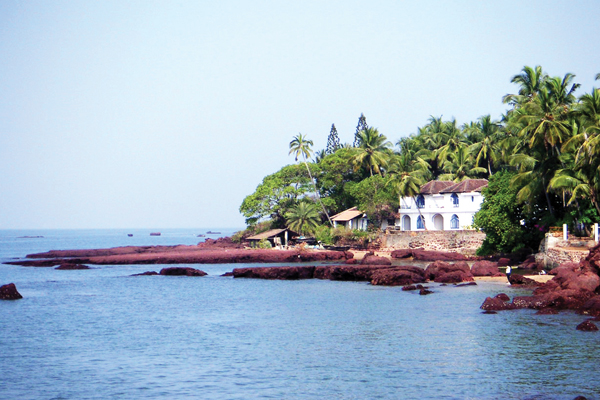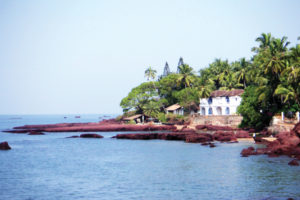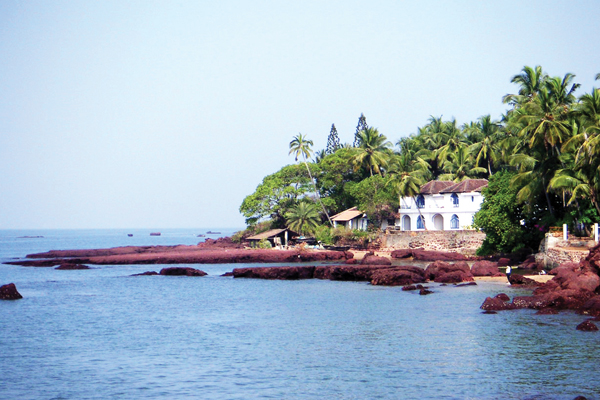 Goa, also known as 'Tourist Paradise' hosts more than 56 lakh domestic and 63 lakh foreign tourists annually (as per Government of Goa tourist data). Panaji, the capital city of Goa, was selected in the first round of Smart Cities Mission. The Government has already started many Smart Cities projects to make it a world class livable city, writes Priyanka Sharma of Elets News Network (ENN).
Panaji has a natural setting and is also well provided with a range of amenities like markets, social and cultural institutions, as well as urban services. The vision of the State Government is to transform Panaji into a world-class, environmentally sustainable and liveable city for all, while preserving its heritage, cultural diversity and ecosystem through community participation, innovation and smart solutions. Citizens of Panaji are proud of their heritage. The Government is trying to reflect this heritage, architecture and way of life unique to the city in its projects. Promotion of local culture to attract tourism is a USP which the city has developed and would like to strengthen further.
Digital Litreracy in Goa
Extending the Prime Minister's Digital India vision, the Government of Goa has signed a Memorandum of Understanding (MoU) with Google India to promote digital literacy and drive digital transformation across the State.
The Goa State Government has launched 'Internet Safety Education' for students in Goa in association with Google India. Internet safety education is now part of the school curriculum of classes IX and XII in government schools across the State.
Google has created this curriculum in consultation with experts, developed and shared modules for integration in curriculum. As part of the programme, Google India has initiated teacher trainings as well.
"Skill development is very important and needs upgradation in the IT sector. Through the Chamber of Commerce and the various engineering colleges in Goa, we are trying to work out a programme so that students coming out of the colleges are industry-ready and aware of the requirement in the industry," said Ameya Abhayankar, Secretary IT, Government of Goa,while speaking to Elets News Network.
With an aim to transform students in villages as the digital face of villages, a group of passionate, like-minded people have put together the concept- Goans Empowered with Information Technology- GEIT. Here the focus is to make Goan village students digitally smarter. This group is on a mission to make schools digitally inclined in order to provide essential support to help students learn.
The group is currently involved in boosting knowledge and infrastructure in the three village schools in Goa namely: St Bartholomew's High School (Chorao, Tiswadi), Azmane High School (Neura, Mandur, Tiswadi) and Dayanand Bandodkar High School (Gokulde, Padi, Quepem).
Road infrastructure
The State Government is planning a signal-free city, with the help of uni-directional roads. Plans are in place for BRT and ferry routing.
Solid waste management
The Government aims to have 100 per cent household collection and segregation of waste. There are facilities for material recovery, co- processing (cement factories), recyclables auctioned, and for the incineration of bio-medical waste.
To protect the environment, the State Government has banned plastic bags with effect from July this year. Any person making, selling or carrying plastic bags can be fined up to Rs 5,000, while any person who is caught throwing plastic bags in public places will be fined up to Rs 10,000.
Goa is already following a ban on the use of plastic bags below 40 microns under the Goa Biodegradable Garbage (Controlled) Act 1996.
Security enhancement
Goa has formed a special tourist police force which regularly patrol all the areas. A special helpline for women has started in Goa. Also women driver cab services have started their services. The Government has also started CCTV camera surveillance at vantage points.
Biometric attendance
The City Corporation of Panaji has started biometric attendance system for its staff since 2014-2015 to monitor staff/ conservancy workers' working hours, daily attendance and for the creation of monthly reports.
E-governance
Currently property tax payments can be made online in Goa. The Corporation of Panaji website displays certain statutory documents and the citizen charter.
Sustainable Municipal Services and Citizen Connect: The City Corporation of Panaji plans to strengthen civic amenities and municipal services, especially in slum-like settlements in the city, bringing them on par with the rest of the city.
Goa's Raj Bhavan at Dona Paula has gone cashless with Mridula Sinha, Governor of Goa, making the first transaction herself.
The Governor's Palace will do all its household expenses and tour expenditure cashless. Special training has been provided to its staff members so that cashless transactions go on smoothly.
The State Government has announced that it is moving towards making the whole state cashless. The Tourism Department of the State has moved most of its services online with various options of making cashless payment available.
"There are more bank accounts in Goa than people. Our State is currently focussing on Jandhan accounts. We are integrating all the three components i.e bank account, Aadhaar and mobile number so that people can do online transactions easily," said Revathi Majumdar, CEO, Goa Electronics Limited.
Pedestrianised Public Areas: The Government has planned to construct semi pedestrianisation at Church Square to create a public space that portrays the 'image of the city, portrayal of art and culture while carrying forward traditions of street fairs like the "Purumentachem Fest" – a traditional annual fair, open street restaurants on 18th June road, constitute a replicable model for pedestrianised public spaces in the city.
Ecomobility: Walkways, pedestrian links between core city and Patto area, pedestrianisation around Mala lake and along the Creek add to walkability. City-wide public bike share and reliable public bus transit systems have been proposed to be set up. Resultant modal shift and emissions reduction will contribute to mitigate the urban heat island effect.
Interlinking core city and patto area: Opening up Patto area and Patto parking after office hours have been proposed. For event based tourism, provision of creek side sit-outs, ecological restoration of abandoned Mala lake as a recreation zone are proposed.
Enhanced Green Cover: 5,000 fruit bearing trees in the two sq km area and mangrove plantation along the creek substantially will increase green cover in the area and the Government has already started the plantation.
The culture of citizen centric planning in Panaji, proven efficacy in revenue collection and the relevance of the area based proposal, will ensure its successful implementation.
Citizen centric planning: An active and involved citizenry characterises Panaji. Planning processes have always considered citizen engagement and developed plans have been a true reflection of the aspirations of the people. The holistic masterplan for the city, as an example, was prepared through a similar process of extensive discussions and city wide consensus. The Smart City Proposal was also prepared by seeking buy-in from all sections of the society, the Government and the political class. Ensuring adequate consideration of citizen aspirations, the Municipal Corporation accorded unanimous approval to the proposal