Crowding cities call for measures to overcome the gaps in infrastructure demand and supply. But given the limitations of resources, going smart seems the way forward. And, that's the message experts, stakeholders and policy-makers sought to convey at the Elets Technomedia-organised '3rd Smart City 2014' event in New Delhi on July 18, 2014
In line with most other countries of the world, India is also transforming rapidly into an urban nation. Her rise from an agricultural country to a semi-developed industrial country in the last 67 years of Independence has led to the creation of some of the most populous metros of the world like Delhi and Mumbai. The number of one million-plus cities in the country is also increasing with each passing year. Accommodating about 31 percent of the Indian population, India cities are home to around 410 million people today, according to the 2011 census figures.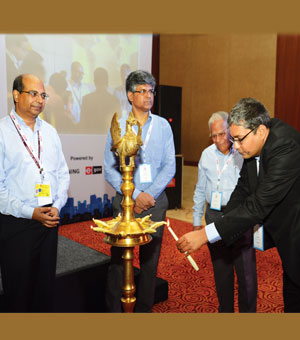 The fast pace of urbanisation has left both centuries old centres for urban living and the cities taking shape after the Independence under immense pressure, and the urban infrastructures have begun to creak under the load. Even the basic requirements like housing, transportation, water, energy, transportation and health etc., are falling short of the require- ments of the urban dwellers, thereby leading to a situation of chaos. And, what is more, the situation in the cities could further worsen in the business-as-usual kind of scenario, as the urban population is predicted to hit 590 million by 2030.
To reduce the stress on our cities and its infrastructures, we need more planned and better designed urban settlements. In this backdrop, the emerging concept of Smart City seems a workable alternative. The idea of smart city, as proposed by the two erstwhile successive UPA governments, has been put in focus by the present BJP-led NDA Government as well. It announced to develop 100 high-tech smart cities across India.
A smart city assimilates the essence of space, ecology and infrastructure with people for developing smarter, economically sound and happy living places. This unison is achieved through use of ICT to attain the goal of more efficient services by making amenities like telecommunications, logistics, water and gas supply more efficient.
With a view to focussing on different aspects of a smart city, the Elets Technomedia Pvt Ltd, a pioneer in proliferating the concept of ICT in governance and development issues in India, organised an interactive conference. The event also threw light on the vision and needs of an efficient, deliverable and liveable modern city.
The event—3rd Smart City 2014—was an enlightened gathering of various stakeholders, including the policy makers, users and solution providers for urban development, both from government as well as private sector. Eminent personalities, speaking at the meet held at Hotel Lalit on July 18, 2014 in New Delhi, shared their knowledge and experiences on the idea of building smart cities in India.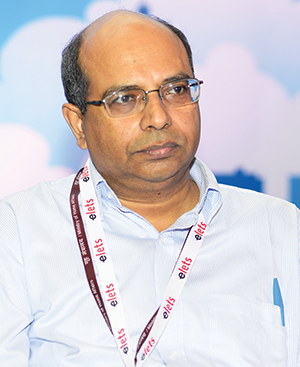 Rakesh Ranjan,
Advisor, Planning
Commission of India
The role of municipal bodies is of crucial importance in making a city smarter and organised. Provided with extensive authority and resources at his command, a Mayor can do wonders in terms of development of a city. Private investors generally shy away from investing in civic amenities because of the lack of transparency and knowledge of right person to be approached for clarity in approvals and regulations.
With respect to the present government's goal of achieving housing for all by 2022, there is dire need of proactive approach in planning of civic services, power supply, broadband connectivity, etc. The Information and Communication Technology (ICT) should be exploited to the fullest for providing certain urban facilities like sewage treatment, solid waste management, urban transport, etc. Given the shortage of urbanm housing infrastructure , even the role of affordable housing is very crucial in shaping the future cities.
The event commenced with the lighting of the auspicious lamp by the speakers of the inaugural session. After the traditional ritual, Dr Ravi Gupta, Editor-in-Chief of eGov magazine, welcomed the guests and speakers at the meet. In his opening remarks, Dr Gupta applauded the NDA Government for taking a prompt action towards developing the proposed 100 smart cities. He also spoke about the quintessential features of a smart city and juxtaposed it with the contemporary major metros of the country. He spoke at length about the likely challenges that developing smart cities could face, and asked the present audience about their idea of smarter cities.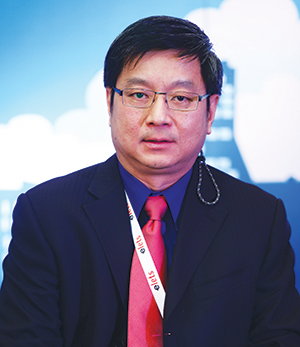 Vincent Lim,
General Manager,
HP Enterprise Group, Asia-Pacific and Japan
The idea of developing 100 smart cities is a great vision. A smart city can be developed through efffective interaction among its various segments. HP has collaboration and partnerships in different cities across the world where it is offering communication technologies to make city life simpler and living smart. If cities are not made smarter nothing can save them from turning into slums.
Plans and strategies for making cities smarter should veer around the aspirations of people living there. The technology-friendly cities should be specific to needs of older as well as kids. Besides, ICT-enabled cities will also give rise to a healthy competition between cities, which will make things only better. Better information to the city leaders would also lead to better policymaking, which will eventually lead to a better urban space. Smart cities are also likely to see accelerated pace of growth and a robust economy as compared to other cities. An effective use of strong human capital, social capital and ICT infrastructure would only boost the process.
However, all these goals cannot be achieved unless supported by tremendous innovations in technology and their implementation. To make our cities smarter, there is need for sustained innovation in Business Models, Services, Processes, Operations and Partnerships.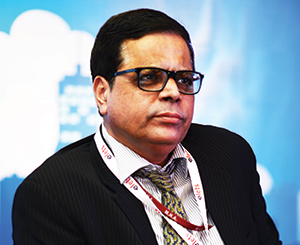 A S Bhal,
Economic Advisor,
Ministry of Urban Development,
Government of India
Instead of analysing the nature and activities of smart cities as a concept, there must be greater focus on the implementa- tion aspect of urban planning. However, diversionary trends have been observed in the policy-making, where industrial economic zones are given precedence over Green, eco-friendly cities. London and Singapore are the ideal examples of organised smart cities, also incorporating all the features of an eco-friendly city. Most of the cities meant to be 'greenfield cities' are today getting converted into 'brownfield cities', globally.
With respect to the 100 smart cities vision of the Narendra Modi-led NDA Government, the role of Mayors, local governments and states is of utmost importance. There has never been a problem of finance and resources and that would never happen. However, it is imperative that planning, regulation and demands come from the states. It will be the pro-active approach of states that will lead to greater release of central funds for developing infrastructure.
The future of cities under development at locations along the Delhi Mumbai Industrial Corridor (DMIC) — the most ambitious infrastructure project of the country — seems promising.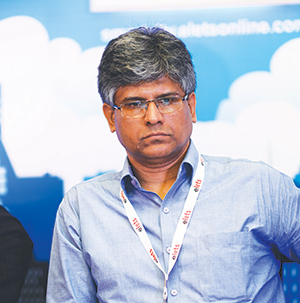 Prof Jagan Shah,
Director,
National Institute of Urban Affairs
Smart cities are not just about Information Technology (IT) but also about expeditious implementation of policies. The Informaion and Communications Technology (ICT) initiatives and policies in smart cities must touch day-to-day life of people. SMS services, service portals and other setups for public services should be aimed at making the life of people better and easier. The focus must not solely be on creating new cities, but the existing cities should also be made smarter through retrofit method. As for the role of ICT in making smarter cities, it should aim at making city management systems intelligent.
Innovative solutions for generating real time data by tracking the public services system like transportation, water supply, tax collection, etc., should be put in place. The data thus generated can be used for making services more efficient through informed decision making. With the ICT, cities will become more effective, faster, accountable and transparent.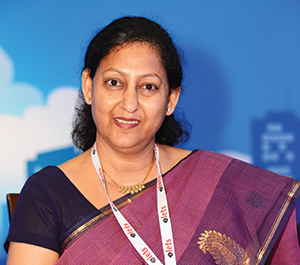 Dr Ratna Jain,
Mayor, Kota
Municipal Corporation
According to Dr Ratna smarter use of ICT enables a city to become cleaner and infrastructure-wise sound in very effective manner. The projects and services using ICT involvement are adding to the growth and development of city of Kota. She also talked about her visits to international conferences and knowledge shared there around city development and waste management.
The ICT-enabled e-governance services in Kota city is doing wonders. eServices developed on the e-governance model in Kota, known as "Nagar Nigam Helpline", and e-governance mobile application "Samadhan" provides solutions to every municipality-related query to the citizens. A GIS survey also took place in the past to keep a track of land records in the city of Kota. She made a special reference to GIS-based citizen reporting and waste management system in Kota. This GIS-integrated Web and Android-based application can do analytics, report generation and SMS alert delivery.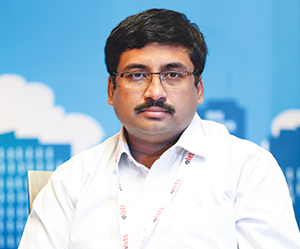 R D Nazeem,
Secretary, Department
of Urban Development & Town
Planning and Housing, Govt of
Himachal Pradesh
The Informaion and Communications Technology is needed in day-to-day life of the masses. Harnessing the power of ICT can make the life of a common man easier. All the decisions, policies and implementations should be related to his livelihood issues. ICT services like SMS-based alert and information systems takes services to doorsteps of citizens.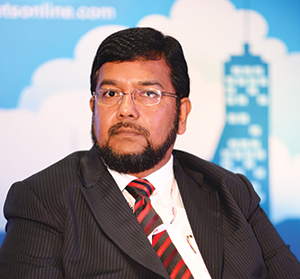 Aameer Azeemi,
MD, Cisco Consulting Services, APJC Emerging Markets and Head – IoE Practice, APJC.
Technologies in India are almost at par with the western countries, but the difference lies in their effective use in solving day-to-day problems. Nature of the urban problems are similar everywhere in the world: issues like traffic, electricity, water, poverty, crime, education and healthcare are same in every big city of the world. The Information and Communications Technology (ICT) offers very far-reaching and prompt solutions to all the woes of the urban world.
Enabled solutions integrating people, processes and data provide seamless solutions for effective provision of citizen services, infrastructure and business services.
In terms of monetary estimation, the business volume of IT services for urban civic services amounts to somewhere around US$4.6 trillion. To tap this huge potential, digital infrastructure should be inherently integrated with the planning and designing of modern-day cities and buildings by planners and developers. In fact, it is the ICT in architecture of a city that would decide the urban ecosystem to a great extent.
Further, to make cities less crowded and efficient, cloud computing can offer some effective solutions like remotely-operated services with minimal human intervention. Distance offices and learning centres are some of the examples of integrated Information and Communications Technology solutions for making cities more liveable and less cluttered.
Cloud-based solutions, equipped with sensors and tracking devices, provide fast and effective solutions for city management activities, like healthcare, traffic, parking and waste management, apart from many other related civic problems in the cities.

Chandrakant Dalvi,
Settlement Commissioner and Director of
Land Records, Government of Maharashtra
Maharashtra has successfully implemented a number of e-governance solutions for e-streaming of land records for better access and record keeping. There are various e-projects run by the Land Records Department of Maharashtra that have made land management an easier, simpler and hasslefree process in the state for both citizens as well as officials.
There is a need for maintenance of land records data in the electronic form. Rapid urbanisation is responsible for the imminent need for modernisation of land records and the related data, as around 40 percent of India's population is living in cities, according to the 2011 census. In such a situation, a proper land management is not only necessary, but it is also a must.
Digitisation programmes for various land records is being undertaken across the state. About 55 lakh Property Cards are being maintained by the Land Records Department in digital format under Property Card Information System (PCIS). These records are based on the surveys carried out in municipal corporations and villages having more than 2,000 population. As for cities, surveys have been carried out in 25 municipal corporations and 222 municipal councils.
eMutation is another innovative land record maintenance system in the state, he said. In eMutation, land record transfer and other related activities are entirely carried out online with minimal usage of offline methods and processes. For maintenance of village records in digital format, a scheme of eChawadi is being implemented by the Revenue Records Department in the state. Controlled by Talathis, village level revenue officers under eChawadi, maintenance of village registers is done in digital format at secured State Data Center. Data is easily accessed by a Talathi using laptop and data card for the benefit of villagers.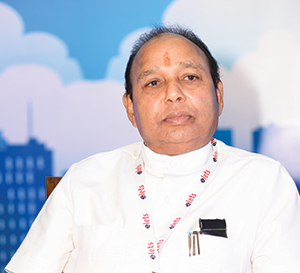 Harphool Chander
Kalyan, Mayor,
Chandigarh Municipal
Corporation
The planned development of Chandigarh is one of the reasons for its recognition as most one of the most preferred cities of affluents. ICT has been used in various developmental schemes in Chandigarh and day-to-day working of the municipal corporation. Be it civic facilities, regulate traffic or safety and security of its citizens, Chandigarh is fast moving towards becoming a smart cities. One has to visit Chandigarh see how it has come up over the decades.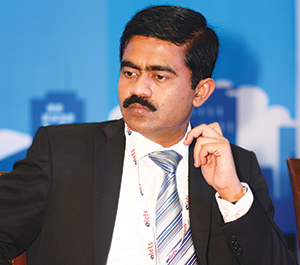 Anirban Kundu,
Urban Lead
Specialist, KFW Development Bank
The Information and Communications Technology activities need to be transparent, effective and accountable, and all the ICT activities should be combined as an integral tool for reaping the outcome of good governance. With respect to technological innovations, there is a need to to develop an interface as a console where citizens could know about as well as access technology to enjoy various benefits of civic services in a city.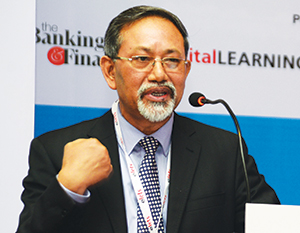 Dr NC Borah,
Chairman and
Managing Director, Guwahati
Neurological Research Center
The country's medical services are in a shambles today. Private medical system has become almost unaffordable for the common man in India due to its high costs. On the other hand, the condition of public health system in the country is pathetic and it is virtually crumbling under the growing pressure of patients. In such a scenario, the role of Information and Communications Technology (ICT) is laudable in facilitating at least some affordable and easily accessible healthcare system in the country. The Guwhati Neurological Research Center (GNRC) — a hospital made from bamboo in Guwhati — has taken a number of initiatives towards pioneering affordable healthcare system. Village camps and other efforts made by his organisation has reduced the cost of healthcare in Guwahati and nearby areas.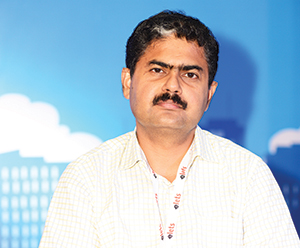 Anil Shukla,
Joint
Commissioner (Traffic),
Delhi Police
Accoroding to Shukla, seriousness of Delhi's traffic problem can be gauged from the numbers of vehicles registered in Delhi — around 85 lakh. To nab the offenders on the street, Delhi Police's e-Challan programme has worked well. The estimated the number of challans imposed daily at around 50,000 in Delhi. In e-challan, a defaulter vehicle on the spot is checked from the database for a number of traffic violations and accordingly fined or prosecuted. With e-Challan, the process of challaning has become very fast and effective. Other measures that Shukla mentioned are various ICBB Mishra, Deputy DiT initiatives of the Delhi Police, including Traffic Police Mobile Application featuring traffic-related alerts, advisories, fare calculating auto/taxi app and emergency passenger call facility. Intelligent Traffic Management System (ITMS) is another tool that helps Delhi police in maintaining better enforcement, regulation and information dissemination on the city roads. .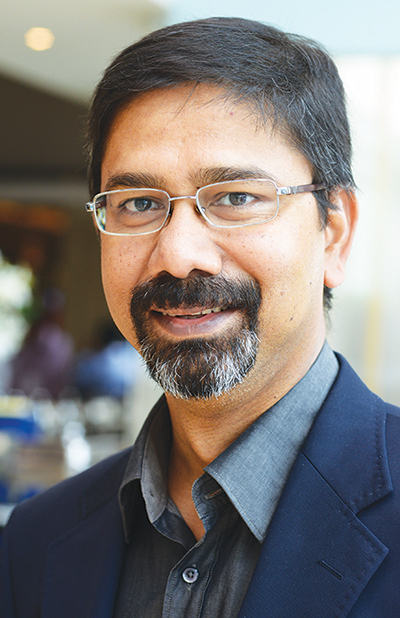 Anjum Parwez,
Managing Director,
Bangalore Metropolitan Transport
Corporation (BMTC)
IT been of immense help in managing traffic in Bangalore. The traffic woes of Bangalore are no different from the problems in other cities of the country. Excessive traffic on roads due to increasing number of personal vehicles is responsible for long travelling hours on road. Increased income levels and desire to own a vehicle, coupled with an inefficient, unreliable, crowded and uncomfortable public transport system, has primarily driven the middle class to owning personal vehicles.
As smart phones have reached almost every citizen in the Indian cities, BMTC has begun to use IT and geo-spatial technologies in its day-to-day working and operations. Successful implementation of Intelligent Transport System (ITS) was entrusted with the objective to achieve goals like vehicle tracking system and two-way communication, electronic ticketing machines, passenger information system, data and command control center and depot management system. In addition to the ITS measures, BMTC smart card, CCTV at bus stationBB Mishra, Deputy Dis, passenger information kiosks and kiosk-based leave management system have effectively helped in improving traffic management in Bangalore and effecting internal discipline in BMTC, apart from rooting out corruption from the department to some extent.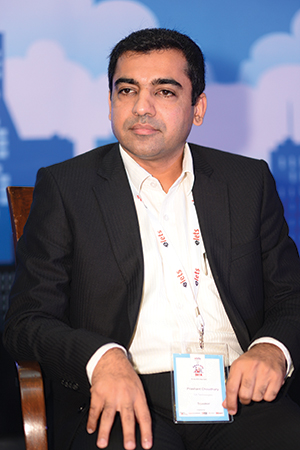 Prashant Choudhary,
Director, CA
Technologies
Without ICT, a smart city cannot function properly, and there is constant need for monitoring the IT infrastructure installed in a smart city. Every service in a city, ranging from energy management, pollution controlling, traffic monitoring, parking monitoring, video surveillance, etc., depends on network and communication services, forming a digital interaction between citizens and services. The IT infrastructure in a smart city, therefore, is required to be evaluated and monitored through a controlled data center that can distribute, allocate as well as track utilisation of resources.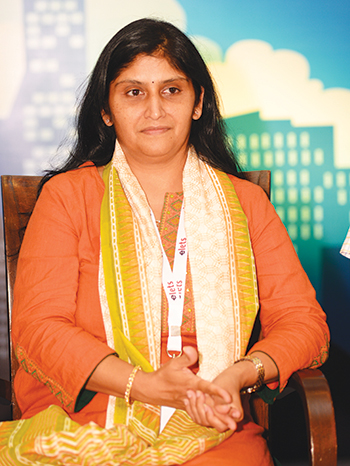 Mona Khandhar,
Secretary, Department of Urban Development
and Urban Housing, Government of Gujarat
The ambitious Gandhinagar International Financial Tec City (GIFT) project is a one-time solution for all the urban woes of modern Indian cities. Although India is a great success story today, it has also led to virtual crumbling of the urban infrastructure. This is the biggest hindrance to strong urbanisation trends and systematic cities in India. GIFT project would emerge as a role model for the planned smart cities in India.
The range of infrastructure facilities proposed in the GIFT city includes Roads & Transport, Waste Management System, ICT, Power Generation & Distribution, District Cooling System, Domestic Gas Distribution, Waste Managment System, and Landscaping and Maintenance System. As for the transportation sector, there are proposed grid of six arterial roads, Mass Rapid Transit System (MRTS) and Bus Rapid Transit System (BRTS) to keep the city mobile.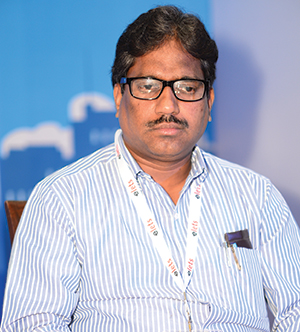 Pawan Kumar,
Assistant Town and
Country Planner, Ministry of Urban
Development, Government of India
Smart cities are sustainable cities powered with Information and Communications Technolody for delivering better services, reducing carbon footprints and creating sustainable environment with a better quality of life. He emphasised on the role of three 3Es — Economy, Ecology and Equity — in making a city more sustainable and qualitative.
With the deliberation of smart city on the parameter of 3Es related to transportation needs of a high-tech moder-day city: the first E-economy should satisfy the needs of transport hub and its connection with the parent city; the next E-ecology should relate to need of environmentally-sustainable transport (EST); and the third E-equity should focuses on the need for public transport itself.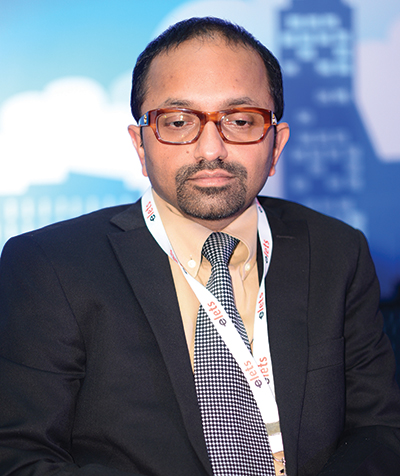 Ravi P Gupta,
Head of the Information Technology Group,
Delhi Integrated Multi-Modal Transit System (DIMTS)
Efficient transport operations are a must for a city to qualify as a smart city. Intelligent Transport roadmap providing complete information to a commuter about entire activities happening around him is a key to successful running of a city's transport system.
The Delhi Integrated Multi-Modal Transit System plays a crucial role in implementing ICT in various transport systems in Delhi, including Metro, BRTS, etc. However, in the context of intelligent transport systems for delivering better services, extensive use of Automatic Vehicle Location (AVL) system, Passenger Information System, Automatic Fare Collection System, GPS-backed tracking and complaint management system and Intelligent Signalling Systems (ISS) are recommended. DIMTS AVL, Electronic Ticketing Machines (ETMs) , cluster AVIs, Passenger Information System, Intelligent Signalling Mobile Application, etc., are only some of the devices installed by DIMTS in the national capital.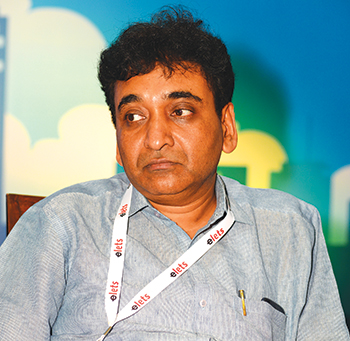 Rajesh Aggarwal,
Principal
Secretary, IT, Maharashtra
Moving beyond the traditional use of closedcircuit television cameras (CCTVs), there is a need to use modern technology for enabling safer environment and secure atmosphere in the cities. Innovative solutions are also needed for advanced usage of CCTV and related peripherals to ensure better security surveillance around human habitats. The use of CCTV cameras in a security setup in current usage is required to be more advanced and be integrated with innova tive solutions to make them more secure.
The integrated processes that connect the CCTV streams at different places together offer better security scenarios to security agencies and the authorities. Inter-connectivity of CCTV cameras and their integration with smart phones can further raise the security bar in our cities.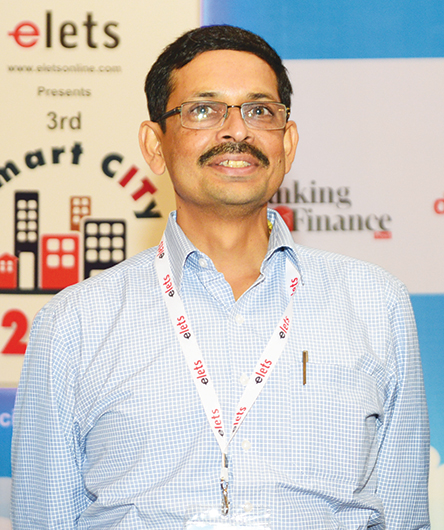 Anuj Dayal,
Executive Director,
Delhi Metro Rail Corporation
The Delhi Metro is an example of a built-in security network system. Its security setup one of the best. Delhi Metro is one of the largest metro networks in the world touching close to 400-km stretch. The present daily ridership of Delhi Metro is approximately 25 lakh commuters. Equipped with an extensive network of CCTV cameras and security personals from CRPF, Delhi Metro is a safe mode of travelling for the womenfolk. Apart from domesticating the ICT, there is also a need to follow safety norms at construction sites, which is largely ignored by construction companies in India. Today metro is a viable mode for transport in urbanised Indian cities.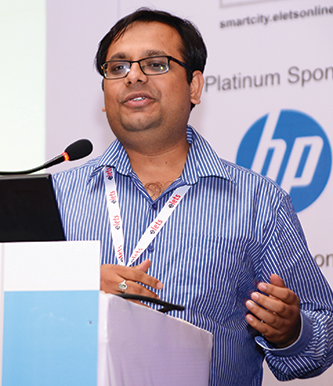 Abhishek Kumar,
Key
Account Manager,
Axis Communication
Safety and security is an integral part of a smart city. A city that is not safe can never be smart. Hence special attention should be paid to the safety aspect. Apart from other ICT-enabled safety devices, CCTV cameras are surveillance devices of importance. The centres and periphery of urban centres are more prone to crime requiring the highest level of security, as the rate of crime is directly associated with the size and density of population of a city. CCTV cameras aligned with IT-enabled technologies are an effective instrument against common threat perceptions.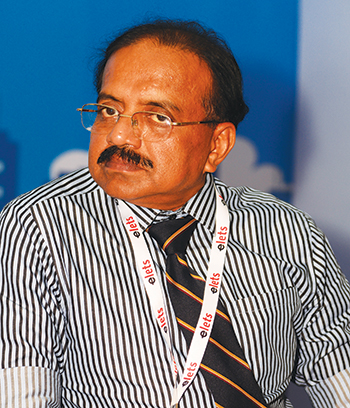 Dr BN Ramesh,
IG/Director, CRPF Academy, Gurgaon
Safety and security situation in a city should be treated as a real sictuation instead of being just a perception. Socio-economic situations and circumstances are responsible for criminal activities in a city. Rising population is one of the reasons for the shooting number of incidents of crime in Indian cities. Apart from technology-enabled security measures like CCTV abBB Mishra, Deputy Diout 95 crore smart phones with Indian citizens acts as an effective security measure. With a smart phone in hand, a person can upload a crime video on Youtube or any other security agencies-provided depositaries.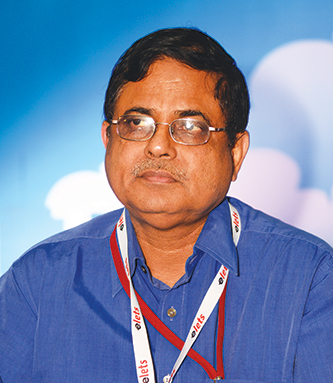 BB Mishra,
Deputy Director General, Narcotics Control Bureau,
Government of India
There are many reasons responsible for unsafe cities of the day. The low public/police ratio and good grasp of criminals on technology are just two of the several reasons for increasing rate of crime in the Indian cities. A criminal using communication applications like Whatsapp and Skype cannot be tracked for trial and prosecution and always remains ahead of investigating agencies. Better solutions for intelligent analytics for data study received from CCTV and other security devices are required. Without any adequate analytics system, monitoring of a large number of security devices is not possible through a limited number of control rooms. Manpower of security agencies, therefore, must be trained to handle and nullify the technology advantage of criminals.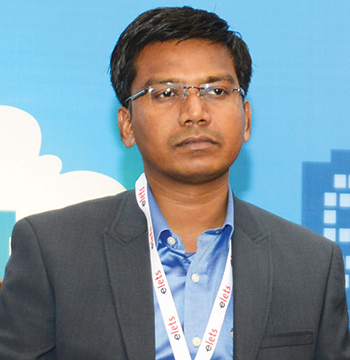 Vishesh Garphale,
Commissioner, Bhopal Municipal
Corporation
We have taken up various IT initiatives in the course of day-to-day functioning of the Corporation. As ERP has been fully implemented in the Bhopal Municipal Corporation (BMC), manual bills are not issued by a number of departments anymore. The Corporation has also introduced many SMS alert services for citizens to inform about new schemes or notifications from the municipality. BMC also boasts of public service felicitation centers where a citizen can obtain information about any ward from a single point of presence.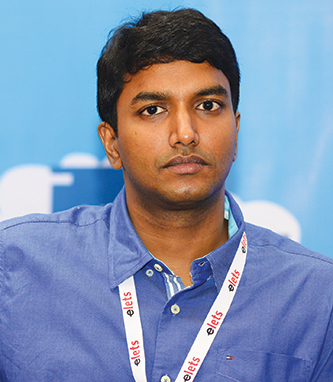 G S Naveen Kumar,
Special Secretary, Department of
Information Technology, UP GovernmentThe Information and Communications Technology (ICT) is the right tool for better governance today. Merely computerisation would not solve the urbanisation problems; rather it calls for involvement of more advanced technologies to can make governance sVishesh Garphale, Commissioner, Bhopal Municipal
Corporationeamless and easy. Geo Location Systems are now in extensive use in Uttar Pradesh. ICT devices coupled with sensors and IERS (Integrated Event Response System) are already delivering in Greater Noida.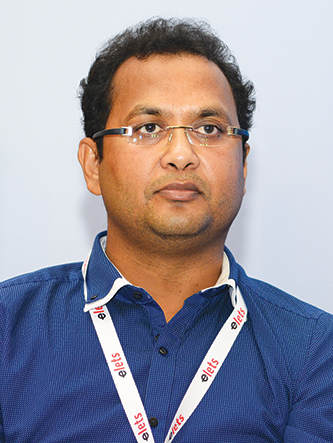 Ganga Kumar,
Managing
Director, Bihar State
Building Construction
Corporation Limited
Urban infrastructure should be raised through extensive planning. Besides, inter-departmental coordination of different government agencies is a must for successful e-governance results. Through intervention of ICT, urban planning in Bihar is now focused towards Strategic Infrastructure, Sustained Business and Public Private Partnership models.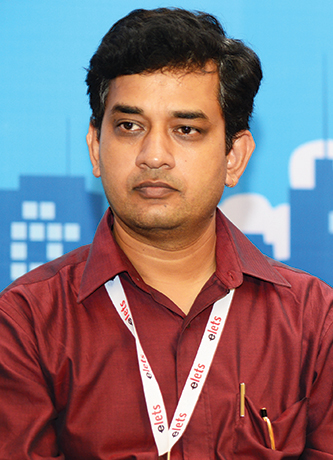 Amit Bhatt, Strategy Head-Urban
Transport, EMBARQ India
Public spaces are good spots for spreading awareness and making them better breathing spaces. Introducing the concept of PPPP (Public Private People Partnership), as successfully experimented in Gurgaon under the "Rahagiri" initiative, has turned out to be a people-friendly move. Under the initiative, motorised traffic was blocked on a four-km stretch of a road in Gurgaon between 4 o'clock and 8 o'clock, while it remained open to public for fun activities like cycling, yoga, painting etc. Non-profit organisations and corporates enthusiastically participated in Rahangiri. Bhatt suggested these types of events to be organised more frequently to promote use of non-motorised vehicles.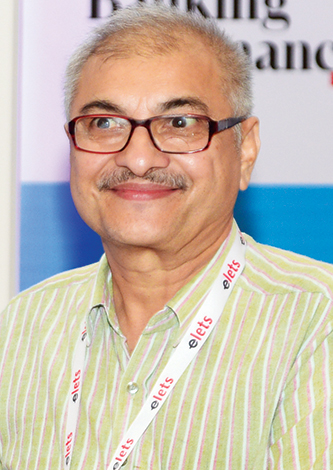 Chetan Vaidya,
Director, School of
Planning and
Architecture
Interlocking of different services in a city brings more effective and efficient delivery of services. Role of ICT is very crucial in devising this integration. Adoption of technologies for better results is the need of the hour. However, what is of utmost importance is to incorporate the concept of smart cities as the theme of every urban planning.