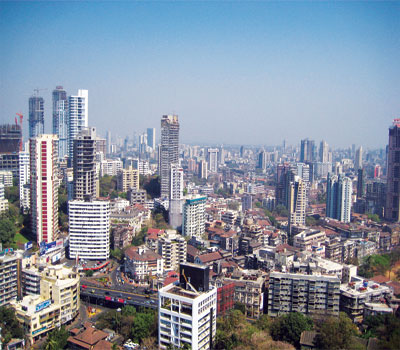 Challenges posed by growing urban population and resulting complexities are making Municipal Bodies increasingly turn to technology. Technology has become an active tool and platform of citizen-municipal corporation engagement, helping ensure good governance and bridging the gap between citizens and municipal bodies
Rachita Jha, Elets News Network (ENN)

Globally, the share of urban population is expected to touch 69 percent in 2050 and the number of megacities (cities having population in excess of 10 million) is expected to increase to 29 by 2025 (from 21 at present). Urbanisation in India is also taking place at a fast place and it is therefore needed to be prepared for this challenge and plan ahead for smart and optimised governance of large urban systems.
Use of technology in urban governance and municipalities will break the barriers of distance and time and bring citizens closer to city governments. Maharashtra stands as the second largest state in India both in terms of population and geographical area. According to Census 2011, the state has a population of around 11.2 crore which is 9.3 percent of the total population of India. The state is highly urbanised with nearly 42 percent people residing in urban areas (Census 2001). Caught up with the arduous task of delivery of basic amenities and services such as electricity, water, housing, safety and security etc., municipal administrators are increasingly turning to technology. While some corporations have adopted a piecemeal approach, taking on a single service delivery on the technology platform, others have gone ahead with an end-to-end solution.
e-Inclusive city
In any city, there are over 100 citizen services that require engagement with civic authorities for enquires, registration, forms submissions, payments, grievances etc. It is a time-taking process for the citizen. The availability of an e-gateway for citizen service delivery has attracted much attention in municipal governance, and is bringing about a silent revolution in many city corporations, breaking away barriers of distance, class, and gender.
Maharashtra began its journey of IT in municipal corporation way back in the late 90s, when the state government issued a mandate to introduce computerization in all local bodies. However, subsequent actions and hand-holding left many urban local bodies directionless on the best ways to move forward in technology adoption. "The use of technology in the day-to-day delivery of urban services is very important from the point of view of the effectiveness of the delivery of these services to the citizens. A simple technology tool such as the SMS forwarded from citizens with their grievances, such I get on a daily basis, which are then immediately forwarded to field officers and compliance is done quickly. I am using this technology in addition to GIS, camera surveillance and online approvals are important to bring-in transparency and accountability," says RA Rajeev, Commissioner, Thane Municipal Corporation.
With rising challenges and limited manpower, technology is the best tool for execution of effective and efficient municipal governance. "One has to differentiate by a minority vis-à-vis by the majority of population, as e-empowered citizens still remain the minority and they should get the critical services with ease. Their needs are for cleanliness, good roads and water supply, etc. When we consider delivery of services under e-governance, we should include the services that will affect the required by the majority of the population. This is the strategy of inclusiveness, city dwellers that includes the poor people; this is where online services and approval will play a major impact. Online approvals of building plans will have a major impact on the lower income groups, when they are going to buy a property," avers Rajeev.
---
Benefits of e-municipality
• Transparent and time-bound service
• Integration with related modules like property, town planning, trade and market license, water billing etc
• Reduction in processing time for service delivery
• Convenience due to single touch point services
• Accurate forecasting and effective planning
• Image overhaul of ULB with better citizen services
---
Municipal Governance Re-engineering
For any city administrator, technology alone cannot be an enabler; there is a need for a business re-engineering approach that should be fundamental in planning and implementation process of e-governance in municipal corporations. This strengthens sustainable and effective adoption of technology in city administration. On the importance of a holistic approach Ramnath Sonawane, Commissioner, KDMC says, "At Kalyan Dombivli Municipal Corporation (KDMC), the e-governance planning began in 1999, and this involved a review and understanding of close to 400 legal abiding procedures which we have to comply to. There were three teams created under steering committee, high-power committee and executive committee and involved all heads of departments for the project. After extensive technical evaluations of TSPs, deliberations on processes and legal frameworks in collaboration with domain experts we were ready with a model for municipal e-governance in 2002, and today the KDMC model is being replicated across 231 urban local bodies across Maharashtra."
There are close to 125 different types of complaints and a minimum of 100 services under a municipality. "We have created a template for the same that is available on our citizen facilitation centres. Each complaint is tracked on these CFSs and has to be delivered in a time-bound manner. In addition, we have a payment gateway in place for citizens to make payments without coming to the corporation office. There is now also a facility of home delivery of birth and death certificates", Sonawane says. In order to get maximum advantage of disruptive tools technologies in governance process, the need for a plan for governance process re-engineering is emerging as a critical one.
KDMC success
It is vital that citizen-centric departments are able to share data among themselves (for example, details pertaining to a citizen's payment of taxes, renewing licenses, etc), thereby creating an online connectivity for government-to-citizens transactions. Citizens are able to carry out a variety of tasks, especially those that involve multiple departments, without initiating contacts with each department individually.
Key e-Municipal Services
•    Complaints Redressal platform
•    Town planning permissions and licenses
•    Water and Property Tax administration
•    Public Works – Estimates and Payments
•    Octroi Management
•    Birth and Death certificates
KDMC initiated its journey into e-Governance in 1999, with the objective of creating a system driven Municipal Corporation with highest levels of transparency, accountability and citizen servicing standards,. KDMC took a decision for total computerization of the Corporation with a holistic approach rather than the piecemeal approach. Today, the corporation enjoys seamless citizen interaction due to the robustness, scalability and simplicity of management of MAINetTM in many ways such as more transparency in service applications and issuing licenses and certificates, overall efficiency in day-to-day administration of the corporation.
Taking cue from the best practices adopted by the KDMC – a trend-setter in municipal e-governance in the state, the Maharashtra government has undertaken an ambitious project of rolling out e-Governance in 231 municipal bodies across the state. Around 42 percent of the urban population in Maharashtra will get citizen centric e-Governance for all the urban local bodies covering all the citizen services, revenue department, accounts, portal, MIS and integration with GIS. Therefore, technology has emerged as a powerful citizen engagement tool in any form- Internet, mobile SMS, video conferencing – and is empowering citizens in interactions with the city administration.
Municipal Administrative Information Network
The government of Maharashtra in their search for roll out of eGovernment platforms in the Urban Local Bodies (ULBs) in the state, after extensive evaluation chose MAINetTM or Municipal Administrative Information Network for ULBs in the state to optimize transparency and accountability by automating access of more than 100 citizen services in Maharashtra.
MAINetTM is patented by the KDMC. The project is one of the largest in this domain of G2B and G2C services in terms of coverage, complexity, and impact of ULBs/citizens and size. The ability of ULBs to adopt best practices by optimising and re-engineering their existing business processes and the availability of accurate, reliable and complete master data in digital remain key challenges. Enterprise Information Portal (EIP) and Complaints and Redressal (CARE) are web portals that allow improvised communications between the ULB and the citizen.
The project will help automate access to more than 100 citizen services, to be delivered through citizen facilitation centres (CFC). The services include payment of taxes, property related queries for telephone or internet connections, application for new water connection, application for any other service or application for birth/death certificate, simple registration of any civic complaint among others.  Related activities have already been initiated in cities such as Ambarnath, Badlapur, Panvel, Khopoli, Alibag, Pen, Baramati, Panchgani, Satara, Karad, Solapur, Amravati, Chiplun, Mavan, Shirdi, Jaisinghpur, Malegaon, Dhulia, Ahmednagar, Aurangabad, Jalna, Shegaon, Dapoli, Daund, Junnar, Yavatmal, Akola, Beed, Madgaon, Aashta and Pusad.
Efficiency and transparency
Birth and death certificates can be easily delivered to the citizens without them coming to the office, property tax can be filed sitting at home by all without going through the ordeal of paperwork.
Lately, in a bid to make housing affordable to all, a notification from the state government makes it mandatory for all projects on more than 2,000 sq m land to reserve 20 percent of the plot or constructed space for smaller sized affordable housing. The rule would be applicable to the 26 municipal corporations and all municipal councils in and is meant to promote the concept of inclusive housing. Technology can help municipal administrators ensure compliance. Consider a software solution that has each building plan and approval process online. This will enable citizens monitor the compliance and avail benefits from the government initiative and also make the entire process transparent.
Elaborating on prioritization of online services, Rajeev avers, "In Thane, 40 percent of thepopulation is in slums, therefore I would include birth and death certificates, monitoring of water supply, cleanliness, transparency in the building approvals as a priority list of e-municipality services. We have plans to have the entire city mapped on GIS, this will enable any citizen to take a photo on the mobile and send an SMS to the administration. The dashboard will capture and address the complaint, and even escalate the matter to the higher authorities if unaddressed. We are probably the first city to have 60 layers of features on this GIS mapping, and are now geo-referencing the same. This is an advance step towards bringing in more transparency and accountability in the administration."
Future Outlook
The major challenge that most administrators face today, remains in the prioritisation and selection of technology platforms that are cost effective, efficient and reliable, as technology is changing with each passing day and administrators have to keep pace with the same. "The choice of technology solution and the readiness of the manpower and citizens to be ready to use the same is a major challenge for administrators. And with many technology available, the choice must be made on what will benefit the maximum population and ensure inclusiveness," says Rajeev. For those who have started on the e-municipality, it is a piecemeal approach. "After the CFCs, hope to make our office paperless and further reduce the files, and citizen visits to the corporation. We are trying for a 100 percent e-municipality at KDMC in the coming year, and training and capacity building of our staff on latest technology platforms", avers Sonawane.
In conclusion, it is evident that although the technology providers can offer you the best combinations of features and benefits of a particular technology tool, it is the city administration that needs to include the citizens' charter into the agenda of the solution provider-to realize the true benefits of e-municipality.
WRITE BACK
for feedback contact: editorial@elets.in