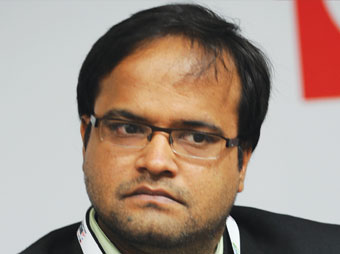 www.cisco.com/web/IN/index.html

The rapidly changing urban security scenario demands a sophisticated, open and integrated safety system that works with minimal human intervention
Lokesh Lohia, Manager, Sales, Cisco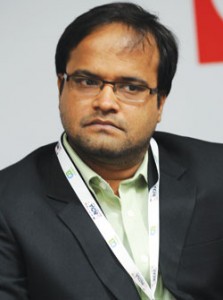 Securing a city is becoming an increasingly complicated business in the present day and age.  Just a few years back, urban security was concerned only with deploying more cameras,  more x-ray machines, more security guards etc. The situation today is very different, and  technology is playing a much bigger role in ensuring safety of a city. At Cisco, we and our  partners are trying to develop an end-to-end architecture that covers each and every aspect of  a security system so that all components from the most basic to the most complex are  provided as part of a turn-key solution comprising of both products and services.
Not long back, we had a plethora of gadgets, each with its own different system and each with  its own set of limitations. All that is now being replaced by sophisticated systems with integrated modules all working as one. Tools such as video analytics and incident response solutions are acquiring increasing importance in the current scenario and that is where the market is moving.
Ensuring safety and security in an urban environment requires us to address five key  concerns – those related to protection, prevention, detection, assessment and response
Key Concerns
In the 21st century, ensuring safety and security in an urban environment requires us to  address five key concerns – those related to protection, prevention, detection, assessment and  response. Every single component of the system is critical when it comes to securing a city.
In order to improve system reliability, it is essential to minimise human intervention and  manual processes. An analysis of recent security incidents shows that human intervention errors comprise the highest proportion of mistakes in responses. It is important to design systems with automated processes so that a security incident is automatically detected as soon  as it occurs, and based on the policies that have been defined in the command and  control centre, a response mechanism automatically kicks in. This is something very important.
Another important concern is that physical security solutions tend to be more product based.  We have to move from such a scenario and adopt more architecture-led solutions that understand the entire gamut of security issues. We then need to have policies for response mechanism and create an architecture that can deliver solutions. The next important aspect for a reliable security system is ensuring proper domain knowledge in the system. Physical security in an urban setting is a complex task. At Cisco, we have created different domains: crisis management, urban security, border control, mass venues, public transport and prison  approbation. We have developed domain-specific architectures, solutions and products, which  then have to be all knitted into one single story.
Our analysis of security incidents shows that the initial response in the most vital early  moments is often found wanting. These moments are very important for assessing the situation and devising an appropriate response strategy. The second most important part is  the interoperability of systems and how communication happens between the stakeholders.
Third, we need to ensure that the end product is easy to use, as the guy handling it would not be a technical expert. He should be able to understand the solutions completely . From a  scenario of multiple screen-filled control rooms, we have reached an era of dashboard style  single control rooms. At the end of it all, the final goal remains to ensure security of the city.